SECO/WARWICK meets international supplier to the automotive industries requirements for a new vacuum carburizing furnace line.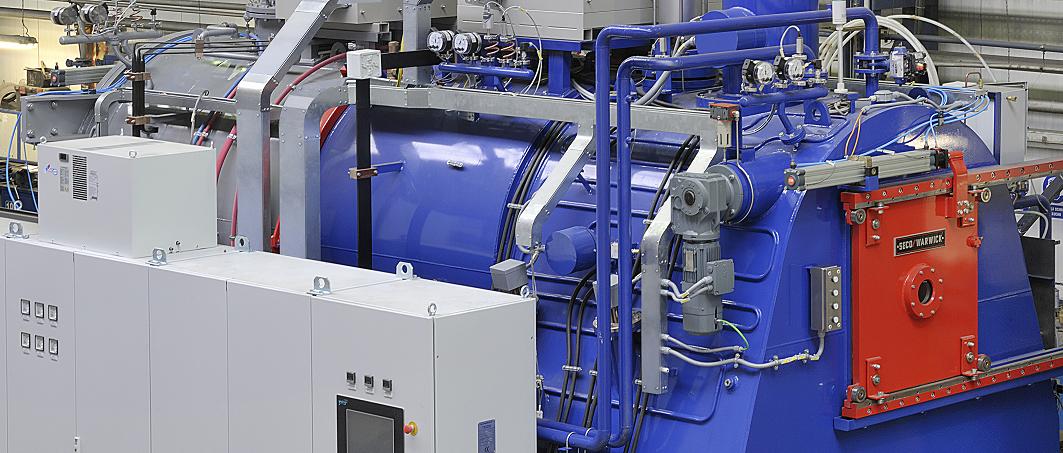 SECO/WARWICK has received an order for a CaseMaster Evolution® vacuum carburizing furnace line that includes a washer/tempering unit, loaders and line control system with single load tracking. The system is dedicated for the treatment of automotive steering system components. The contract was signed in August 2013 with ThyssenKrupp Presta de Mexico S.A. de CV, and SECO/WARWICK will deliver the turn-key production cell in the second quarter of 2014.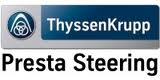 The CaseMaster Evolution® vacuum furnace is a three-chamber furnace with separate preheating, heating and oil quenching chambers. The furnace will be equipped with low pressure carburizing FineCarb® technology and pre-nitriding PreNitLPC® technology. The furnaces will work in the line with a control-integrated continuous combined washing and tempering line and will be equipped with a supervisory control system for the heat treatment process, which tracks and records the entire process for an individual load from input to output of parts. The complete line has been adapted for the specific requirements of the requested semi-continuous operation mode and the high automotive standards of ThyssenKrupp Presta Steering.
About ThyssenKrupp
ThyssenKrupp Presta AG is one of the leading worldwide manufacturers of steering systems and a technology leader in the area of massive forming. ThyssenKrupp Presta AG is a ThyssenKrupp AG company.
ThyssenKrupp Presta is an innovative partner to the international automotive industry and has a broad product program from massive forming parts to steering systems with a product technology developed and owned by ThyssenKrupp Presta itself. Its products are technological leaders due to their light weight design. In both its business segments, massive forming and steering systems, ThyssenKrupp Presta gained a technological and world market leading position by using highly automated production methods and sophisticated manufacturing technologies.
About SECO/WARWICK
The SECO/WARWICK Group and its five business segments (BS) produce vacuum furnaces (BS VAC), atmosphere furnaces (BS ATM), controlled atmosphere aluminum brazing furnaces (BS CAB), aluminum process furnaces (BS AP) and vacuum metallurgy equipment Retech (BS VME) in its manufacturing sites in Poland (SECO/WARWICK Europe S.A.),  the United States (SECO/WARWICK Corp. + RETECH Systems LLC), India (SECO/WARWICK Allied Ltd.), Brazil (SECO/WARWICK do Brasil Ltda.) and China (SECO/WARWICK RETECH Mfg. (Tianjin) Co., Ltd.). Sales, service & spare parts offices in Germany (SECO/WARWICK Services GmbH) and Russia (SECO/WARWICK Russia) complete the worldwide customer care network. Read more: www.secowarwick.com.
SECO/WARWICK Worldwide provides industrial metal heat treatment furnaces used in a variety of processes for material finishing and component manufacturing applications.  We supply furnaces to customers involved with steel and aluminum production, aluminum recycling, forging, automotive, aerospace, commercial heat treating, HVAC/R, electronics, wind energy, medical equipment and nuclear industries.
The Vacuum Team offers vacuum heat treating furnaces for hardening, tempering, annealing, solution heat treating, brazing, sintering, carburizing, carbonitriding, high vacuum, CVD–graphitizing and degassing.  SECO/WARWICK has built some of the largest and technically advanced vacuum furnaces in operation today, developing advanced technologies like Universal HPQ™ (High Pressure Quench), PreNit® & FineCarb® LPC vacuum carburizing, fully automated control systems and modeling software. Vacuum furnace configurations are available for vertical, horizontal and elevator style furnaces. Both cylindrical and rectangular hot zones with metallic or graphite heating elements are available for both new and used equipment.