SECO/WARWICK will exhibit at the MET-2016 & 12th HTS 2016 Conference & Expo in the CIDCO Exhibition Centre, Navi Mumbai, India that will be held from 12th – 14th October 2016 at Booth #2120.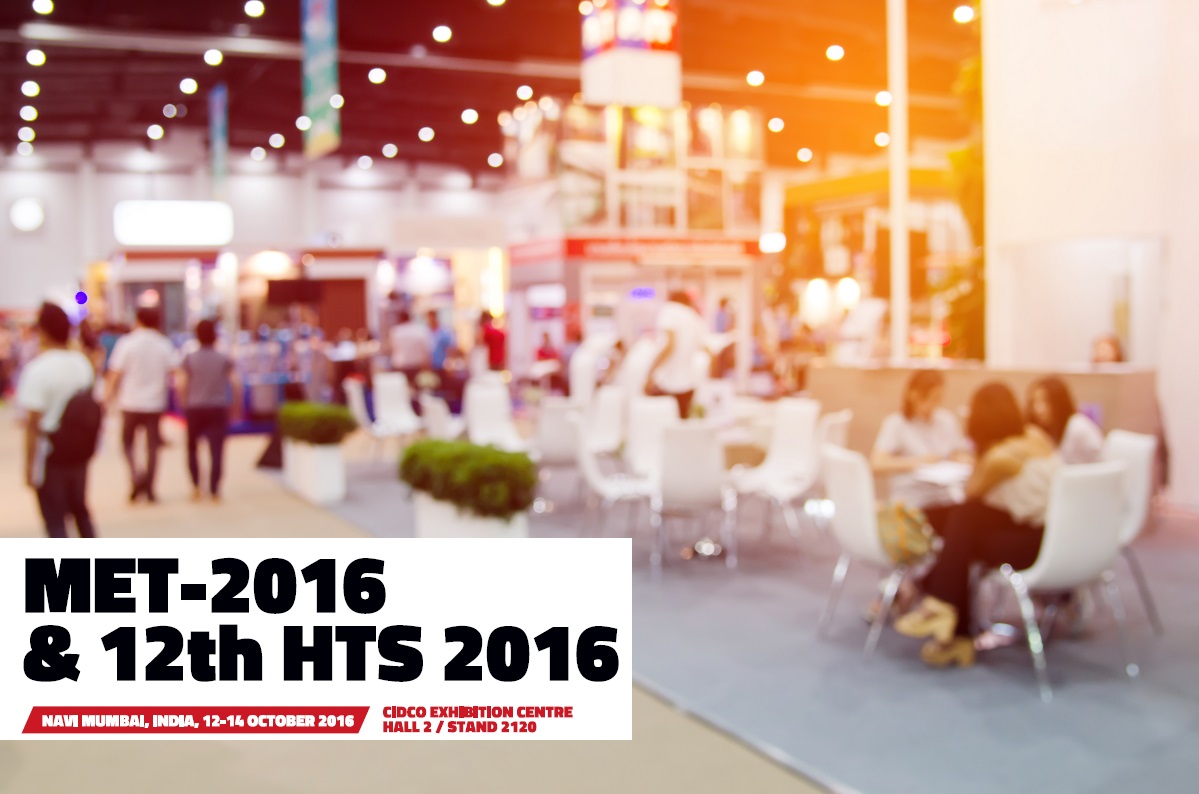 During this event, SECO/WARWICK will present well-established and innovative heat treatment solutions including the UniCase Master® for gear case hardening,  ZeroFlow® nitriding and the achievements and applications for a new generation of advanced vacuum furnaces.
According to Mr. Manoranjan Patra, Team Leader of vacuum division at SECO/WARWICK in India, "We are pleased to bring these new technologies to India that are proven in installations around the world. We are committed to providing all our customers in India with the most efficient, technologically innovative and reliable equipment available globally. This unique process technology enables users to conserve energy and reduce cycle times while meeting the most stringent customer requirements."
Visit us at Booth #2120 (Hall 2) to discuss how our technologies can help you grow your business.
During the concurrent HTS 2016 conference, SECO/WARWICK experts in heat treatment solutions will be presenting speeches on:
Vacuum heat treatment equipment and technologies for modern industries
October 14, 2016 Session Time 2:00 PM – 3:30 PM
Gas nitriding and ferritic nitrocarburizing with furnaces applying modern ZeroFlow method
October 14, 2016 Session Time 11:30 AM – 1:00 PM
UniCase Master® Revolutionary Single Flow, Precision Case Hardening System
The UniCase Master challenges conventional case hardening methods by revolutionizing the equipment and process for the continuous heat treatment of gears. The process of carburizing and quenching of steel gears provides the surface hardened teeth and flexible core necessary for a long-lasting gear.  Heat treating, especially the quenching process, produces distortion. Distortion is most often corrected by the costly process of post-heat treat machining. The goal of every high-volume gear heat-treating process is the elimination or reduction of distortion.  This system adjusts to the size and shape of the particular gear in order to minimize distortion and ensures the ideal repeatability of results gear after gear. It is a compact system, designed for high-volume gear heat treating, designed for lean manufacturing configurations.
Learn more and watch the video
ZeroFlow® Single – Component Atmosphere Nitriding
The ZeroFlow method is based upon performing the nitriding process with the use of only a single-component atmosphere – raw ammonia (NH3). The adjustment of nitriding atmosphere chemical composition, and therefore the control of nitriding potential Np, is performed only by temporary stop and reactivation of NH feeding into the furnace. Experimental research has shown that the ZeroFlow method is characterized by much lower consumption and emission of gases, requires a simpler control system and allows for forming the layer phase structure with the same precision as in processes with double-component atmospheres.
The achievements and applications for a new generation of advanced vacuum equipment
SECO/WARWICK will present the achievements and applications for a new generation of vacuum solutions, specifically for case hardening technology. The technology is based on low pressure carburizing (LPC) at elevated temperatures. Depending on the application and productivity requirements, there are single-, double-, triple- and multi-chamber furnaces equipped with oil or high pressure gas quenching (HPGQ). These advanced vacuum furnaces are fully automatic, computer-controlled and equipped with technological support systems in the form of simulation software for low pressure carburizing (LPC) and quenching. Presently, vacuum furnaces are capable of handling a number of heat treatment technologies such as annealing, brazing, sintering, quenching, tempering, carburizing, nitriding, etc. Technical and technological aspects of furnace applications are presented, along with operational costs reduction and energy savings.
Learn more about SECO/WARWICK's complete portfolio of vacuum technologies
Meet us at the MET-2016 & 12th HTS 2016 show
12th to 14th October 2016
Stall No. 2120, Hall 2
CIDCO Exhibition Centre, Navi Mumbai, India