SECO/WARWICK at Heat Treatment Congress HK2016 presents a holographic technology to be used with last year inventions – UniCase Master® and ZeroFlow® and introduces a new dedicated company for maintenance and service of heat treatment technologies – SECO/WARWICK Services.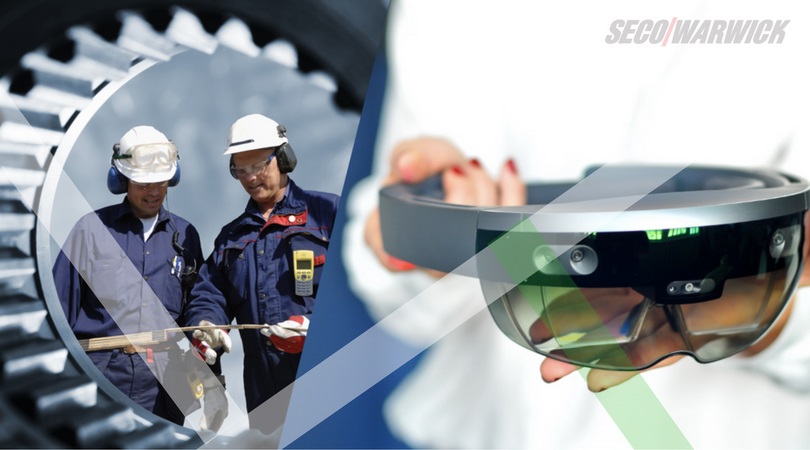 Last year revolutionary products of SECO/WARWICK namely UniCase Master®   for Continuous Heat Treatment of Gears and ZeroFlow®, the nitriding process with the use of only a single-component atmosphere (NH3), this year become equipped with the holographic technology with training, maintenance, operations and service capacities. It's where invention meets reliability!
"SECO/WARWICK introduces high-end Microsoft holographic technology – HoloLens applied to our most recent and revolutionary inventions UniCase Master and ZeroFlow", says Katarzyna Sawka, SECO/WARWICK Group Marketing Director. "We believe that most advanced heat treatment solutions deserve best possible IT tools – SECO/LENS, to use their full potential and become user, maintenance, operations and service friendly", adds Katarzyna Sawka.
The SECO/LENS technology comes hand in hand with the announcement of the establishment of a new company – SECO/WARWICK Services (SWS). Its main objective is to deliver a constant 24/7 emergency support, maintenance and complete service to all clients globally. SWS is going to utilize the years of knowledge in the industry, teams of engineers and experience from global presence to provide constant surveillance of processes and machineries to ensure profitability of its clients.
SWS expands present  professional service and maintenance capacities of SECO/WARWICK globally also by providing service support and spare parts for any heat treatment solutions.
"We are ready to support any client with whatever heat treatment technology due to our understanding of these processes", says Paweł Wyrzykowski, CEO of SECO/WARWICK Group. "Our research and development centers are not only occupied with the newest, state-of-the-art products but also look for effective ways to upgrade older or even obsolete technologies and machineries to use their remaining potential", adds Paweł Wyrzykowski.
SECO/WARWICK Services is going to be a professional support group operating on an international scale, offering retrofits, repairs, and providing full service not only to SECO/WARWICK customers, but also to users of any heat processing equipment.
See for yourself and experience how Invention Meets Reliability. Visit our booth and talk to our experts.
Härterei Kongress 2016 | Heat Treatment Congress 2016
EVENT FOR INFORMATION EXCHANGE AND INNOVATION
Cologne, 26 – 28 October 2016 | Hall: 4.1, Booth: E-060