SECO/WARWICK will be presenting their heat processing solutions and new approach to support for heat processing equipment at ALUMINIUM 2016, trade show for the aluminum industry and its important application area, that will be held between 29 November – 01 December 2016 at the Messe Düsseldorf in Germany.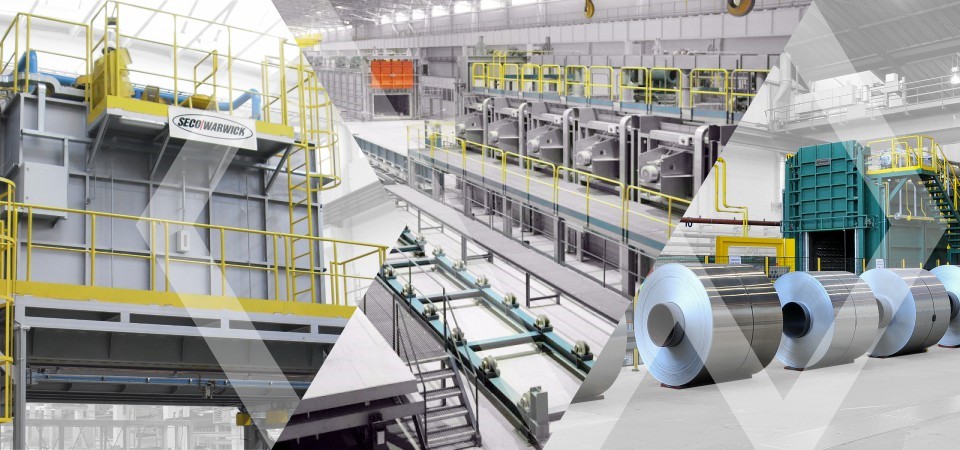 During this year's ALUMINIUM event, SECO/WARWICK will feature industrial furnaces that are equipped with advanced technology to reduce cycle times, conserve energy and improve cooling rates: VertiQuench® and Vortex®, and continuous homogenizing furnaces for extrusion billets and logs used at primary aluminum smelters and secondary remelting plants and foundries of wrought alloys.
SECO/WARWICK is a full-service integrator of aluminum processing technologies serving the worldwide aluminum industry with efficient lines that perform with exceptional temperature uniformity and unique charging techniques to fit the most demanding applications. The company offers solutions that currently represent the world's highest level in terms of implementation of heat treatment processes, as well as the quality of processed products and support for heat treatment equipment and processes.
SECO/WARWICK complex offer has been recognized among the top aluminum industry players. Recently, the company is beginning to receive orders for specialized air cooling chambers to enable aluminum log and/or billet producers to add a necessary process step to their homogenizing operations by cooling aluminum extrusion logs at a controlled rate to yield better metallurgy. This improved metallurgy enables extruders to process work faster through the extrusion press, increasing overall process productivity.
ʺWe know that proper cooling downstream is as critical a process step as the heating cycle in the furnace.  SECO/WARWICK continues to advance aluminum production technology by utilizing reversing airflow and fully automated, specialized baffles to precisely control air flow though the work," commented Piotr Skarbiński, VP AP&CAB Segment at SECO/WARWICK.
SECO/WARWICK can update existing systems by adding the cooling chamber, PLC Furnace Controls with Integrated HMI Package, installation, start-up and commissioning as a complete upgrade package.
More information about SECO/WARWICK technologies:
VertiQuench® solution heat treatment furnaces & ageing systems
VertiQuench Drop Bottom Solution Heat Treat is an affordable solution for demanding aerospace applications. This innovative, AMS2750 compliant technology enables very fast and full load immersion even up to 5 seconds. Its proprietary and proven airflow innovations result is extremely tight temperature uniformity, low utilities consumption and a compact design, which enables line expansion.
Vortex® – SECO/WARWICK patented technology that produces superior aluminum coil metallurgy while reducing cycle times up to 20-30%
Company's patented Vortex nozzle technology ensures unparalleled coil surface temperature uniformity and with proprietary jet flow technology shortens cycle time up to 30%. These energy efficient furnaces perform at a +/- 3 deg. C uniformity, reducing heat-up time without overheating the coil edges.
Visit SECO/WARWICK at booth 10D25 and learn how their advanced technological processes enable their clients to increase their profit margins
ALUMINIUM 2016 | 11TH WORLD TRADE FAIR & CONFERENCE
29-November – 01-December 2016
Messe Düsseldorf: Hall 10, Booth 10D25
Düsseldorf, Germany,