Listed on Warsaw Stock Exchange SECO/WARWICK (SWG), inventor, designer and creator of heat treat solutions has just won another title of a prestigious The Gazelles of Business award for the most dynamic companies in Poland of Puls Biznesu Daily and Coface.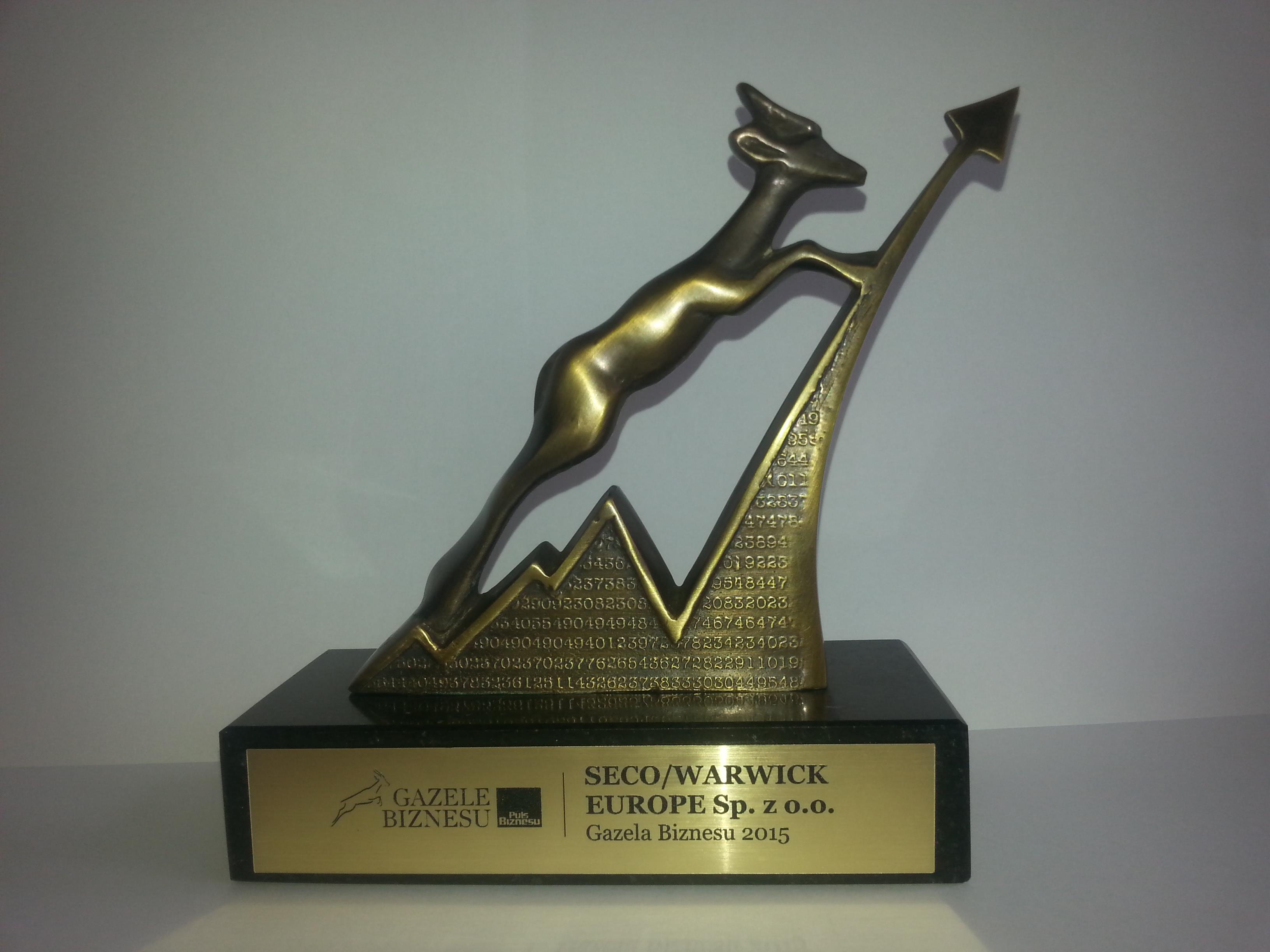 "Our win of this award is another confirmation of SECO/WARWICK stable growth, solid global market position and financial transparency", says Bartosz Klinowski, President of SECO/WARWICK Europe.
To win The Gazelles of Business a company needs to have a steady increase in  sales and financial stability as well as transparency in accounting followed by external audit at least 3 years preceding.
"SECO/WARWICK has lead for years a transparent financial policy which has been allowing for external audit of its variables, sales, cost, investments and profits. The financial information is available to shareholders and investors as well as auditing companies", says Paweł Wyrzykowski, CEO of SECO/WARWICK Group.
This is the 19th edition of The Gazelles of Business – the award granted to most dynamic companies on the market. SECO/WARWICK has been prized an award several times which is a proof of a steady growth throughout a long period of time.  This title is a confirmation for the company itself, their business partners and clients of a stable growth and solid financial position.
"The title of The Gazelle of Business has been won a number of times by SECO/WARWICK. It's a confirmation of stable growth, investing in development, innovations, technologies and service of our clients all over the world", says Bartosz Klinowski,  CEO of SECO/WARWICK Europe. "I believe that a stability of the company can be assessed only after a few or a dozen of years of operating. Our company have been around for 25 years and during that time we have reached an international recognition and recognition on the market of heat treat solutions", adds Bartosz Klinowski.
"The award has been granted since 2001 on the basis of financial audits of the largest business intelligence agency in Poland – Coface. "The Gazelle of Business" title is a confirmation of reliability and financial standing of the company since the rudimental criteria include stable growth, stability and financial transparency. SECO/WARWICK has been meeting these criteria for years. This year title is the 9th one in the 25-year history of the company", summarizes Katarzyna Sawka, SECO/WARWICK Group Marketing Director.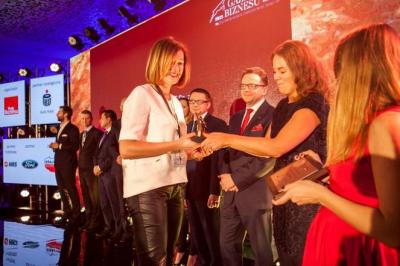 On the picture Katarzyna Sawka, Group Marketing Director SOURCE: The Gazelles of Business
More about the award:
Foto gallery: http://gazele.pb.pl/foto/4424479,26752,157130,600515,fotorelacja-z-gali-gazele-biznesu-2015-w-poznaniu
Business intelligence agency Coface analyzes a thousands of Polish companies every year to choose the one that meets strict ranking criteria as well as reliability
The ranking is prepared by Swedish economics dailies of Bonnier Press Group. Beside "Puls Biznesu", the ranking is also prepared by similar dailies in Sweden, Denmark, Austria, Latvia, Russia, Estonia and Slovenia. The specific criteria may differ in various countries but the goal of promoting the best companies remains the same.
Basic criteria for The Gazelle of Business 2015:
In every ranking  edition, the data for last 3 years are analyzed. For2015 edition these are the following years: 2012-2013-2014. The data refer to a single company and not the group of companies.
The company applying for the title must meet these criteria:
Started operating before year 2012
In 2012 the sales income was between 3 and 200M PLN
Shows sales growth during last 3 years
Did not record any loss
Allows for transparent financial audits