Slovenia commercial heat treater, MIHEU, is expanding their production capacity with the addition of a new Vector™ High Pressure Gas Quench vacuum furnace. Delivered in February 2016, the new installation will enable MIHEU to increase production capacity and expand their markets by offering a wide variety of processes with the installation of a single system.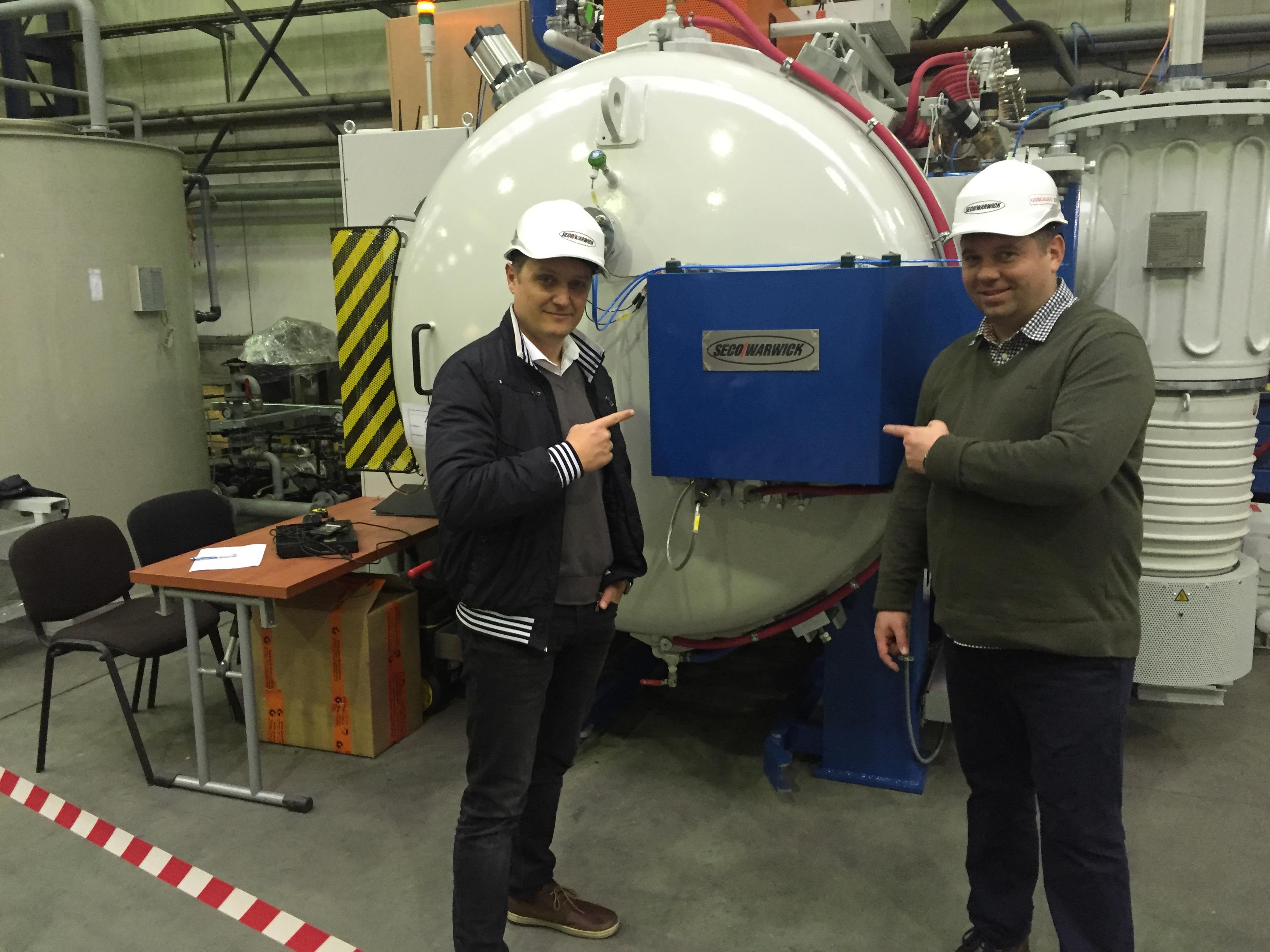 According to Aleš Prikeržnik, Managing Director, " We wanted to partner with a company with expertise in both emerging technologies as well as reliable standard solutions to expand our market base and continue to deliver a high quality product to our customers into the future.  The SECO/WARWICK team provides more than good equipment, they have the technical and service support that we demand to keep our operation running smoothly."  Family owned for three generations, learn more about MIHEU at www.miheu.si/en/abous-us.html
Maciej Korecki, SECO/WARWICK Vacuum VP commented, "The VECTOR Universal High Pressure Quench is our signature technology in use by commercial heat treaters worldwide for over 20 years.  We are pleased to work with MIHEU as a supplier-partner to provide them with the world's best technology and technical services. "
VECTOR™ Universal High Pressure Quench Vacuum Furnaces
The standard Universal VECTOR vacuum furnace is used for wide range of industrial heat treatment applications including gas quench hardening & tempering, degassing, annealing, solution heat treatment and brazing.  Equipped with Data Portal™, the control system can connect to a configurable website that gives the user access to archive data using a web browser.  This application can use an internal data recorder or it can work with other software.  Recorded data is displayed in the form of web pages.  Access, depending on the customer's choice, can be through a local area network or via the Internet from anywhere.
The MIHEU Furnace main parameters include:
Useful dimensions: 600 x 600 x 900 mm (24" X 24" X 36")
Maximum load gross weight: 600kgs (1,300 lbs.)
Nominal temperature: 1300°C (2400°F)
Quenching pressure: up to 10,0 bar abs.
The system was delivered complete with a water cooling system, load fixture,  DataPortal™ software package, installation, start up and training.
More information on VECTOR vacuum furnaces here: https://www.secowarwick.com/wp-content/uploads/assets/Documents/Brochures/VAC-EN-VECTOR.pdf