The SECO/WARWICK Group's Vector® vacuum furnace line continues to meet customer needs and expectations for reliable deliveries and exceptional heat treating performance.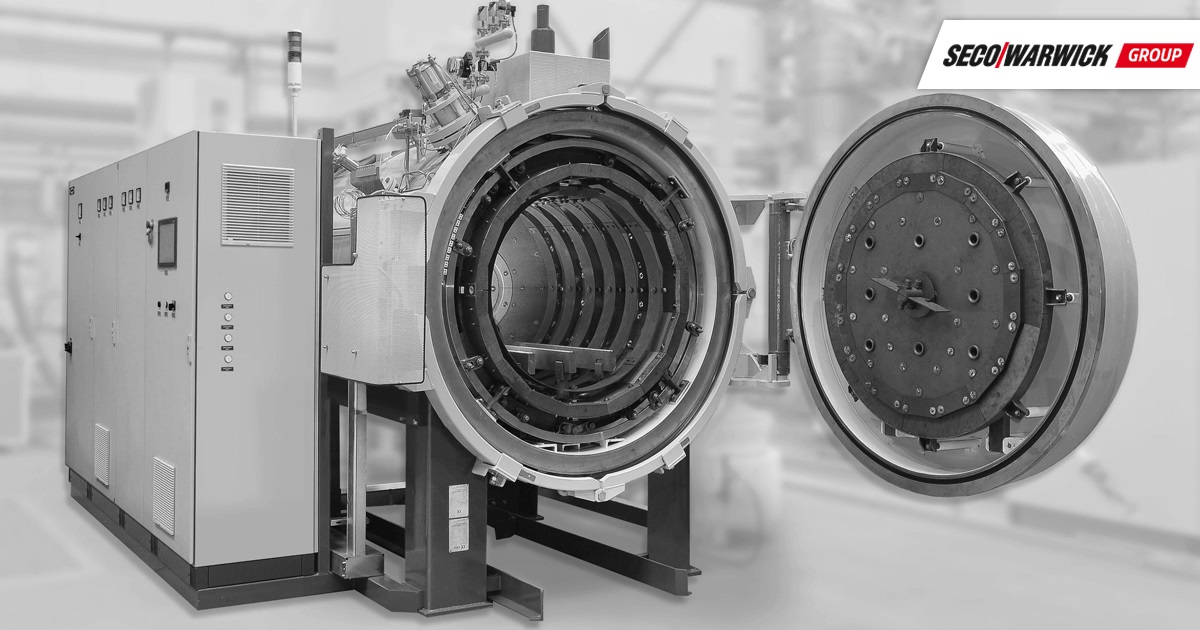 Every year, customers in a wide range of industry segments expect greater heat treating reliability, efficiency and performance. SECO/WARWICK Group's Vector® vacuum furnace line fulfils those expectations.
Vector is a multipurpose single-chamber vacuum furnace commonly used for annealing, brazing, hardening and tempering as well as for low pressure carburizing. It precisely controls the heating and cooling phases, enabling high-quality, economical, and efficient performance. Vector meets all worldwide industry standards and requirements for multiple heat treatment processes.
Industries such as tool & die, aerospace, energy, automotive, and commercial heat treatment are benefiting from expanded capabilities afforded by Vector:
/ An international electric motor producer acquired a 20-bar high pressure gas quench Vector for case hardening to strengthen the company's vertically integrated in-house manufacturing capabilities from individual components through complete motor assemblies, enabling the customer to maintain complete supply chain control.
/ An emissions control device manufacturer expanded its throughput with a second Vector brazing furnace to increase capacity and reduce deliveries of catalytic converters for off-road and power markets
/ A forging company is adding an advanced 15-bar gas quench vacuum furnace to heat treat tools and dies to support their forging operation. The furnace will allow the company to process tooling manufacture and hardening completely in-house.
/ A defense contractor selected a Vector vacuum furnace to add capacity to their heat treatment of gearing components. The furnace will be used for low pressure carburizing, high pressure gas quenching, annealing, and tempering.
/ To support a new production line another automotive manufacturer chose a Vector vacuum furnace along with a nitriding furnace with ZeroFlow® and a CaseMaster Evolution® (CMe) multi-chamber vacuum furnace.
/ Thanks to a high vacuum Vector furnace, an aircraft components manufacturer will increase production throughput and improve delivery schedules.
Cost-free add-ons make Vector a very attractive package
Vector high pressure gas quenching furnaces are the ideal solution for heat treating. Vector is available with either graphite or all-metal hot zones. They can be used for most standard hardening, tempering, annealing, solution heat treating, brazing and sintering processes. Vector furnaces can be optionally equipped with SECO/WARWICK's patented vacuum low pressure carburizing (FineCarb®) and prenitriding (PreNit®) with the SimVac® process simulation package, included at no extra charge. With hundreds of systems installed worldwide, high pressure quench furnaces have proven record of high-performance technology.
We can boldly say that the 2018 year was the Year of Vector.
Read about Vector deployment: https://www.secowarwick.com/en/news-events-and-information/news/?y=&ns=vector
Tags:
Market
|
Vacuum