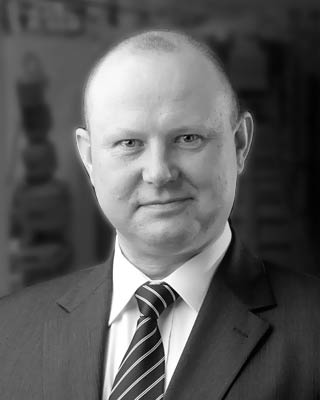 ROBERT SZADKOWSKI
SECO/WARWICK, DIRECTOR, VICE PRESIDENT OF THE AFTERMARKET SEGMENT
Robert Szadkowski graduated of Wrocław University of Science and Technology, where he received the Master of Science degree in Electronics Engineering in 1996. In 2012, he completed post-graduate studies in Effective IT Management in Enterprises at SGH Warsaw School of Economics. In the same year, he also completed a one-year management programme offered by ICAN Institute and Harvard Business Publishing.
He joined the SECO/WARWICK Group soon after his graduation in 1996 as an Electrical Design Engineer. He was quickly promoted to the position of Head of Electrical Systems Design Department, where he introduced significant changes in the way control systems were built. In 2005–2009, while holding the position of Vacuum Furnaces Team Director, he focused on the optimisation of working methods and cost control of orders. In his next position as Global IT Manager at the SECO/WARWICK Group, he combined his knowledge and experience to standardise the processes of cooperation, cost estimation, analysis and reporting at group level, using modern IT solutions. Since 2016, he held the position of Business Development Manager, before taking over as Vice President of the Aftermarket Segment in late 2019.