INCREASE YOUR RELIABILITY

– Increase the efficiency of your furnace!
LET'S GET TO THE POINT
Replacing of a furnace heating chamber is eco twice over: it's both economical and eco-friendly.
We offer upgrades and comprehensive overhauls of heating chambers, both for SECO/WARWICK equipment and for equipment made by other manufacturers. Overhauling or upgrading a furnace heating chamber not only ensures the smooth operation of the furnace, but also guarantees safety and savings.
…and it's just the beginning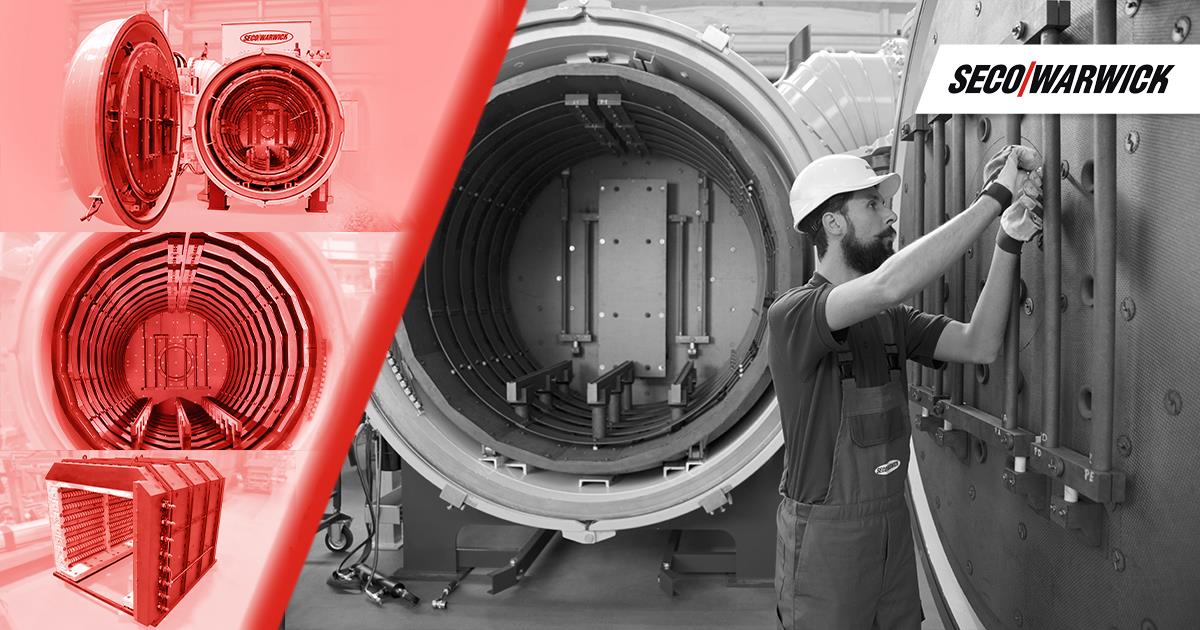 The heating chamber plays an important role in systems for metal heat treatment. Its condition determines the general performance of the overall equipment, power consumption and temperature distribution, which all affect the final quality of the treated objects. Therefore, the heating chamber is frequently considered the heart of the entire system.
Heat treatment furnaces for metals are characterized by their long lifetime. However, an incorrect furnace maintenance schedule, improper use of the furnace or simply wear and tear can all contribute to a failure and thus a decrease in furnace efficiency. When the heating chamber is worn out, it is necessary to replace or repair it.
Replacement of the heating chamber guarantees:
Trouble-free operation of the furnace,
Better temperature distribution,
Increased process cleanliness,
Limited heating power losses,
Better heating efficiency and safety.
The knowledge, skills and experience of SECO/WARWICK's experts will make your equipment operate more effectively and more efficiently.