/WEBINARS – MEET OUR EXPERTS WITHOUT LEAVING YOUR DESK
WEBINARS
Within a teaching hour, you will be able to interact with our expert while watching and learning from the on-site educational presenation.
HOW DO I JOIN
/

THE WEBINAR?

Plese check the latest scheduled of upcoming free training webinars. Register now for selected on-line trainings. You will receive e-mail reminds a day before and again 1 hour with the link to live stream. At scheduled time click the link and you will start to see the live stream.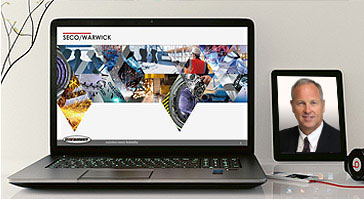 Apr 26-26, 2018
Precision Nitriding: Techniques and Practices
April 26, 2018, 10:00 AM This 40-60 minute Webinar will discuss some of the latest developments in gas nitriding. Included in the discussion will be techniques and practices to help set recipes for precision nitrided cases and manage costs and productivity of your nitriding process. If you are currently nitriding or considering bringing nitriding in-house,…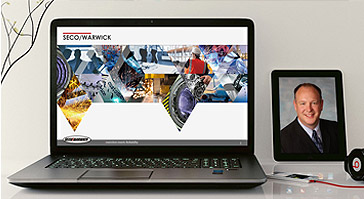 Apr 26-26, 2018
A Braze Furnace for Serious Radiator Job Shops
April 26 2018, 2:00-3:00 PM For job shops who think they can save money by doing their own aluminum brazing, this webinar is for you. The main discussion point will be the flexibility and versatility of a Universal Batch CAB furnace system. Able to quickly switch between varying size loads, this furnace is ideal for…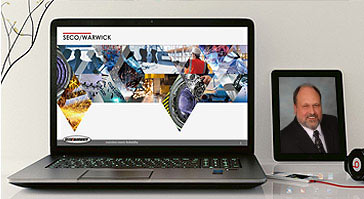 May 24-24, 2018
Cast House Safety: Or How To NOT Have A Blast (Explosion!) At Work.
May 24 2018, 2:00-3:00 PM Avoiding an unanticipated explosion is Job One in an aluminum cast house. Removing moisture from billet, ingot, or sows is no longer an option, it's an absolute. Worldwide aluminum furnace leader, SECO/WARWICK, will present the latest technologies available from furnace makers to keep you workforce safe.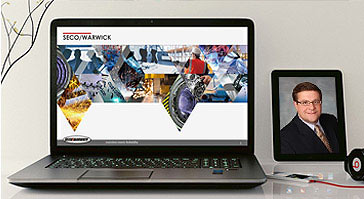 Jun 28-28, 2018
Aluminum Coil Annealing: Swirling Air = Higher Profits
June 28 2018, 2:00-3:00 PM There is no faster way to transfer heat into an aluminum coil than Vortex®. Physics and CFD prove this point. And when it comes to aluminum coil annealing, faster heat transfer equals increased process efficiently (up to 40%) and higher profits. This webinar will present the case for why swirling…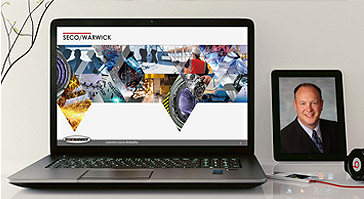 Jul 26-26, 2018
Removing Hiccups from Your High-Volume, Batch Heat Treatment Processes – Smoothing the Road Ahead
July 26 2018, 2:00-3:00 This brief webinar will show real-life examples of how several high-volume batch heat treaters smoothed their production processes by converting to roller hearth furnaces. Not only was production smoothed, but superior product also was a welcome outcome. This webinar will talk about what's needed to convert from high-volume batch processes to…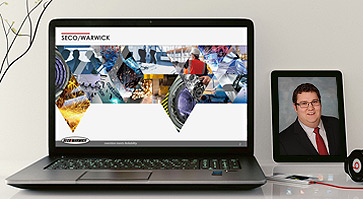 Aug 30-30, 2018
Burning Money in Your Mesh Belt Furnace
August 30 2018 2:00-3:00 PM This popular webinar contrasts the operating costs of a mesh belt furnace with that of a rotary retort. With the profit and quality demands putting pressure on high-volume, small-parts producers, everyone is looking for how incremental dollars can be saved. This webinar will show you how leading small-parts manufacturers are…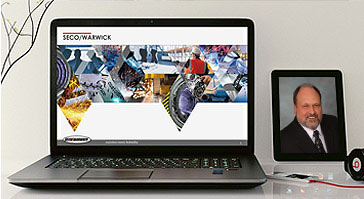 Sep 27-27, 2018
Buying and Managing the Installation of a New Aluminum Melt Furnace
September 27 2018, 2:00-3:00 PM Having design, built, and installed hundreds of aluminum melting/tilting/holding furnaces over the past decades, SECO/WARWICK has a wealth of advice for would-be buyers of aluminum melting furnace systems on how to do it right. From how to spec the job to tips on installation and conflict resolution, SECO/WARWICK's heavily experienced…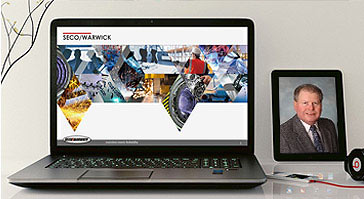 Oct 25-25, 2018
An Aluminum Dunk Tank: Why It's Not As Fun As It Sounds
October 25 2018, 2:00-3:00 Aluminum solution heat treating is no walk in the park … especially when it comes to meeting stringent AMS specs for how quickly the load needs to be fully submerged in the quench. SECO/WARWICK's VertiQuench® solution heat treating furnace helps remove the worry from the equation. This proprietary design can used…