/WEBINARS – MEET OUR EXPERTS WITHOUT LEAVING A DESK
WEBINARS ARCHIVE
Have You missed any webinar? You can watch the recording here!
All webinars are FREE to join – all you require is an internet connection and computer.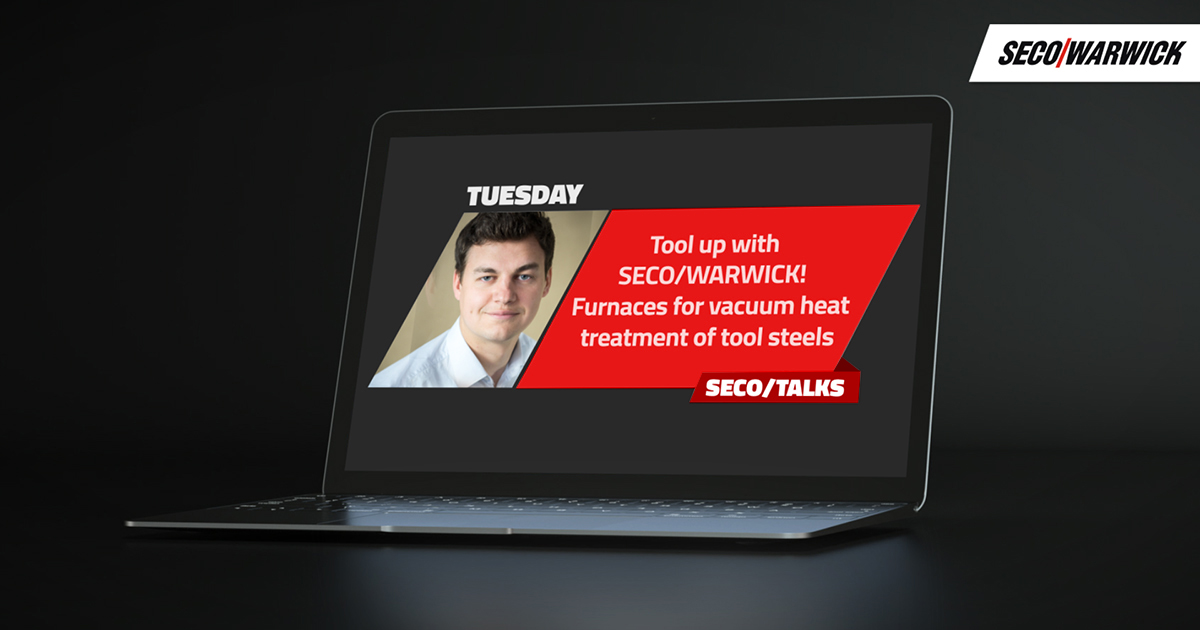 Tool up with SECO/WARWICK! Furnaces for vacuum heat treatment of tool steels
Attend the webinar to learn:
/ about SECO/WARWICK's proven solutions for vacuum heat treatment of tools and dies,
/ how you can improve distortion control on gas quenched parts,
/ why G-Quench, a tool steel quench simulator software may be beneficial for you,
/ how SECO/WARWICK's furnaces exceed the highest NADCA, Ford and GM requirements for high pressure gas quenching.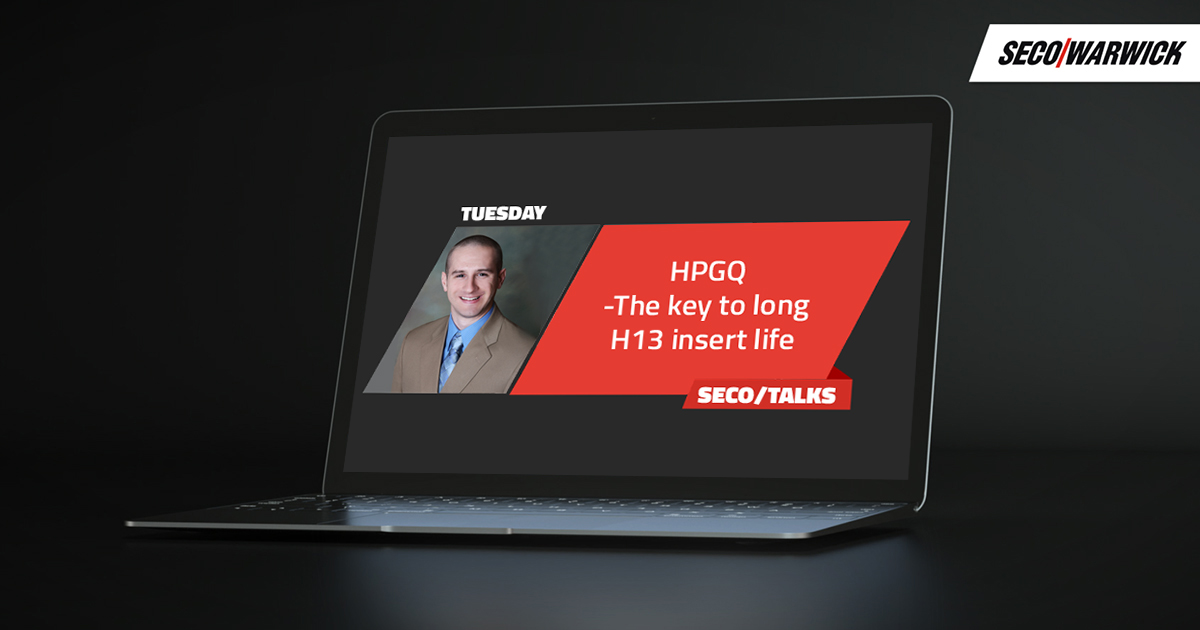 Pushing the envelope of High Pressure Gas Quench capabilities
The requirements for acceptable H13 die insert life challenge the capability of today's most advanced casting and heat treating equipment. Although the material composition and casting processes are key factors in acceptable die insert life, proper insert hardening is essential. A discussion of the specifications, important die metallurgical considerations, process steps, and furnace equipment considerations for die hardening will be discussed.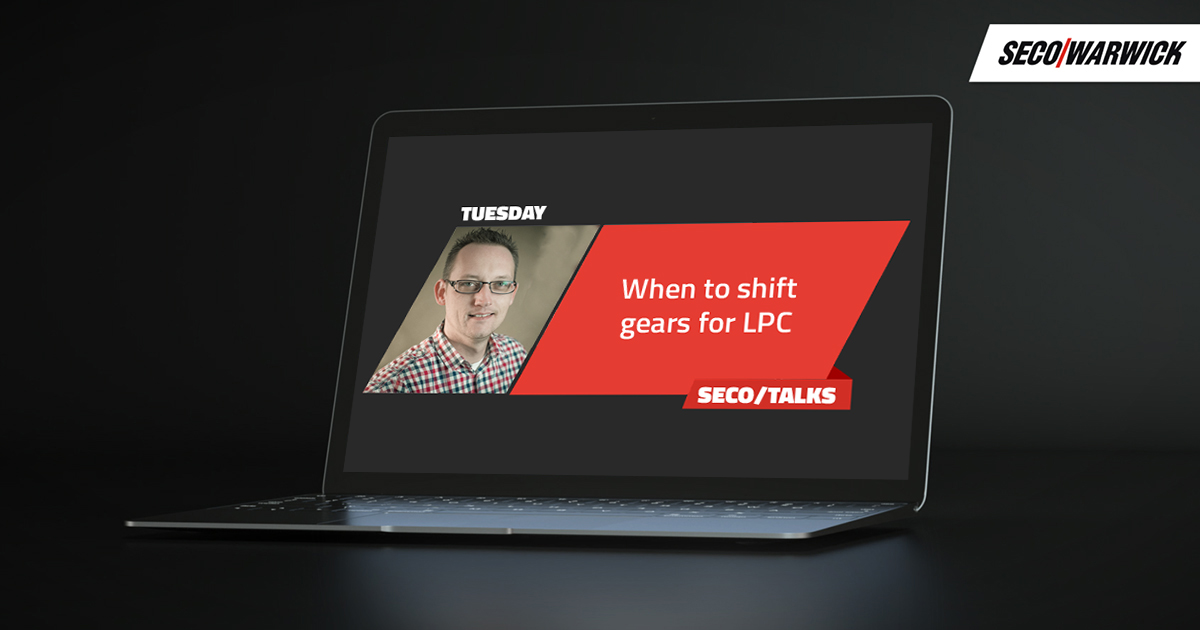 When to shift gears for LPC
45 minutes and 1 opportunity to meet with the specialist and discuss about low pressure carburizing technology offered by SECO/WARWICK. If you are currently carburizing under protective atmosphere or considering bringing carburizing in-house or transits into vacuum technology, this webinar is for you.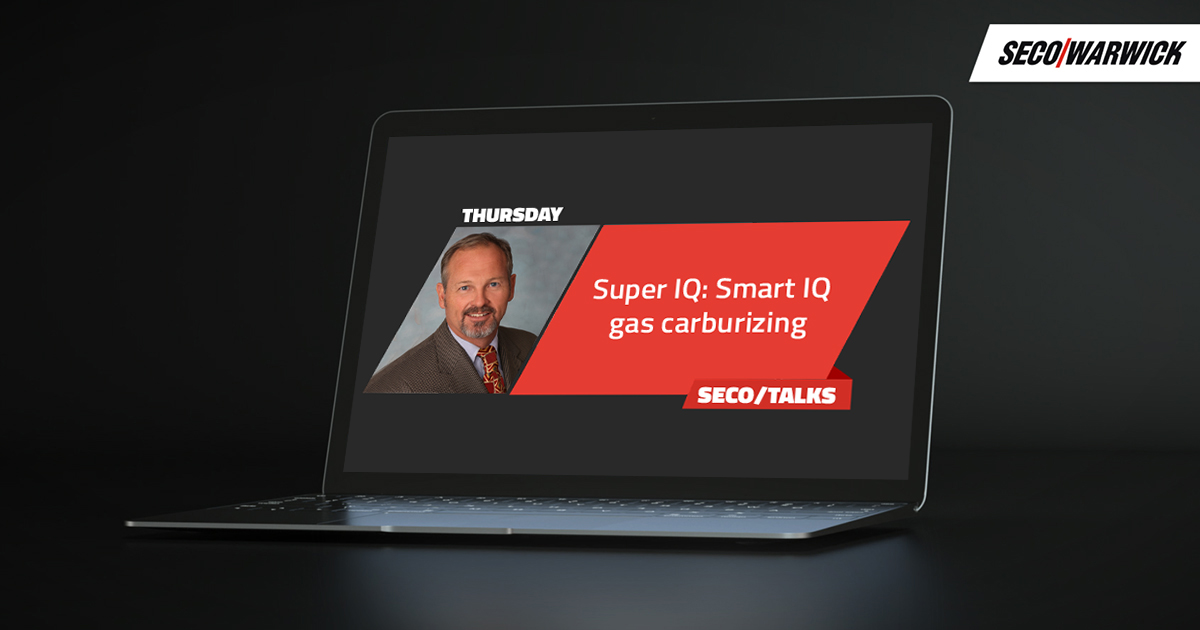 Super IQ: Smarter IQ Gas Carburizing
Move away from the flames of old and annoying EndoGas to process cleanly.  All the benefits of low pressure carburizing and vacuum hardening with none of the added costs.  Combine clean processing with the exceptional performance of oil quenching in the industry's most innovative integral quench furnace design in decades. With a Super IQ, you can get super clean parts while still getting the benefit of a simple atmosphere oil quench.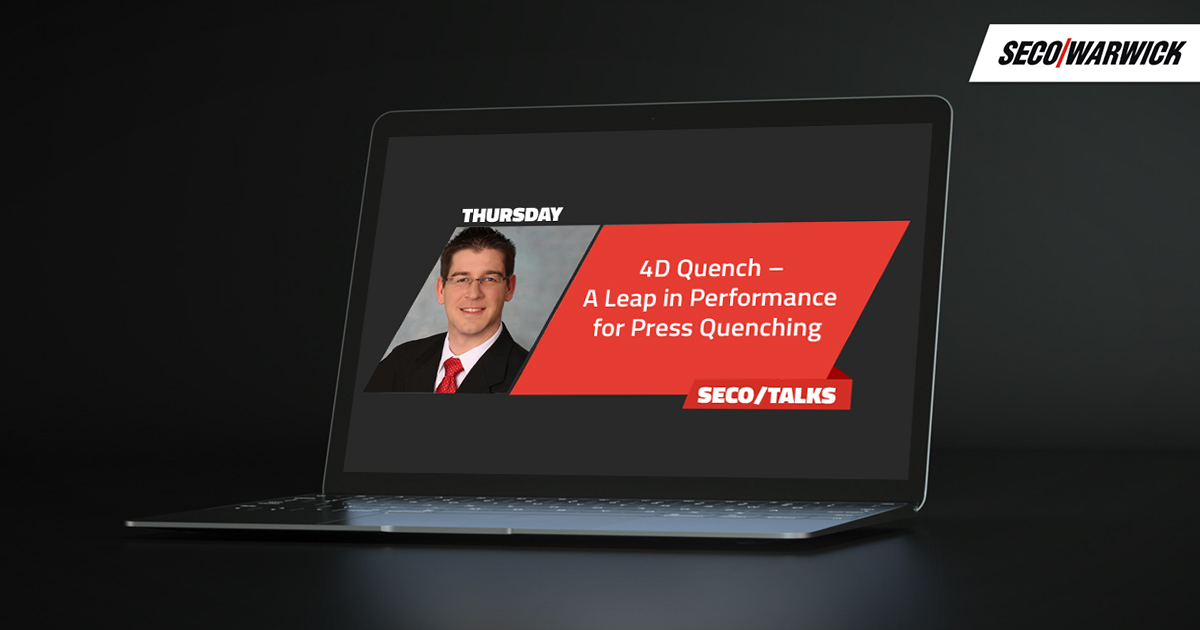 4D Quench – A Leap in Performance for Press Quenching
If you're currently press quenching, you'll want to attend this Webinar to learn about one of the most innovative developments in "press quench" technology since the development of the press. Say goodbye to oil quenching and hello to the environmentally friendly, cost effective technology of 4D high pressure gas quenching. It's not for every material, but if you're using a gas quenchable alloy, this Webinar is a must for you.
ZeroFlow: Gas Nitriding Technology for the 21st Century
This Webinar will discuss some of the latest developments in gas nitriding. Included in the discussion will be techniques and practices to help set recipes for precision nitrided cases and manage costs and productivity of your nitriding process. If you are currently nitriding or considering bringing nitriding in-house, this webinar will be most helpful.