SECO/WARWICK, often referred to as the "innovator", "champion", "trendsetter" or "one of the top 5 heat treatment equipment manufacturers", is famous for the implementation of non-standard solutions.
Let us prove it by taking you to a different dimension. Just follow these rules:
1.     Visit on your mobile our page: www.secowarwick.com/ar  
2.     For best experience use iPhone with Safari browser, or Android device with chrome browser
3.     Point your phone at the marker ↓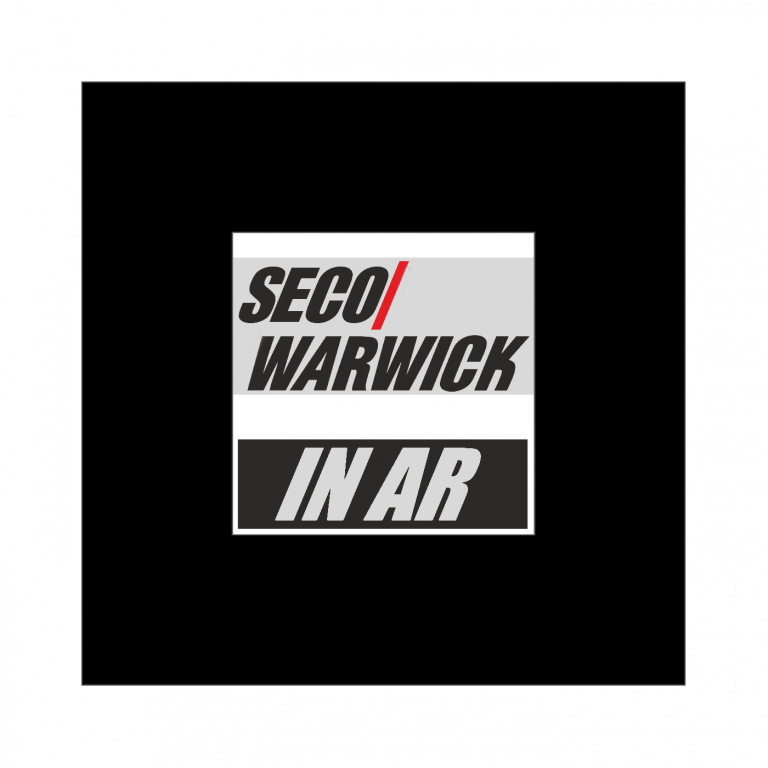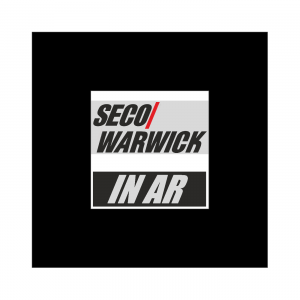 4.     Enjoy AR experience
What makes it a global leader in the production of heat processing equipment for metals and a trendsetter in the field of Industry 4.0? Come and see for yourself at our booth C26 in hall 9.
As Thermprocess is the world's most important trade fair in the industry, we will take this opportunity to make a world premiere of our two newest solutions that will revolutionize the heat treatment industry:
UNICASE MASTER® 4D QUENCH®
Vacuum system for individual hardening with distortion control
single piece flow
in-line manufacturing
noiseless transmission
quality class 5 achievable
eCAR & eDRIVE
SuperIQ®
Offers all of the benefits of low pressure carburizing with none of the added costs.
most innovative integral quench furnace design hybrid system
none of the added costs
combines clean processing with the exceptional performance of oil quenching
can be integrated into an existing line of conventional furnaces
You can't miss such a great opportunity to see with your own eyes how invention meets reliability.
Join the presentation of Maciej Korecki, our Vice President of the global Vacuum Product Group, who will discuss "Single piece nitrogen quenching instead of press hardening" at Thermprocess Symposium in Hall 9/D74 at 10:30 on June 27th.
Save the date now and visit a wide range of our experts at Düsseldorf Exhibition Centre during Thermprocess 2019.
In the meantime watch a short video presenting SECO/WARWICK:
Schedule an appointment:

events@secowarwick.com
Before you schedule an appointment, please get to know with SECO/WARWICK Information Clause and Privacy Policy
More >>>
Personal data is processed for the purpose of scheduling an appointment with you. The data controller is SECO/WARWICK S.A., with headquarters in Świebodzin, ul. Sobieskiego 8, 66-200. You may contact us by sending a letter to our address or by sending e-mail to RODO@secowarwick.com.
As a data subject you have the following rights: a right to request from the data controller access to and rectification or erasure of your personal data or restriction of processing or to object to processing as well as a right to data portability. You have also the right to lodge a complaint with the data protection supervisory authority, which in Poland is the President of the Personal Data Protection Office (Prezes Urzędu Ochrony Danych Osobowych). Information about competent supervisory authorities for other countries is available at https://edpb.europa.eu/about-edpb/board/members_en.
More information on personal data processing can be found in our Privacy Policy available at: https://www.secowarwick.com/en/data-privacy/.
Calendar
/

of Events

December 2018
| | | | | | | |
| --- | --- | --- | --- | --- | --- | --- |
| M | T | W | T | F | S | S |
| &nbsp | &nbsp | &nbsp | &nbsp | &nbsp | 1 | 2 |
| 3 | 4 | 5 | 6 | 7 | 8 | 9 |
| 10 | 11 | 12 | 13 | 14 | 15 | 16 |
| 17 | 18 | 19 | 20 | 21 | 22 | 23 |
| 24 | 25 | 26 | 27 | 28 | 29 | 30 |
| 31 | &nbsp | &nbsp | &nbsp | &nbsp | &nbsp | &nbsp |
January 2019
| | | | | | | |
| --- | --- | --- | --- | --- | --- | --- |
| M | T | W | T | F | S | S |
| &nbsp | 1 | 2 | 3 | 4 | 5 | 6 |
| 7 | 8 | 9 | 10 | 11 | 12 | 13 |
| 14 | 15 | 16 | 17 | 18 | 19 | 20 |
| 21 | 22 | 23 | 24 | 25 | 26 | 27 |
| 28 | 29 | 30 | 31 | &nbsp | &nbsp | &nbsp |
| &nbsp | &nbsp | &nbsp | &nbsp | &nbsp | &nbsp | &nbsp |
February 2019
| | | | | | | |
| --- | --- | --- | --- | --- | --- | --- |
| M | T | W | T | F | S | S |
| &nbsp | &nbsp | &nbsp | &nbsp | 1 | 2 | 3 |
| 4 | 5 | 6 | 7 | 8 | 9 | 10 |
| 11 | 12 | 13 | 14 | 15 | 16 | 17 |
| 18 | 19 | 20 | 21 | 22 | 23 | 24 |
| 25 | 26 | 27 | 28 | &nbsp | &nbsp | &nbsp |
| &nbsp | &nbsp | &nbsp | &nbsp | &nbsp | &nbsp | &nbsp |
December 2019
| | | | | | | |
| --- | --- | --- | --- | --- | --- | --- |
| M | T | W | T | F | S | S |
| &nbsp | &nbsp | &nbsp | &nbsp | &nbsp | &nbsp | 1 |
| 2 | 3 | 4 | 5 | 6 | 7 | 8 |
| 9 | 10 | 11 | 12 | 13 | 14 | 15 |
| 16 | 17 | 18 | 19 | 20 | 21 | 22 |
| 23 | 24 | 25 | 26 | 27 | 28 | 29 |
| 30 | 31 | &nbsp | &nbsp | &nbsp | &nbsp | &nbsp |