Flagship single-chamber gas quench vacuum furnace is the second order for its US plant in less than a year.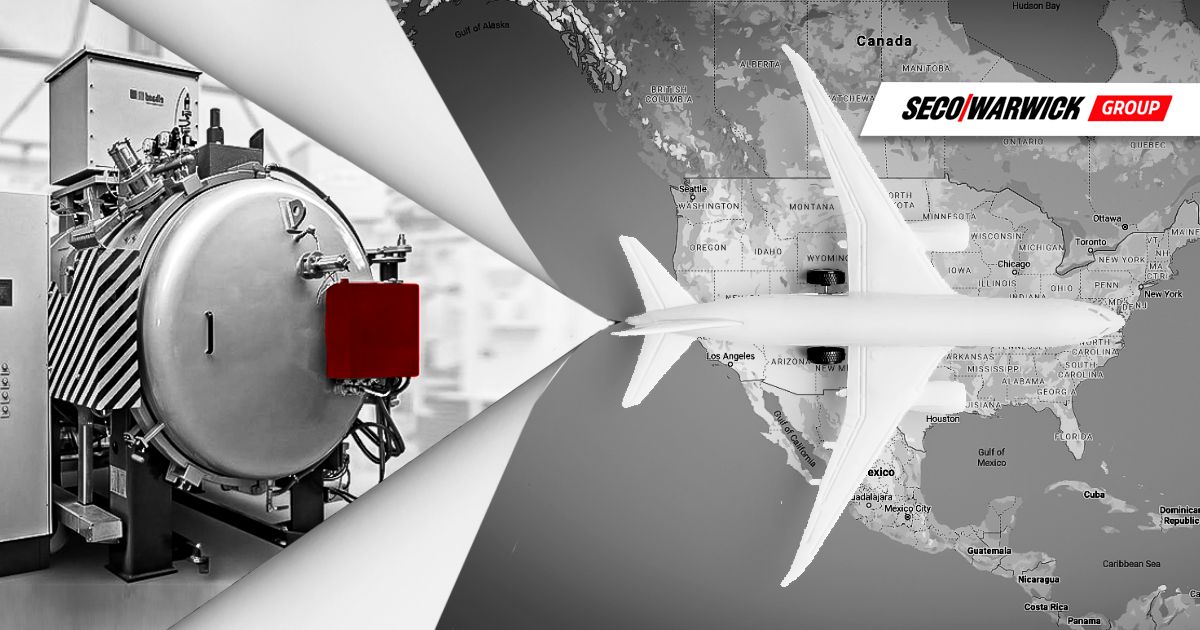 The new Vector® 2-bar quenching unit is equipped with high vacuum diffusion pump and convection heating for improved performance at low temperatures. It meets class 2 requirements per AMS2750F (temperature uniformity +/- 6*C (+/- 10*F). It will be installed in the company's Center of Excellence and will be used to heat treat 3D printed parts.
The customer ordered a turn-key solution from SECO/VACUUM which also includes auxiliary equipment such as closed-loop water system, a gas reservoir, loader and carbon fiber fixturing.
Customer is a long-term SECO/WARWICK client
SECO/WARWICK Group has delivered a wide range of heat treatment equipment to this customer for various locations in Europe, Asia & North America, including Vector® HPGQ gas furnaces for heat treatment of exotic electrical steels, vacuum oil quenching of aircraft hydraulic parts, and now for annealing parts produced by 3D printing technology. In fact, the Group has been delivering its products to this client for the last 10 years to such locations as Poland, Indonesia, Singapore, France and the US.
SECO/WARWICK and Aerospace: Made for each other
Vector furnaces lines are used in multiple applications within the aerospace sector, including many of the most critical processes, such as heat treating turbine blades and landing gear. Vector is also in wide use in the aerospace aftermarket to maintain fleets of aircraft.
SECO/WARWICK offers multiple solutions for the aerospace segment. In addition to Vector, the CaseMaster Evolution® (CMe) is extremely well adapted to many aerospace applications. This multi-chamber furnace combines vacuum heat treatment with traditional oil quench in a two- or three-chamber configuration, enabling high efficiency throughput and delivery of clean, distortion-free parts.
Every year, customers across aerospace industry segments expect greater heat treating reliability, efficiency and performance and SECO/WARWICK fulfills those expectations. Aerospace component manufacturers, in particular, are benefiting from expanded capabilities offered by new technologies.
Maciej Korecki – VP, Vacuum Business Segment at SECO/WARWICK Group commented, "We are very pleased to have such a loyal partnership with this customer. It confirms that we continue to do the right things to earn their trust, particularly by delivering products that not only fulfill but exceed their needs."
Tags:
gas quenching
|
Metal heat treatment
|
SVT
|
vacuum furnace
|
Vector