Cambridge Heat Treating has installed a SECO/WARWICK Vacuum Purge Retort Furnace System equipped with ZeroFlow® Nitriding and Ferritic Nitrocarburizing capabilities in their Cambridge, Ontario Canada facility.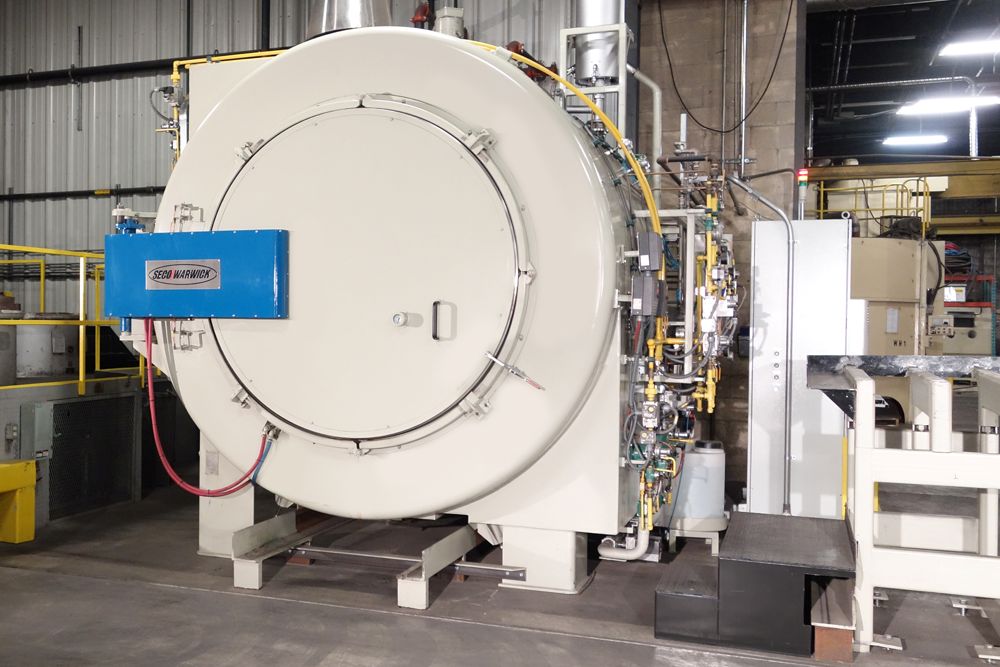 Cambridge selected the gas fired heating option for the multi-purpose system to be used for Tempering and Aging as well as Nitriding.
Peter Robbins, Cambridge Heat Treating commented, ʺWe are very happy with this furnace and all the processes we can run.  Our gas nitriding is very exact and we can also clean Temper.  The gas fired heating has been excellent.  In addition to our plasma nitriding capabilities, we are now a full service nitriding facility located convenient to Detroit/Windsor and Toronto."
SECO/WARWICK Managing Director Jonathan Markley added, ʺWe are pleased to deploy another solution that runs with our advanced  gas nitriding process – ZeroFlow. This technology can not only help with saving time and money but achieve extraordinary results with lower operating costs."
Cambridge Heat Treating Inc. is a one-stop shop for custom heat treating. Cambridge Heat Treating offers a variety of metallurgical processes to countless industries, and has the ability to provide for parts varying in size from under a pound up to 180,000 pounds.
The VTR Retort Nitriding Furnace incorporating SECO/WARWICK's signature vacuum technology is a unique system ideal for Tempering, ZeroFlow Nitriding and Ferritic Nitrocarburizing applications.  Since 2012, SECO/WARWICK has commissioned dozens of ZeroFlow installations worldwide.  Customers using the ZeroFlow technology report savings in ammonia consumption over traditional methods on average while achieving  better metallurgical results.
Learn more here about furnaces for gas nitriding.