The idea that the future belongs to electric vehicles is a hot topic nowadays. The question is not whether but when e-mobility will spread globally and what it means for automotive component manufacturers.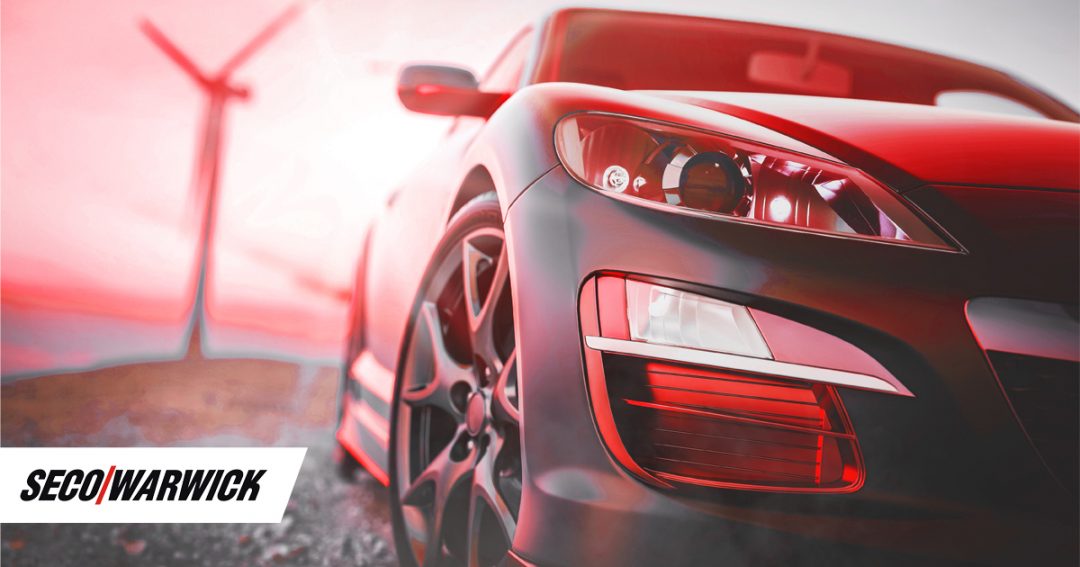 The views on this matter are divided. According to the forecasts by the International Energy Agency, in 2030, only 40% of vehicles around the world will be driven by a combustion engine, and the majority of the market will be consumed by hybrid and electric vehicles. Others, more skeptical automotive market analysts, believe that in 2050, only 25% of cars sold worldwide will be electric.
According to Bloomberg and ING, in 2020 the difference in price between electric and conventional vehicles will fade, which will favor conventional cars being displaced from the market by electric vehicles thanks to lower operating costs of the latter.
Automotive concerns announce changes
Leaders of the automotive industry are following the steps of Tesla. BMW CEO, Harald Krueger, during the Frankfurt Motor Show, revealed the mission of the company, emphasizing the fact that e-mobility became one of the top matters in the strategic plans of the company. By 2025, the BMW Group intends to produce 25 electrified vehicles, including 12 fully electric models.
Volvo has made a bold decision. It announced that after 2019, all new models will be equipped with either an electric or hybrid drive only. The Swedish manufacturer is the first one to determine the end-date for manufacturing vehicles driven by a combustion engine.
The end of combustion-engine cars era is seen on a much larger scale. According to the "Global Automotive Executive Survey 2017" by Forbes, some of the European Union countries, e.g. the Netherlands, are planning to institute a ban for registering new cars with combustion engine as early as in 2025.
In March 2017, Norway reached a record and made history as the country with the largest number of electric vehicles per capita around the world. According to the Norwegian Electric Vehicle Association, Norway has currently over 100,000 electric cars. Christina Bu, Secretary General of the Association estimates that this number will quadruple by 2020.
Expenditures on e-mobility are also boosted by Ford. The company plans to increase its spending by USD 4.5 billion by 2020.
Manufacturers are looking for solutions – SECO/WARWICK is again the center of attention
Automotive parts manufacturers are looking for new technologies that will match the changing needs of the automotive market and will be designed to the latest standards.
Thanks to the system and process reliability, SECO/WARWICK systems continue to attract global automotive manufacturers. RAAL S.C., automotive parts manufacturer, who has been constantly choosing SECO/WARWICK solutions for several years now is one of them. It claims that these technological systems respond to market expectations, making it possible to manufacture high quality battery coolers.
Knowledge of the market, trends and expectations of automotive companies, together with an understanding of new technologies and readiness to deliver proven solutions throughout their history has established SECO/WARWICK as a global leader in aluminium brazing in addition to many other metal heat treatment solutions intended for the automotive industry. And now the company is again the center of attention and discussions concerning the development of electric vehicle components.
Two years ago, in France, SECO/WARWICK completed commissioning of the first controlled atmosphere continuous aluminium brazing line (CAB) intended only for producing car battery cooling systems. In October, the company signed a contract for another system that will be delivered to a European plant, a global TIER 1 leader of the automotive industry.
During the last several months, SECO/WARWICK has conducted approximately 50 tests of brazing prototype battery coolers at their R&D controlled atmosphere aluminium brazing (CAB) facility. Both companies are active partners in the advanced stages of developing these products, searching for new opportunities in this new and dynamically expanding market.
Constant development of technical solutions allows SECO/WARWICK customers to use more and more modern materials in their products and therefore to gain competitive advantage.