In France, specifically in Saint-Georges-de-Mons (Puy-de-Dôme), a European recycling and refining plant for titanium alloys dedicated to aviation solutions has been opened. This is the first titanium-producing plant in Europe to produce titanium ingots with scrap from major manufacturers of aircraft and their subcontractors. RETECH, part of SECO/WARWICK Group, has become the main supplier of advanced vacuum metal technology for that strategic French project, which assumes creation of a European titanium source.
The inauguration of the new aerospace era
The inaugural ceremony was held by UKAD, ADEME and Crédit Agricole Center in the presence of Benjamin Griveaux, Secretary of State for Economics and Finance, and Christel Bories, President and CEO of ERAMET, and SECO/WARWICK: Paweł Wyrzykowski, President of SECO/WARWICK Group, Artur Wiechczynski, Melting Furnace Department Director, Earl Good, Managing Director of Retech Systems USA, Nathaniel Slinker, Product Director of VAR.
As highlighted by EcoTitanium, the inauguration is the final step in creating the first integrated titanium source in Europe that opens the door of the aerospace industry to new, environmentally-friendly and innovative solutions that are completely independent of existing American and Russian suppliers.
RETECH engineering in practice: modern designs
 "With our complete and tailor-made solutions, our partners, including EcoTitanium, are gaining competitive advantage in the industry. It's all thanks to our modern technologies and equipment in the field of vacuum metallurgy. This knowledge and experience enables us to meet the strictest requirements, passion and drive for innovation on the other hand – allow finding individual and optimal solutions, "commented Paweł Wyrzykowski, President of the SECO/WARWICK Group.
For 50 years RETECH, part of the SECO/WARWICK Group, designs and implements vacuum metallurgy, conducts R&D projects, constructs, builds and tests equipment for customers in the global markets.
"Active and long-standing cooperation with representatives of various market sectors has allowed us to learn and understand their specific needs and requirements. As a result, we know how to best meet their expectations. At the same time, as the most integrated furnace manufacturer in the world, we give our customers access to a wide range of custom solutions including technology, material and process," explains Earl Good, Managing Director of RETECH.
An innovative VAR arc furnace for titanium melting
"The device that our EcoTitanium partner has been equipped with consists of three metallurgical units: a plasma furnace (PAM) for melting plasma or plasma gas inert gas, and two VAR arc furnaces for titanium melting," says Earl Good. At the moment, the first arc furnace is installed. Construction and delivery of the second is planned in the next stage.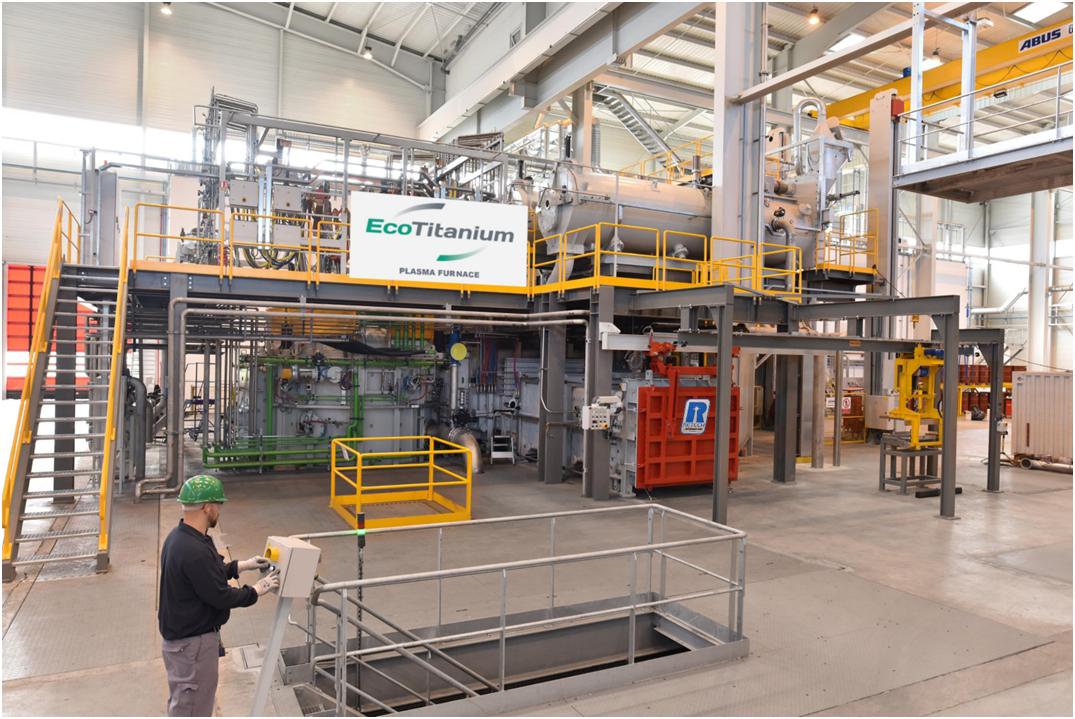 The SECO/WARWICK Group provides equipment and new technologies to the world's leading aerospace, automotive and power companies, enabling the production of lightweight and durable components. High efficiency, process reproducibility, process automation, modern control system with monitoring of each parameter, precise feed system are just some of the benefits of using vacuum metallurgy.
Find out more about vacuum metallurgy.