SECO/WARWICK has joined the elite group of the most dynamically developing companies according to FORBES magazine. The prestigious Forbes Diamonds were given at the Mierzęcin Palace on Thursday, May 25.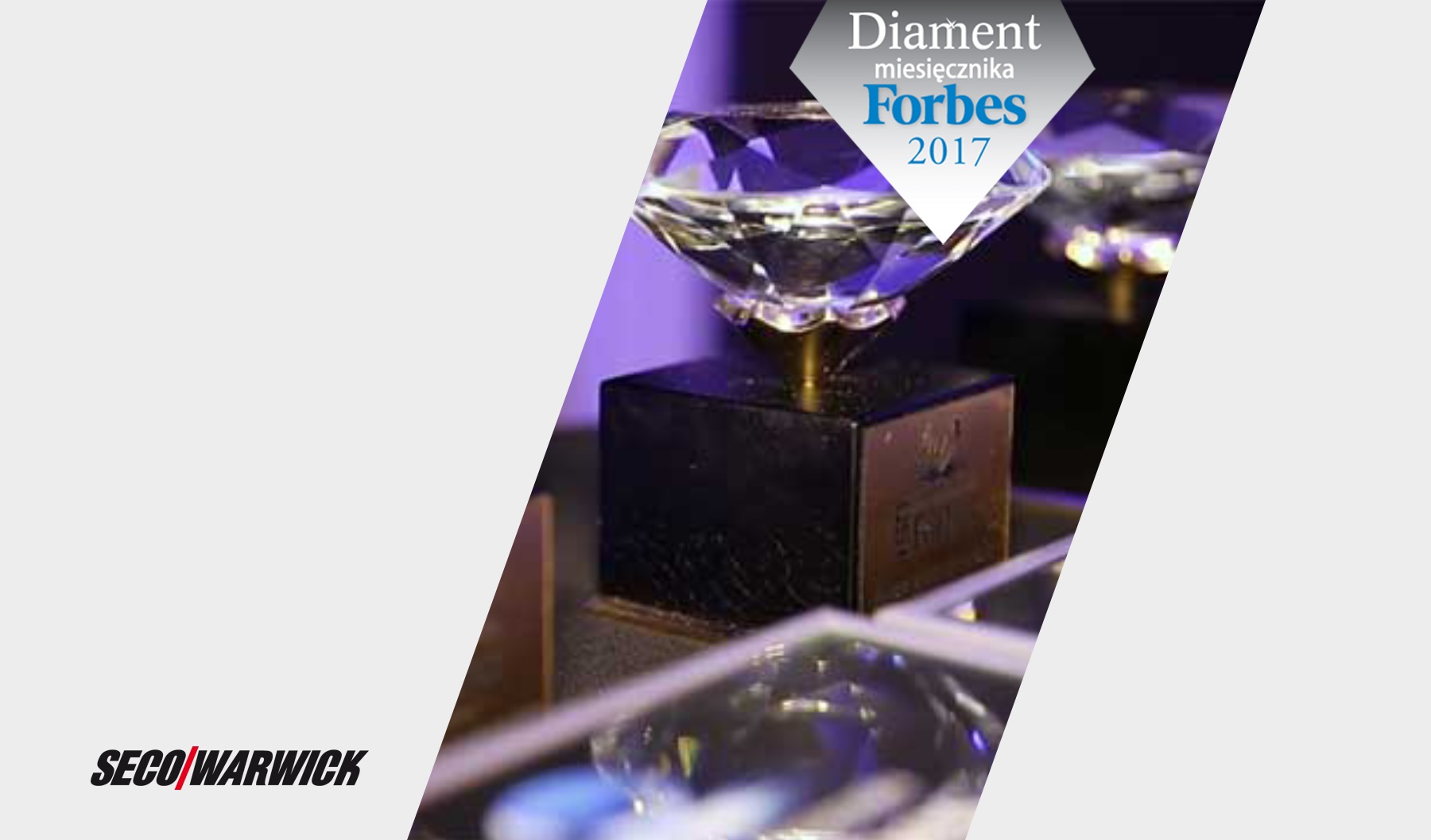 The editorial board of the Forbes magazine, in co-operation with Bisnode Polska, has compiled a ranking of Polish most dynamically developing companies. Based on the Swiss method, the value of the company and its potential, the volume of investments and the ability to increase sales and profits were analyzed. The official figures for 2013-2015 were taken into account.
The list of laureates included 36 brands, and SECO/WARWICK was among the leading companies in Lubusz Voivodeship. "Being among the winners, confirms the stable situation of the company and the strong market position of SECO / WARWICK," says Katarzyna Sawka, Marketing Director of SECO/WARWICK Group. The award is a tribute to the companies that have increased their value in the last three years.
This is another award that SECO/WARWICK has won this year.
In April's Leaders of the Manufacturing World Competition, SECO/WARWICK has won a Production Company of the Year title, a recognition of a company's expertise, innovative technologies and solutions in the manufacturing sector while achieving significant growth dynamics. Another prestigious award obtained by SECO/WARWICK last year was the Export Brand Title from "Rzeczpospolita", which honors companies that are in excellent financial condition and show substantial export growth for goods or services.
Tags:
awards
|
Company