ŚRUBENA-UNIA SA, one of the leading manufacturers of industrial fasteners in Poland and in Europe, will increase its production capacity with a new SECO/WARWICK high-tech, ACLE line. The ACLE line is a cast link furnace system designed for hardening screws in an endothermic atmosphere.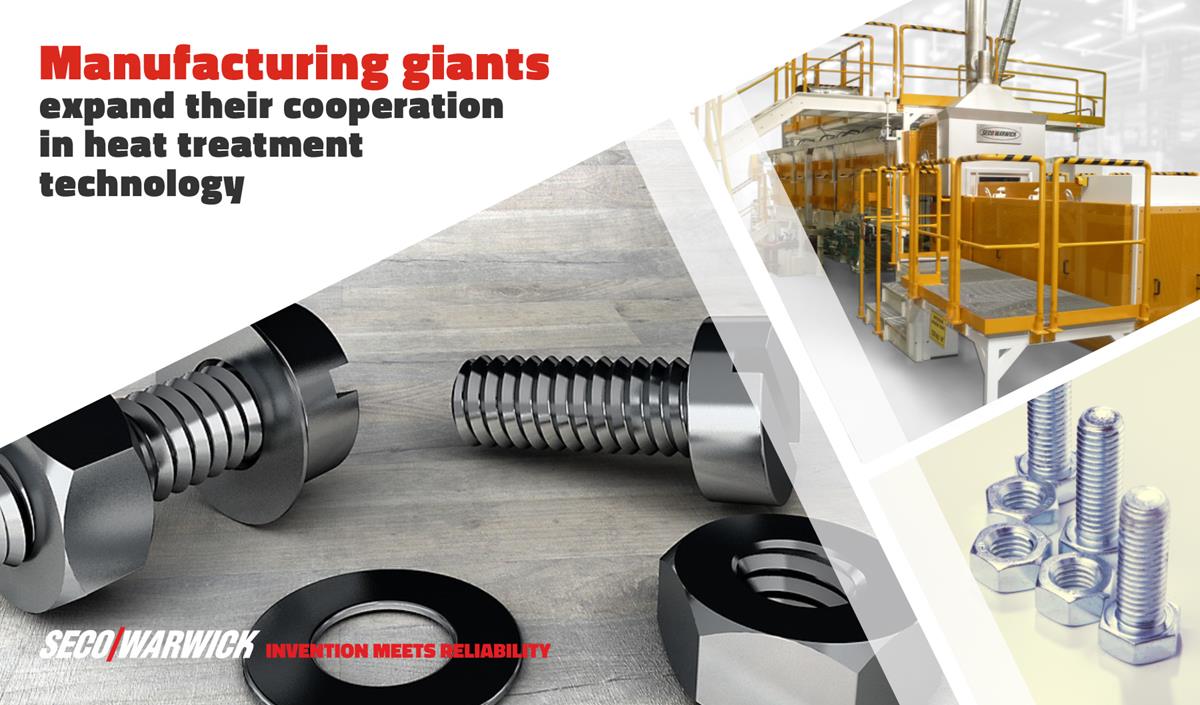 "The quality and reliability of ŚRUBENA's products is well-known in the world, and the solutions that we supply ensure a solid connection through the use of high-quality steel screws, hence we chose a partner who can guarantee the highest quality product production. Once again, we decided to cooperate with SECO/WARWICK, because our long-term partner not only understands our needs, but is an expert in the field. Therefore, it was natural to select SECO/WARWICK as the supplier of the new high-tech line, which will help us to increase the production capacity, which in turn will result in strengthening the company's position in the market," says Andrzej Herma, CEO at ŚRUBENA-UNIA SA.
"SECO/WARWICK is a global leader in high-tech solutions for the heat treatment of metals that, for several decades, has successfully carried out projects for the ŚRUBENA-UNIA company. The advantages of the line include compensation and extension systems for the tape, along with a high-performance and compact atmosphere mixer for excellent atmosphere distribution resulting in uniform temperature distribution," states Jarosław Talerzak, Vice-President, Atmosphere Business Segment at SECO/WARWICK.
The ACLE line will incorporate an endothermic atmosphere from a generator previously provided by SECO/WARWICK.  The unit is equipped with an automatic dose dispenser to provide the atmosphere needed at any given cycle time in the atmosphere process within the furnace, in the range of 25 – 100% of the generator efficiency.
SECO/WARWICK has extensive experience in designing and developing equipment for running various kinds of heat treatment processes including annealing, carburizing, nitriding, carbonitriding, ferritic nitrocarburizing, hardening, annealing, tempering, forging, stress-relieving, preheat and reheat.
Learn more about SECO/WARWICK technologies for atmosphere heat treatment.
Tags:
Thermal