Heat Treatment Australia selected SECO/WARWICK Europe as their supplier for a FineCarb™ LPC vacuum furnace with 25 bar High Pressure Gas Quench (HPGQ), and two Vacuum Aluminum Braze furnaces. To complete the heat treat cell, SECO/WARWICK Europe will supply two nitrogen/air tempering furnaces. The 25 Bar HPQ and one vacuum brazing system will be shipped to their Brisbane, Australia facility and the second vacuum brazing system will be located in their new Los Angeles, California facility.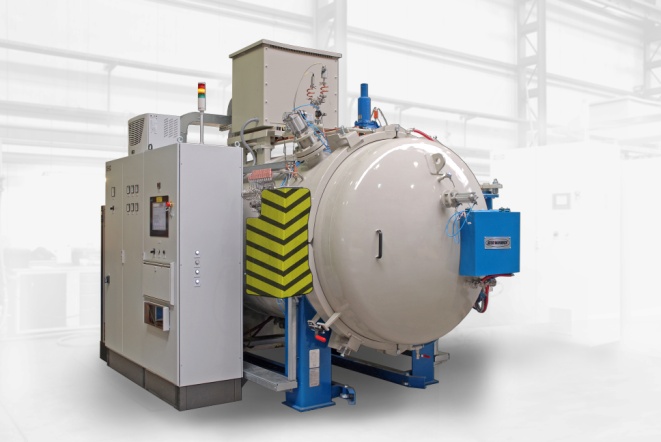 According the Heat Treatment Australia President, Norm Tucker, "I purchased the first furnace from SECO/WARWICK, a 15 Bar, in 2007 and was impressed with the quality of the equipment and the support we received from SECO/WARWICK Europe.  When we decided to expand our operations both in Australia and open our new facility in Los Angeles, California, SECO/WARWICK had the right combination of quality, service and new technology."
According to SECO/WARWICK Group Vice President, Maciej Korecki, "We are pleased to continue our ongoing partnership with Heat Treatment Australia and support their expansion to serve the aerospace industry with the latest technology in vacuum brazing and high pressure quench capabilities."
Vacuum Brazing Furnaces for Aerospace
The two 2.0VP-4045/48HVS type furnaces will be designed for the vacuum aluminum brazing process. The furnaces are equipped with a stainless heating chamber and six temperature control zones in order to guarantee temperature uniformity within +/-3°C as required by AMS2750E class 1.  Both furnaces will be equipped with a diffusion pump, and a working zone that can accommodate loads with dimensions up to 900 mm (36 inches[1]) wide x 700 mm (28 inches) high x 1200 mm long (48 inches1).
25 Bar High Pressure Quench
For over 20 years, SECO/WARWICK has pioneered high pressure quench technology in the 20 Bar and above category.  The 25.0VPT-4035/36NIQ – a 25 bar VPT-series furnace will be equipped with convection heating, low pressure carburizing, ability of high pressure gas quenching with Argon and Nitrogen with pressures up to 25 bar. The furnace will meet AMS2750E Class 2 requirements with instrumentation type A. It will be used to heat treat aerospace parts at Brisbane facility. Working zone dimensions are 600 mm (24 inches) high x 600 mm (24 inches) wide x 900 mm (36 inches1) long and it can accommodate up to 600kg (1300 pound1) loads.
About Heat Treatment Australia (HTA)
Winner of the Metal Treating Institute's (MTI) prestigious 2015 Heat Treater of the year award, given in partnership with Industrial Heating Magazine, HTA was recognized on November 12, 2015 as the MTI member who has demonstrated a level of excellence in quality programs, pollution/hazardous waste control, and community involvement/leadership.
HTA is an innovative company that provides solutions for a broad range of heat-treating needs and is the largest commercial heat treater in Australia. HTA is the only aerospace heat treater in Australia with AS9100 and Nadcap accreditations. With over 30 years' practical experience, HTA provides a highly advanced manufacturing capability in the Australian marketplace.  Learn more at www.heat.com.au
Reference Links:
SECO/WARWICK Portfolio of Vacuum Heat Treatment Equipment:  https://www.secowarwick.com/en/products/vacuum-heat-treatment/
Metal Treating Institute MTI New Release:  https://www.heattreat.net/blogs/tom-morrison/2015/11/12/mti-recognizes-leadership-and-service-awards-at-fall-meeting
Industrial Heating – MTI Profile:  http://www.industrialheating.com/articles/92500-heat-treatment-australia
Industrial Heating – Commercial Heat Treater of the Year Award:  http://www.industrialheating.com/articles/92584-commercial-heat-treater-of-the-year-awarded
---
[1] United States designation
Tags:
FineCarb
|
High Pressure Gas Quench
|
HPGQ
|
low pressure carburizing
|
nitrogen tempering furnaces
|
Vacuum Aluminum Brazing furnace