The vacuum heat treatment technology equipped with a 10 bar abs. gas quenching system is the sixth in a series of systems designed by SECO/WARWICK that power the GALVAMET industrial park. The new system will increase their production capacity for the heat treatment of components for the aviation sector.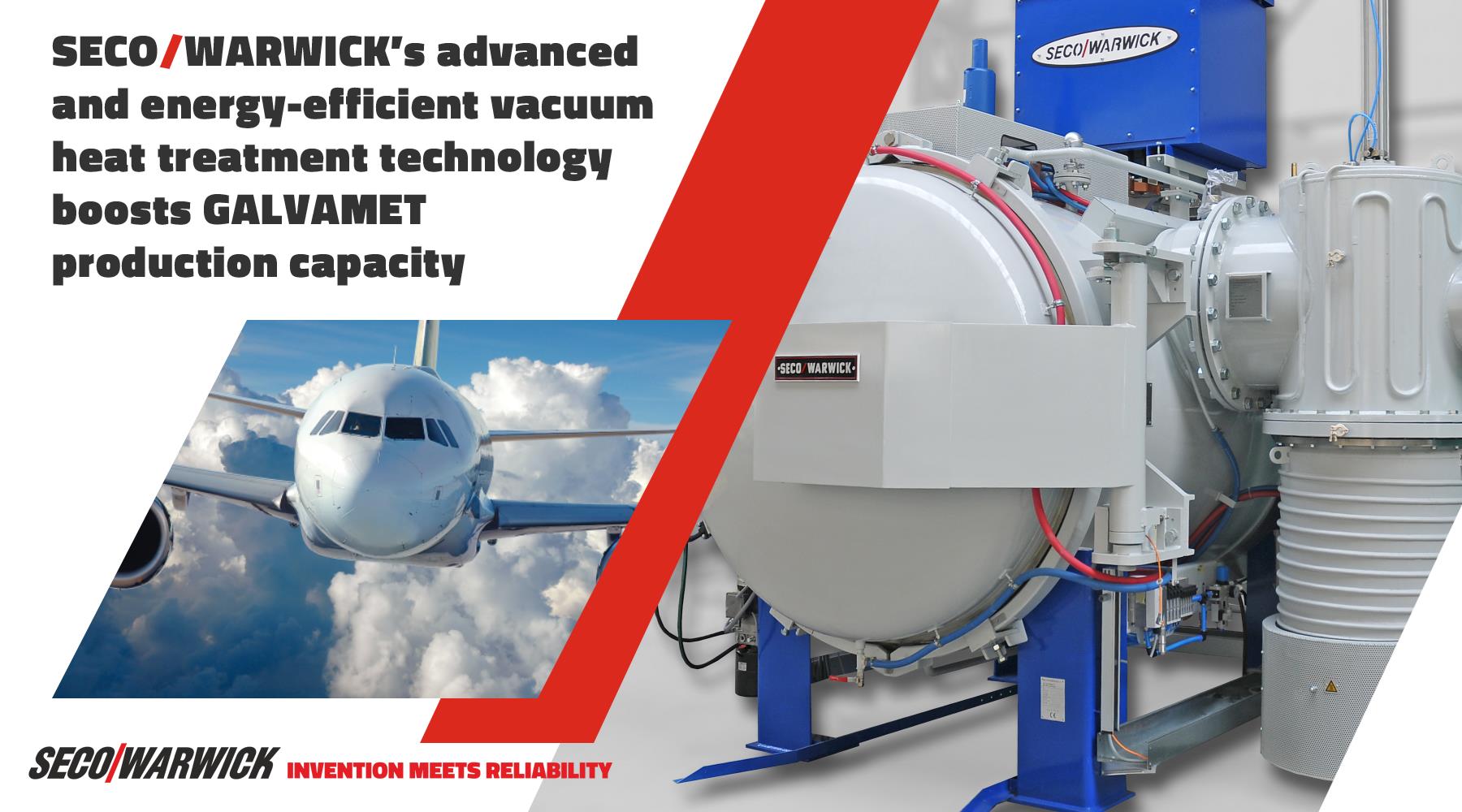 The SECO/WARWICK system to be delivered to GALVAMET (the commercial heat treatment company from Czech Republic) is designed for a wide range of industrial heat treatment applications including quench hardening and tempering, degassing, annealing, solution heat treatment, brazing, and others.
"GALVAMET has been cooperating with SECO/WARWICK for a few years now. SECO/WARWICK has been the partner that fully understands our business needs and delivers innovative and state-of-the-art technologies, increasing our production capacity and improving the finished quality of our heat-treated products. With the addition of the SECO/WARWICK high vacuum furnace, we aim to deliver excellent and durable parts to our demanding customers in the most cost-effective way" said Ales Slechta, executive manager of GALVAMET.
The new system will produce the best quality products and meet the requirements of AMS2750E
"SECO/WARWICK's long term cooperation with the leading manufacturers of components used for the production of airplanes, automobiles, tools, and others, along with the extensive industry knowledge and access to the latest technologies, has made our solutions the solutions of choice. The system which is going to be installed at the GALVAMET facility guarantees that our customer will produce the best quality products and meet the requirements of AMS2750E," said Maciej Korecki, Vice President, Business Segment Vacuum at SECO/WARWICK.
The aerospace sector's plants demand the latest and the most reliable vacuum heat treatment systems that guarantee nothing less but the greatest precision of components that meet the highest quality industry requirements. Precision is critical as any deformation in a metal case structural properties can cause tragic aircraft accidents. SECO/WARWICK innovative and advanced tailor-made solutions not only enhance the physical properties of the metal, but are also energy efficient and environmentally friendly.
Tags:
vacuum furnace
|
Vector® Vacuum Furnace