Pawel Wyrzykowski, CEO of SECO/WARWICK Group, announced today the company's plans for the upcoming ASM Heat Treating Conference and Exposition. According to Mr. Wyrzykowski, the company's "commitment to innovation and precision design and manufacturing will be evident in both our booth and the technical papers we present. Our global commitment to R&D will be on display in Detroit and we hope many of our current and prospective customers will visit."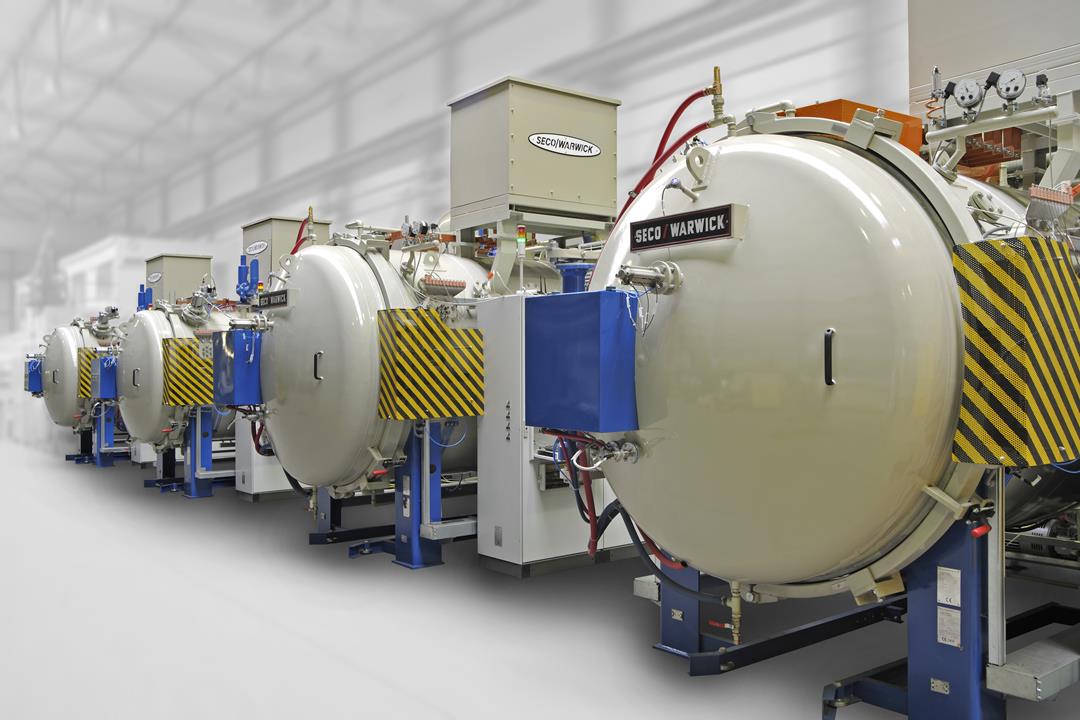 SECO/WARWICK USA will be presenting three (3) technical papers and exhibiting full-size, production-scale vacuum furnaces at the upcoming ASM International Heat Treating Conference & Exposition, Detroit, Michigan, October 21 & 22, 2015.
The full-size, production-scale vacuum furnace will be available for inspection by potential customers during show hours or by special appointment and will ship directly to the new owner's sight immediately following the close of the show. The new owner Exco Tooling Solutions, Exco USA, is North America's largest supplier of extrusion dies, and a major force in the global extrusion die-making industry, currently serving customers in more than 40 countries worldwide. The SECO/WARWICK vacuum furnace, proudly manufactured entirely in Meadville, Pennsylvania, will ship to Exco USA's plant in Wylie, Texas.
As a global leader in thermal processing technologies and equipment, SECO/WARWICK was selected to present three technical papers at this year's heat treating technical conference.
M. Korecki, PhD, will present a paper on the development of the world's first single-piece, high-volume, production-scale gear case hardening furnace, UniCase Master®. Designed to produce up to 1 million gears annually, this new in-line vacuum furnace system is intended to be integrated directly into gear production lines taking the place of one or more finish machining cells which can be eliminated due to the minimization of distortion. A proprietary "4D Quenching" process essentially eliminates distortion and the need for finish machining. Dr. Korecki's paper is being presented as part of the American Gear Manufacturing Association's Fall Meeting which is held concurrently with the Heat Treat Show and is scheduled for Sunday, 18 October, at 2:50 p.m., in the downtown Detroit Marriott.
Professor L. Maldzinski and Mr. M. Hemsath will present new technology on how to reduce the consumption of ammonia and carrier gasses during nitriding. The proprietary process known as Zero Flow® will be discussed. With the growth of nitriding, this new technology has the potential to significantly decrease the operating costs of nearly all nitriding operations. Professor Maldzinski's paper will be presented on Tuesday, 20 October, 8:00 a.m., Cobo Center Room 251B
Mr. T. Lord will present SECO/WARWICK's final technical paper. Presenting carburizing technology that can reduce production times to one-fifth under ideal circumstances, this paper will discuss PreNit, a proprietary pre-nitriding process that helps prevent grain growth while processing nitrided parts at higher than normal temperatures and shorter than normal cycle times. This discussion will be of significant value to high-volume carburizers. Mr. Lord's presentation is scheduled for Tuesday, 20 October, 2:00 p.m., Cobo Center Room 251C .
Tags:
Thermal
|
UCM
|
vacuum furnace
|
ZeroFlow