SECO/WARWICK will supply a heat exchanger manufacturer with a continuous CAB line for aluminum brazing scheduled to be delivered to their plant in Slovakia.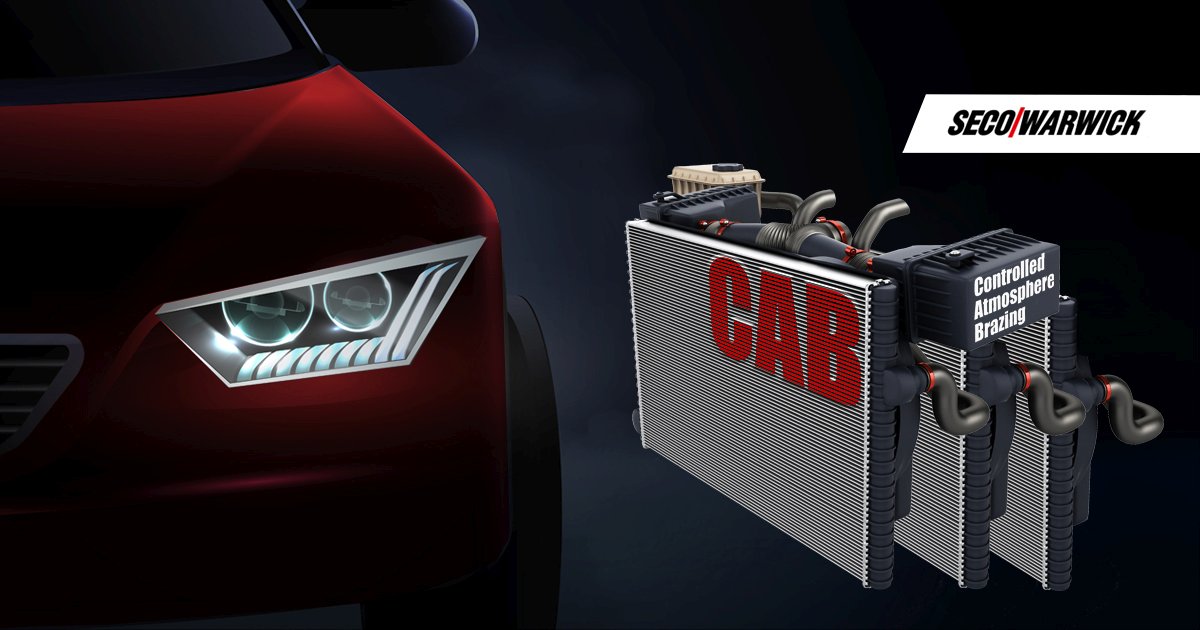 The client is a European manufacturer specializing in modern and efficient heat exchanger production. The solution chosen by the Partner will meet the production challenges associated with the brazing process and will enable the company to increase its overall production.
Specialists in heat exchanger brazing
The continuous line for Controlled Atmosphere Brazing (CAB) is the first SECO/WARWICK system purchased by this client. The CAB solution will be used for the mass production of various heat exchangers. The new CAB line is designed with modern technology, providing both reliability and energy savings, while meeting environmental requirements. The project is a solution that is distinguished by full automation and production reliability within a continuous system. The furnace will be delivered with a gas heating system; however, the design is flexible and can be adapted to a future modification to fully electric heating.
"This is another partner from the automotive sector who decided to purchase our continuous aluminum brazing line. When it comes to CAB lines for heat exchanger production, we are definitely the company of the first choice due to our extensive experience as well as our reputation for performance. CAB lines "made by SECO/WARWICK" operate on five continents in the most famous automotive plants. Our cooperation with the largest brands, dynamic market development, as well as meeting the challenges of future technologies demonstrate how we remain actively engaged in this sector growth," said Piotr Skarbiński, Vice president of Aluminum and CAB Products Segment at the SECO/WARWICK Group.
Professionals in aluminum brazing
The CAB lines designed by SECO/WARWICK are distinguished by excellent temperature uniformity over the entire belt width. An additional value of the system is the unique design of the convection heating chamber, curtain sections and cooling chambers. The entire project is the result of SECO/WARWICK's cooperation with the largest automotive industry concerns.
Tags:
brazing aluminum
|
CAB line
|
heat exchangers
|
SECO/WARWICK