The SECO/WARWICK engineering team has designed an innovative way of continuous control over the heating and cooling of the entire cycle in multi-chambers furnaces.
It is a unique, technological solution on a global scale that could revolutionize the heat treatment process and exceed the aerospace sector's standards.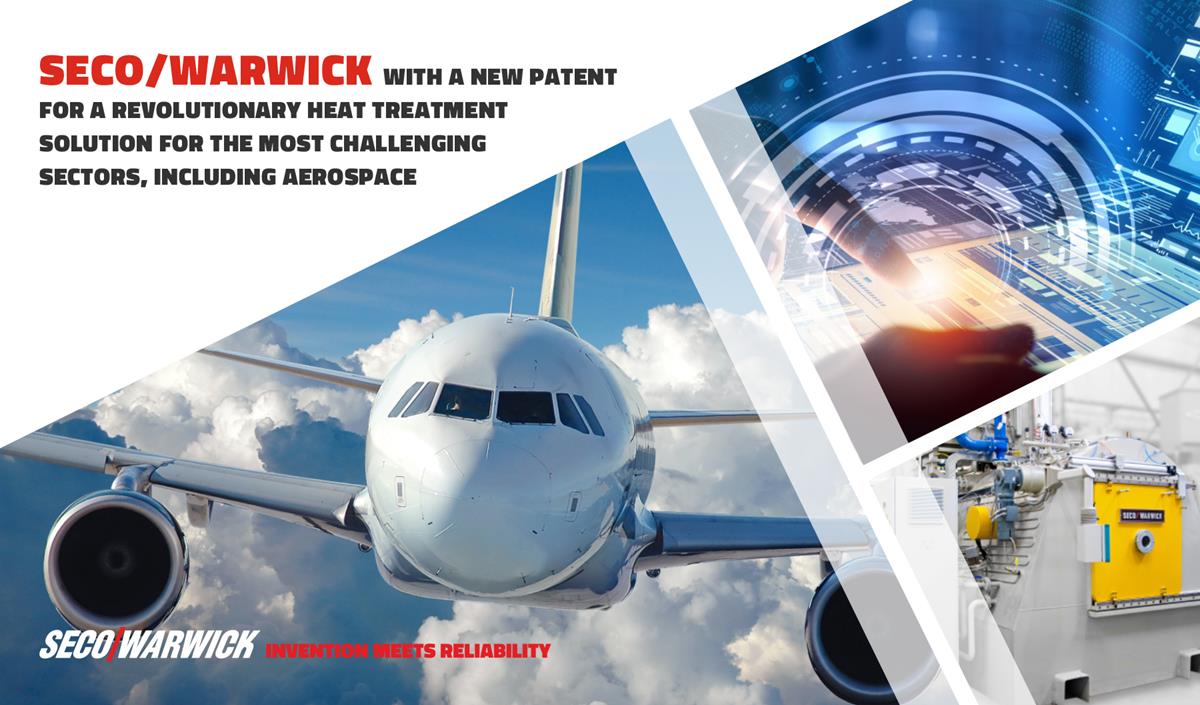 "All of our customers set the bar high and expect the equipment of the highest quality that will meet the strict industry standards and their expectations in terms of technology implementation. Nevertheless, the aerospace industry sets the bar the highest. Meeting such requirements would not be possible without the regular introduction of product and technology innovations, like this one" says Katarzyna Sawka, Global Marketing Director SECO/WARWICK Group. "The combination of a rich, long-term experience and expertise of SECO/WARWICK with the latest technologies leads to the introduction of another groundbreaking solution that by enabling constant temperature control, provides customers with a heat treatment process of even higher quality and efficiency."
The patented solution, designed to meet the highest AMS standard, addresses the inclusion of thermocouples during the heat treatment cycle, which move between chambers attached to the tray. Temperature control is achieved based on a special construction that allows the operator to monitor the temperature in both chambers. This provides full temperature control of the processed parts in multi-chamber vacuum furnaces during the entire process. The solution has already been successfully implemented in a two-chamber vacuum furnace CaseMaster Evolution® used for vacuum case hardening for the most challenging industries, such as aerospace, but also automotive machinery, wind energy, transmission and commercial heat treat facilities.
SECO/WARWICK is at the forefront of the heat treatment industry, constantly introducing innovations into the market that answer Customers' key needs. In 2016, SECO/WARWICK received a number of prestigious, recognizable in the world of business awards and nominations, including the SYMBOL OF INNOVATION 2016 for implementing research and development projects with the best technical international universities and the development of innovative graphene production line. It has also been noticed, that the company, as one of the first in the world, introduced augmented reality technology into to the heavy industry (SECO/LENS). SECO/WARWICK has also been placed among the ten most innovative Polish companies, shortlisted for the title of Hidden Champions of HSBC Bank and in 2015 won the first place in the ranking of the most innovative companies in Lubusz Province.