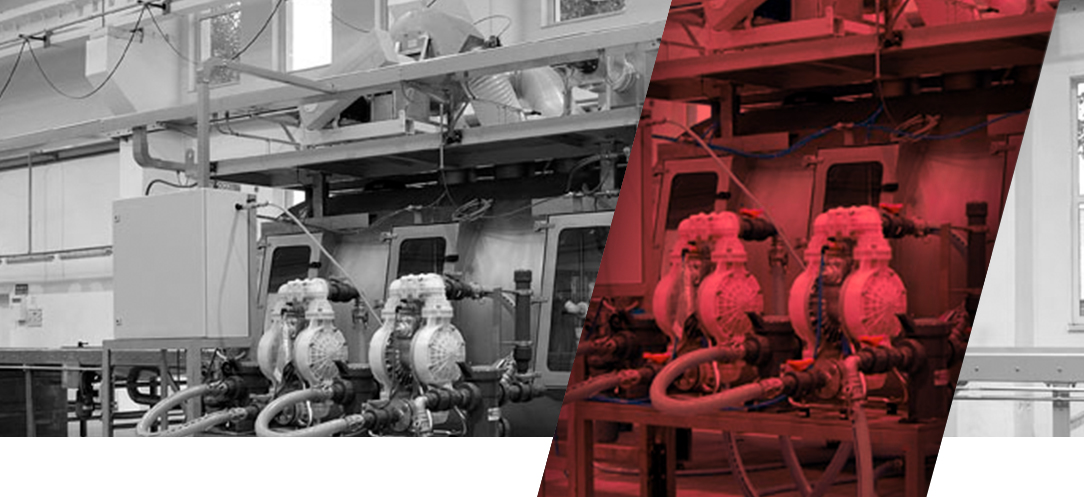 CAB Furnaces (SYSTEMS)
Controlled Atmosphere Brazing (CAB) Furnaces for Aluminum
SECO/WARWICK is one of the world's most experienced and innovative brazing furnace manufacturers with over 300 controlled atmosphere brazing (CAB) systems installed worldwide.  Our commitment to quality products begins in our brazing center, application engineering and continues through the complete installation of your system, including aftermarket support.
Controlled atmosphere brazing (CAB) of aluminum using a noncorrosive flux, is the preferred process for manufacturing aluminum heat exchangers. Since entering this field in 1984, SECO/WARWICK has led the development of advanced technology in the aluminum brazing process. Capitalizing on our many decades of furnace design experience, SECO/WARWICK has driven innovations such as:
/ Improved muffle design
/ Convection heating technology
/ High atmosphere quality solution
/ Vacuum purging system for semi-continuous and batch furnaces
/ ACCUBRAZE® PC/PLC controls
/ Customized heating systems: electrical or gas
/ Energy saving designs
Our continuous CAB furnaces, as described below, use a variable speed drive and a stainless-steel mesh belt to move products.  The controlled atmosphere brazing (CAB) process heats a product to brazing temperatures while maintaining uniform temperatures within the product in an oxygen-free nitrogen atmosphere. During furnace brazing, a brazing sheet of aluminum/silicon alloy plate (cladding) is heated to a liquid state and flows to form aluminum joints or fillets. Al-Si phase diagram giving reference to the different alloys used for CAB brazing with temperatures of the liquid phase for each.
Controlled Atmosphere Brazing Process
A fully configured CAB furnace system includes thermal degreaser with afterburner, a fluxer unit, a dry off oven, and the CAB furnace. Or, in the case of the precoated or flux fewer cores systems limited to degreasing/debinding oven and the CAB furnace only.
These systems can be configured in an in-line, a continuous rectangular line, a U-shaped line or Batch systems to meet your plant's installation space requirements.
/

 Requires no post braze cleaning
Since flux is noncorrosive
/ Less capital intensive
Compared to vacuum brazing
/ High Brazing Quality 
Due to clean nitrogen atmosphere, process uniformity, sharp heating and cooling profiles
/ Brazing R&D on your own aluminum heat exchangers:
Reduce your investment risk by taking advantage of the SECO/WARWICK Brazing Center.
Although heat exchangers such as radiators, condensers, oil coolers, evaporators, heaters, charge air coolers and battery coolers for the automotive industry dominate current demand, other applications continue to lend themselves to aluminum brazing. Consumer applications for air conditioners and various appliances will benefit from this process. Other emerging innovations with unclad braze sheet, microextrusion technology, and combination heat exchangers ensure the continuation of the CAB process into futures decades. The future is bright for smart investment in technology that is positioned for strong growth.
/ 
Automotive and Off-Road
/ 
HVAC
/ 
Power Generators and Electric Power Plants
/ 
Aerospace
/ 
Railways
/ 
Electronics
/ 
Household equipment