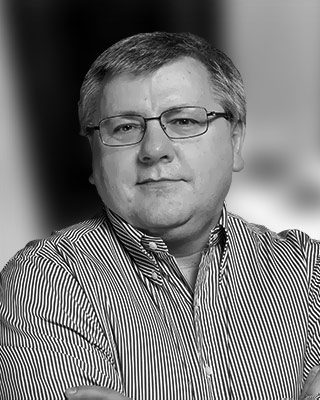 DR INŻ. ROBERT PIETRASIK
HART-TECH Sp. z o.o., MANAGEMENT BOARD CEO AND A TECHNOLOGICAL DEPARTMENT HEAD DIRECTOR
PhD. Eng. Robert Pietrasik successfully connects business with science. He is the Management Board CEO and a Technological Department Head Director in HART-TECH Sp. z o. o., and the adjunct at the Faculty of Material Engineering at the Lodz University of Technology.
During his career, he gained an impressive experience in a field of industrial technologies. As a Technological Department Head Director in the industrial hart – plant, he is responsible for meeting requirements of IATF 16949:2016 norm (Internal Auditor entitlement) in terms of technological process parameters compliance and necessary equipment requirements. Every year he is participating customer's audits, including automotive industry. Moreover, in HART-TECH he is responsible for the Department of Implementations.
Previous industrial experiences he gained as i. e. a Main Technologist in Bełchatowsko Kleszczowski Park Przemysłowo Technologiczny sp. z o.o and as a Technological Assessor in CEBET Łódź. He managed 49 technological and techno-economic audits for form all over the country.
He is a co-author of 25 thermochemical implementations and over 60 vacuum carburizing technologies. His scientific interests are concerning mainly a heat treatment, thermochemical treatment, and graphene. At the Lodz University of Technology he is a Heat Treatment and Technology Transfer lecturer. PhD. Pietrasik is also a co-author of 18 patents and patent applications in Poland, EU and USA. He participated in over 20 scientific projects (NCN and NCBiR) as a manager and a main executor.
In his free time he is enjoying a good book or travels with his family.