VACUUM FURNACE WITH GAS COOLING UNDER PRESSURE OF 15 BAR
TYPE 10.0VPT-4035/36IQ
Vacuum furnace with gas cooling under pressure of 15 bar is designed for vacuum heat treatment.
General information:
/ Manufacturer: SECO/WARWICK,
/ Year of production: 2017,
/ Localization: North Poland,
/ The furnace is operational: testing on site possibility,
/ Possibility of purchase in a set with nitriding furnace, cooling system and cooling tower.
/ Very few cycles performed,
/We offer the furnace technical assessment, relocation and installation at the destination place in E.U.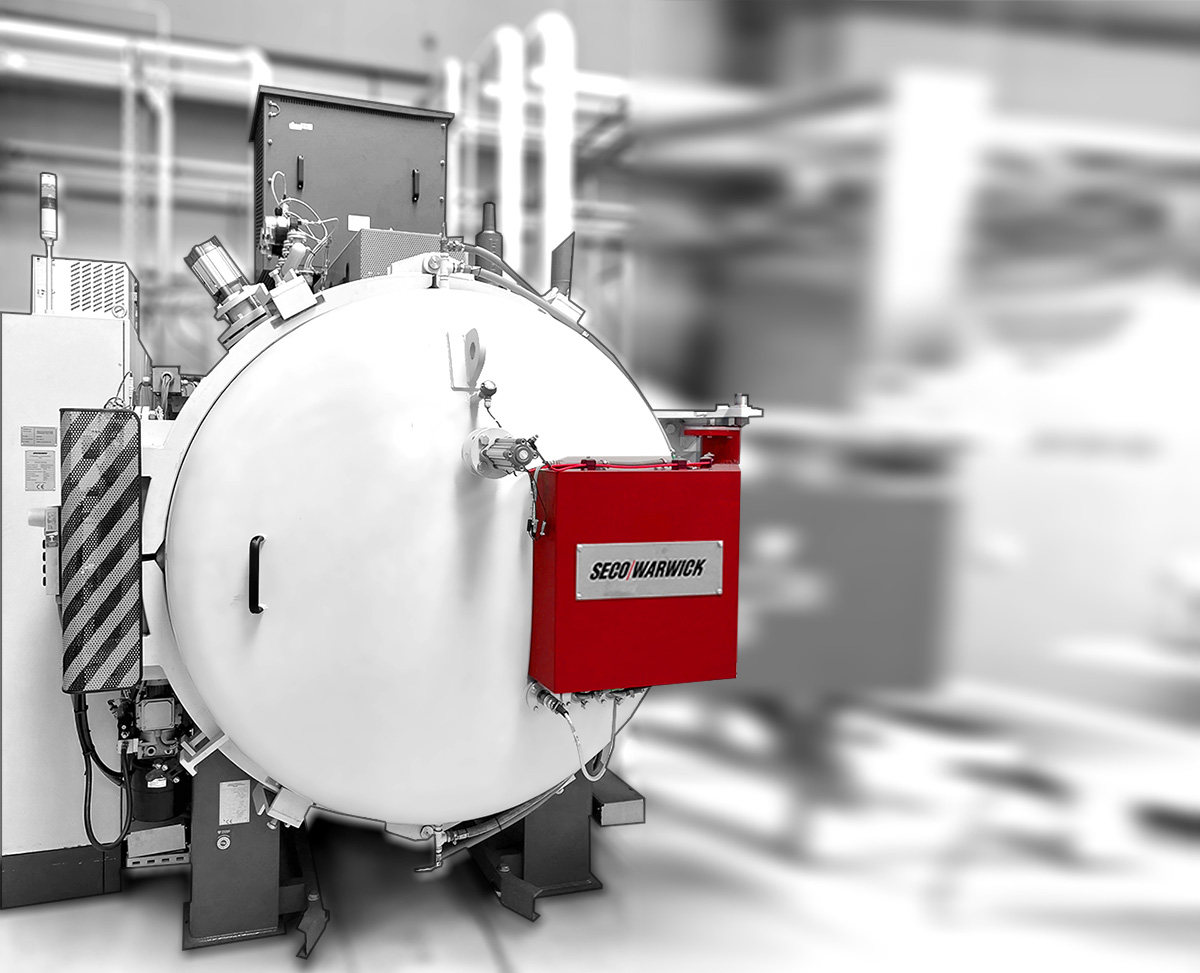 Basic data

Useful dimensions (w x l x h)
600 x 600 x 900
mm
Max. load's weight
600
kg
Max. temperature
1300
°C
Temperature uniformity in convection gas from 150 to 750ᵒC
+/- 5*
°C
Temperature uniformity in vacuum from 750 to 1300ᵒC
+/- 5*
°C
Ultimate vacuum in cold conditions
5×10-2
mbar
Heating power
150
kW
Leak
3×10-3
mbar x l/s
Max. pressure of cooling gas
15
bar abs.
Furnace's weight
12,000
kg
Useful dimensions (h x w x l)
2400 x 3500 x 4500
mm
The housing volume
5.99
m3
Type of cooling gas
Nitrogen
The heating zones' quantity
1
Medium and factors parameters
Medium
Pressure
Nominal flow
Estimated consumption per cycle
Min.
Max.

Process gases

Nitrogen (99,999%N2)
-bar
25 bar
–
5.99 Nm3
(at 1 bar abs)

Pneumatic installation

Compressed air
6 bar
8 bar
 
0.5 m3

Cooling water1)

Furnace circuits
2 bar
3,5 bar
10m3/h
 
Cooling water – heat exchanger
2 bar
3,5bar
70m3/h
 
Emergency power supply
2,5 bar
4 bar
10m3/h
 

Electrical energy

Type of network
TN-C-S
Nominal voltage
3×400 VAC ±10%, 50 Hz
Nominal electrical power
288 kW
Max. current consumption
In= 416 A
Max. current of main switch
In= 800 A
Siemens Industrial computer with touch screen
operating system: Windows 7 Ultimate,
visualization system: WinCC 7.4 software.