e-SEMINAR 4.1
Heat Treatment & Metallurgy
Under the auspices of SECO/WARWICK – a worldwide leader of heat treatment technology – the
2nd virtual meeting
in the industry of international specialists will take place on
September 30, 2021
.
SECO/WARWICK and partners will be sharing their knowledge and experience – worldwide and…. for free! Acknowledged technology leaders and professionalists will share their knowledge, expertise and experience online. You can be part of this virtual forum!
It is not just another webinar, another series of boring online lectures; it is a platform for exchanging industry expertise and experience, a meeting of practitioners and scientists, a coming together of business and science for the times we live in. The world of heat treatment and metallurgy is now meeting in the web of; connections, dependencies and influences on the B2B platform hosted by the SECO/WARWICK Group.
You will learn about technology, expand your horizons and knowledge, exchange experiences and views, talk about business today and tomorrow, discuss the industry and the challenges it faces, and connect with the world, this time in the comfort of our own home or office.
Unique topics, speakers, materials, recordings and access to the event's archive
30/09/2021, 3:00 – 6:00 P.M CET
3 hours of online meeting – 3 interesting thematic blocks – 3 expert studies
3 parallel thematic rooms
9 hours of lectures, panels, discussions and interviews
Broadcasting: online only
Access to recordings up to 3 days after the event
Additional (educational and supportive) materials
360-degree view of the industry
Range: the world counted in thousands of participants
You can be part of all meeting rooms
You can change your mind and change the room
You choose topics and meeting room
/

MIX THEMES, CHANGE ROOMS, CREATE YOUR OWN AGENDA
BLOCK 1
Secrets of #HeatTreatment technologies
Host: Adam Adamek

TECHNOLOGICAL CASE STUDIES

HEAT TREATMENT ISSUES

TRUE EXPERTS

Let's solve problems

This theme block will present various technological yet practical case studies that show real problems and the methods of resolving them. Representatives and practitioners of well-known concerns, and specialists representing smaller companies that solve equally interesting problems every day will present solutions.

Carburizing without secrets

After this panel discussion, carburizing (including LPC) will not have any secrets. You will deepen your knowledge about this technology and its advantages and disadvantages, see interesting facts and practical usage.

Women in the Heat Treatment industry

We will talk with women who deal with heat treatment on a daily basis. We will look at technologies through the eyes of women. Does anybody think that heat treatment can be a woman?

Technology competition: Carburizing vs. Nitriding

We have invited partners from the industry and research centers to represent technology teams in this competition. Team representatives will fight for the supremacy of the represented technology, and the participants of the e-Seminar will be able to decide for themselves who will win.   DETAILS
BLOCK 2
The future is now. So what will tomorrow bring?
Host: Łukasz Piechowicz

FUTURE DISCUSSION

3x FULL OF POWER…

The Power of Adaptation

Watch the lecture and the discussion about the trends and future of the automotive industry. This theme block will cover a hot topic – electric cars and their connection and influence on the heat treatment industry.

The Power of Algorithm

Do you know the answer to this question: why do we use computer simulators in the heat treatment industry? Do we really need them? What can convince us to use them, or maybe that's the face of Industry 4.0 and Heat Treatment 4.0? Are you curious? Join this panel to learn more.

The Power of Debinding and Sintering

Join the discussion between specialists about MIM and the Binder Jetting concept… similarities and unique features of every technology, and challenges that furnaces need to face during everyday debinding and sintering jobs.   DETAILS
BLOCK 3
The Business Side of Heat Treatment
Host: Piotr Zawistowski

BUSINESS FIRST

UNDERSTANDING COST

REAL CASES

The Future of Heat Treatment

Ever wonder where heat treating has been and where it is headed? Join us for answers to these questions and many others in an interview with Dan Herring, the world-acclaimed Heat Treat Doctor! He will provide insights on meeting the challenges of heat treatment in the next decade, address the needs of today's manufacturers, discuss how to remain competitive in an ever changing business climate, and how to stay ahead of the curve by using vacuum technology to advance the industry.

Winning the Fight Against Heat Treat Distortion

Are you tired of scrapping material or leaving too much stock behind due to heat treatment distortion? If the answer is yes, you can't miss our interview with one of Aerospace's most legendary figures, Mr. Joe Arvin. With 50 years of experience in the manufacturing of aerospace gear components, Mr. Arvin has extensive knowledge and will share his insights about what causes distortions, providing solutions to correct these problems.

What to consider when investing in a Modern Heat Treat Shop

Moving heat treat operations in house can be a daunting decision. Join us as we break down the challenges in making this investment. Business conditions, manufacturing processes, equipment, and implementation are all important considerations in making this a reality. And of course, once you have in house heat treating, knowing the next step can be just as tough. We'll spend some time in this segment discussing these topics with a company that made this investment! We look forward to seeing you!     DETAILS
Knowledge about the trends and future of heat treatment
Find out the answers what role heat treatment plays in nitriding and carburizing
Discover the face of Industry 4.0 and Heat Treatement 4.0
Service department employees
Heat treatment furnace operators
Heat treatment furnace operators
Service department managers
Investment department directors
Operations & Plant managers
Heat treatment furnace operators
Maintenance department managers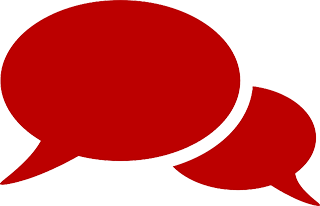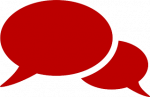 Event coordinators
Emilia Maliszewska-Jakubów / +48 502288347
Katarzyna Piasna / +48 501714787
Mail: events@secowarwick.com