e-SEMINAR 4.2
Heat Treatment & Metallurgy
Under the auspices of SECO/WARWICK – a worldwide leader in heat treatment technology – the
3rd virtual meeting
in the industry of international specialists will take place on
September 27-29, 2022
.
SECO/WARWICK and partners will be sharing their knowledge and experience – worldwide and…. for free! Acknowledged technology leaders and professionalists will share their knowledge, expertise, and experience online. You can be part of this virtual forum!
It is not just another webinar, another series of boring online lectures; it is a platform for exchanging industry expertise and experience, a meeting of practitioners and scientists, and a coming together of business and science for the times we live in. The world of heat treatment and metallurgy is now meeting in the web of; connections, dependencies, and influences on the B2B platform hosted by the SECO/WARWICK Group.
You will learn about technology, expand your horizons and knowledge, exchange experiences and views, talk about business today and tomorrow, discuss the industry and the challenges it faces, and connect with the world in the comfort of your own home or office.
Virtual event. Real people.
Let them invite YOU to the e-Seminar 4.2.
See why it is worth joining it.

3 time zones available:
Every day you can choose the best hour for you: 9:00 a.m., 3:00 p.m. or 7:00 p.m. (CET)
  BLOCK 01
FUTURE
The future is now. So what will tomorrow bring?
27.09.2022
Tuesday
  BLOCK 02
BUSINESS
The Business Side of Heat Treatment.
28.09.2022
Wednesday
 BLOCK 03
TECHNOLOGY
Heat Treatment technology and friends, without whom it doesn't make sense.
29.09.2022
Thursday
9 hours of lectures, panels, discussions and interviews
360-degree view of the industry
Broadcasting: online only
More possibilities: 3 time zones
Range: the world counted in thousands of participants
You choose topics, days and hours
/

MIX THEMES, CREATE YOUR OWN AGENDA
BLOCK 01
The future is now. So what will tomorrow bring?
Theme I:The Power of Industry 4.0
Watch the lecture and the discussion about the factory of the future. This theme block will cover a fascinating topic – the Industry 4.0 concept in heat treatment today and tomorrow.
Explore the pillars of Industry 4.0.
Learn about unlocking the potential of Industry 4.0 in heat treatment.
Find out where the future of furnace maintenance is heading.
Discover how to use artificial intelligence in heat treatment.
How is the heat treatment industry changing in the light of the Industry 4.0? What are the challenges and benefits of the 4th Industrial Revolution in heat treatment? Why PdM is more than just maintenance? How to use artificial intelligence for microstructure analysis?
Find out the answers to these and other questions from accomplished scientists and experts in the field of robotics and automation, data analytics, optimization of production processes, information technology (IT), computer modeling in materials engineering.
SPEAKERS:
prof. UZ, dr hab. Eng. Sławomir Kłos, University of Zielona Góra
Jarosław Gracel, CEO of ASTOR
Grzegorz Korpała PhD Eng., TU Bergakademie Freiberg
Łukasz Sobolewski, IT project manager, SECO/WARWICK
Theme II: The Power of Low Pressure Carburizing
Do you know the answer to this question: What type of carburizing allows you the process shortening? How to guarantee full control and repeatability of carburizing? How to ensure safety and quality of the process? Low Pressure Carburizing – are you in?
Discover the benefits of Low Pressure Carburizing.
Explore the vacuum carburizing furnaces.
Learn to switch to Low Pressure Carburizing.
Find out where the future carburizing is heading.
Heat treatment experts will talk about vacuum carburizing as an innovative alternative to traditional carburizing and how vacuum technologies are changing the face of heat treatment.
SPEAKERS:
Anant Andhale, Plant Head and General Manager of Heat Treatment Facility, Kalayni Technoforge Ltd
Kai Werlitz, Technical Director, Härtewerk Chemnitz GmbH
Grzegorz Głuchowski, Sales Manager, SECO/WARWICK
Michał Bazel, Chief R&D Specialist for Vacuum Technologies, SECO/WARWICK
Theme III: The Power of Metal Powders
Join the discussion between experts about challenges to produce novel metal powders for additive manufacturing.  
Learn about required properties metal powders for additive manufacturing (AM).
Explore the state-of-the-art metal powder manufacturing processes.
Find out where the future metal powder manufacturing is heading.
The production of novel powders supports the development of additive manufacturing solutions and this technology is poised to revolutionize digital manufacturing in the near future. Hear from experts in powder metallurgy and additive manufacturing and find out the answers to important and interesting questions on the subject.
SPEAKERS:
Professor Todd A. Palmer, Director of the Center for Innovative Sintered Products, Penn State
Aamir Abid PhD Eng., Director of Powder Products and New Product Development, Retech LLC, SECO/WARWICK Group
Marcin Lisiewicz, Deputy Director of the Department for Product Development, SECO/WARWICK
---
Host: Łukasz Piechowicz
BLOCK 02
The Business Side of Heat Treatment
Theme I: "How Technology will Change the Heat Treat Industry".
Step into the mind of one of heat treatment's most renowned experts to learn:
How changes to materials will help manufacturers produce new components that out-perform the components of past.
These changes in both chemistry and mill practices will usher in the need for new manufacturing techniques, including heat treatment processes and equipment.
 "The Heat Treat Doctor"® Dan Herring will share his insights and discuss how our industry will capitalize on these advancements in material sciences.
SPEAKERS:
Daniel H. Herring, The Heat Treat Doctor®
Tom Hart, Product Manager, SECO/VACUUM
Theme II:  "Climate change – what does it mean to your heat treating operation?"
Are you trying to understand the impact of climate change on your heat treating operation?
Are you concerned about how regulations may increase your operating costs?
Are you curious about the opportunities that new technologies associated with climate change will bring to heat treating?
Join us as we discuss this challenging topic with both multinational manufacturers and commercial heat treaters. We will explore the challenges of today as well as the opportunities of tomorrow as we discuss perspective regulations and technologies tied to this complex topic.
SPEAKERS:
Dr. Solomon Berman, President & CEO, IBC Coating Technologies
David Scharf, Senior Heat Treat Engineer North America, Schaeffler Group USA Inc.
Don Marteeny, P.E, Vice President, SECO/VACUUM
Rafal Walczak, Product Manager, SECO/VACUUM
Theme III: "The influence of EV market on the gear and bearing industry."
Are you trying to get a grasp of the upcoming (and underway) "transformation" of gearing & bearing systems from the internal combustion engine to the Electric Vehicle (EV) platform?
William "Mark" McVea Ph.D, P.E. and Principal Engineer, and CEO of KBE+, a leader in vehicle transmission and powertrain design, development and analysis with extensive experience in the EV transaxle industry, will discuss how this transition will impact your business and the way industry approaches its production techniques to successfully address this emerging technology and product.
SPEAKERS:
William "Mark" McVea, President and Principal Engineer at KBE+, Inc.
Tom Hart, Product Manager, SECO/VACUUM
Theme IV           Discussion panel: The Labor Market and Heat Treating in the post-COVID market
You see it everyday: We're Hiring! You can find those signs everywhere from the local restaurant to the grocery store to the local manufacturing plant. Everyone needs help. The situation is no different in the heat treating world. Thanks to attrition through retirement and career advancement, the brain drain has started. That leaves many heat treating operations with more questions than answers. The most pressing question is often, how do we redistribute the available labor to meet our overflowing production demands? Are there any other solutions that can help us now and into the future?
SPEAKERS:
Jim Oakes, President, Super Systems Inc.
Don Marteeny, P.E, Vice President, SECO/VACUUM
---
Host: Piotr Zawistowski
BLOCK 03
 #HeatTreatment technology and friends, without whom it doesn't make sense
Theme I: High Temperature Solution Nitriding of Stainless Steel and Titanium
How to improve corrosion and wear resistance of stainless steel or titanium alloys? You will learn about this and other interesting issues from the conversation of our guests.
SPEAKERS:
Thomas Strabo Hummelshøj, CTO Expanite A/S
Jędrzej Malinowski, Sales Manager, SECO/WARWICK
Theme II: Technology transfer from atmosphere to vacuum, quality improvement
Outsourcing or in-house heat treatment. Transfer from atmosphere to vacuum furnaces. What benefits or what threats you can meet while changing place and equipment.
SPEAKERS:
Przemysław Skwierczyński, Technology Engineer, Geberit Ozorków Sp.z o.o.
Grzegorz Głuchowski, Sales Manager, SECO/WARWICK
Theme III: Discussion panel: #HeatTreatment of fasteners. How is it done?
Fasteners are seemingly simple parts. Heat treatment of this type of parts, however, requires dedicated solutions. What is worth paying attention to, you will hear about it in this discussion panel.
SPEAKERS:
Grzegorz Dolot, STALMAX Sp. z o.o.
Mariusz Skóra, Solvera Gawel Technology S.A.
Maciej Stanulewicz, Sales Manager ATM Products, SECO/WARWICK
Mariusz Raszewski, Deputy Director for Sales of Thermal Products, Aluminium Process and CAB Furnaces Division, SECO/WARWICK
Theme IV: Practice makes perfect brazing
Vacuum brazing is a series of operations where each has a role and must be done as required. Sometimes one incompatibility affects the tightness of the soldered joints. We will find out what it looks like from a practical point of view here.
SPEAKERS:
Marcin Wenta, SonFlow A/S
Paweł Okińczyc, Sales Engineer, SECO/WARWICK
Theme V: Discussion panel: Hot Work Tools #HeatTreatment
Discover the secrets of tool steel heat treatment during a riveting debate. Listen to the discussion, you will become an even greater expert in tool steel heat treatment. Theory mixed with practice, this you can expect here.
SPEAKERS:
Ankit Gupta, Modern Metals India
Anita Körmendi, AI Project
Paulo Duarte, Project Manager, Metalsolvus
Kamil Siedlecki, Sales Manager, SECO/WARWICK
Adam Adamek, Sales Manager, SECO/WARWICK
---
Host: Adam Adamek
Knowledge about the trends and future of heat treatment
Find out the answers what role heat treatment plays in nitriding and carburizing
Discover the face of Industry 4.0 and Heat Treatement 4.2
Service department employees
Heat treatment furnace operators
Heat treatment furnace operators
Service department managers
Investment department directors
Operations & Plant managers
Heat treatment furnace operators
Maintenance department managers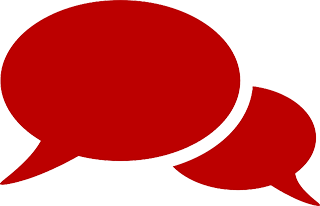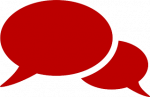 Event coordinators
Emilia Maliszewska-Jakubów / +48 502288347
Katarzyna Piasna / +48 501714787
Mail: events@secowarwick.com