Heat Treatment 4.0 e-SEMINAR
Under the auspices of SECO/WARWICK – the leader of heat treatment and vacuum metallurgy – the first industry virtual meeting of international specialists will be held, who will share their knowledge and experience online.
This is not another webinar, these are not another boring internet lectures, it is a platform for the exchange of knowledge and experience, it is an interdisciplinary meeting of practitioners and scientists, i.e. an event of the present time.
The world of heat treatment and metallurgy is now meeting in the web of; connections, dependencies and influences on the B2B platform hosted by the SECO/WARWICK Group.
We invite you to the E-SEMINAR 4.0 to ensure the safety of event participants, maintaining high quality of the meeting, partner relations, we are moving to virtual heat treatment.
We will learn about technology, expand our horizons and knowledge, exchange experiences and views, talk about business today and tomorrow, discuss the industry and the challenges it faces, and we will connect with the world, this time in the comfort of our own home or office.
Security, partnership, reliability are SECO/WARWICK's values ​​that remain unchanged and independent of the circumstances.
9/09/2020, 3:00 – 6:00 P.M CET
3 parallel thematic rooms
Wednesday's Professionalists Meeting
3 hours of online meeting – 3 interesting thematic blocks – 3 expert studies
Broadcasting: online only
9 hours of lectures, panels, discussions and interviews
Admission: 12,99$ – 1$ donated to charity
Access to recordings up to 3 days after the event
360-degree view of the industry
Range: the world counted in thousands of participants
You choose topics and meeting room
Unique topics, speakers, materials, recordings and access to the event's archive
At SECO/WARWCIK, stability and security are priorities, which allow us to develop despite changing conditions.
Therefore, 1$ of the registration fee will be transferred to a non-profit organization.
Access to 3 virtual meeting rooms
Certificate of participation
3 hours of online meeting
/

Mix themes, change rooms, create your own agenda
OPPORTUNITIES

FUTURE

TRENDS

---

1

Heat Treatment speech

2

expert lectures

3 D

printing
BLOCK 2
Daily Heat Treat Challenges
MAINTENANCE

SUPPORT

CHALLENGES

---

1

global specialist panel discussions

3

maintenance case studies

5

tips to improve your furnace lifetime
BLOCK 3
Secrets of Heat Treatment Technologies
TIPS & TRICKS

KNOWLEDGE & PRACTICES

QUESTIONS & DOUBTS

---

1

academic lecture

1

practices

4

technical case studies
Practical knowledge of troubleshooting in the event of a failure on the device
Knowledge of possible improvements on devices resulting from Industy 4.0
Understanding of devices for preventing failures
Experience with of modern diagnostic and reporting tools
Service department employees
Heat treatment furnace operators
Heat treatment furnace operators
Service department managers
Investment department directors
Operations & Plant managers
Heat treatment furnace operators
Maintenance department managers
Sponsorship Package BRONZE
OTHERS SPONSORSHIP PACKAGES

Sponsor's banner placed on the Organiser's website in the eSeminar tab + link to Sponsor's website (banner delivered by the Organiser)
149$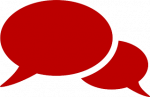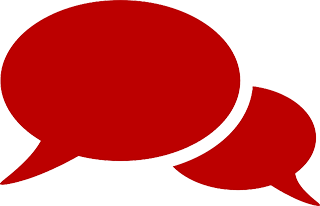 Karolina Muszyńska
Event coordinator
Mail: events@secowarwick.com
Mail: Karolina.Muszynska@secowarwick.com