Customer expects to improve quality and reduce lead times for critical components used in aircraft, defense and space applications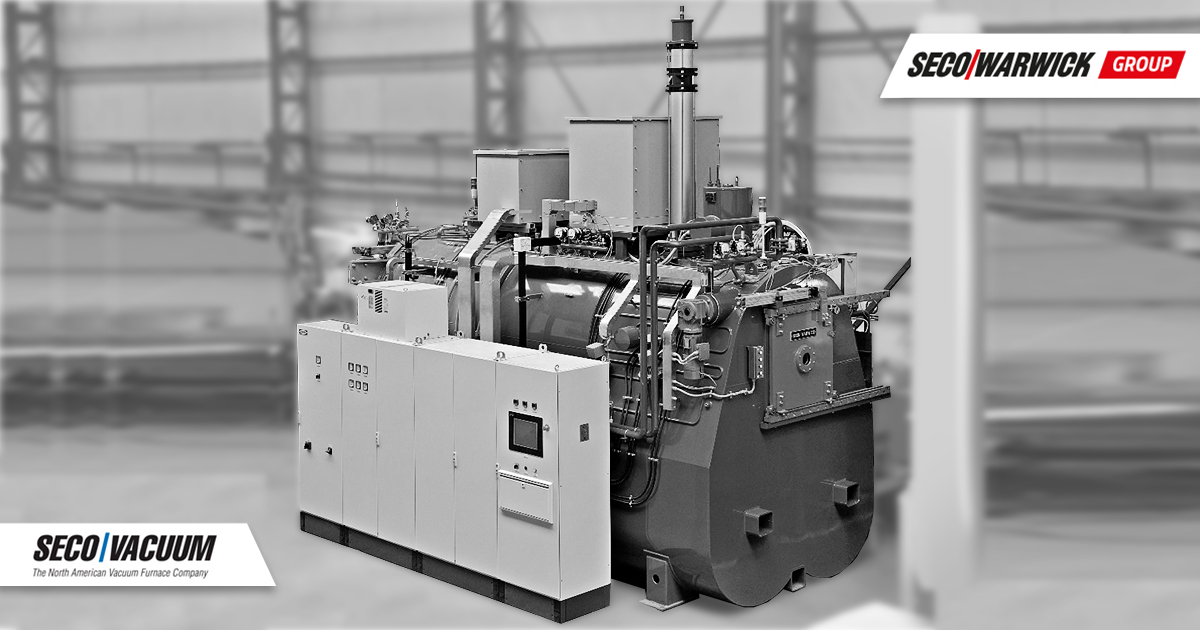 SECO/VACUUM Technologies (SVT), a SECO/WARWICK Group division, with its headquarters in Meadville, PA is privileged to be working with a prominent aerospace equipment manufacturer to bring their low pressure carburizing and hardening work in-house. SVT will be supplying its signature CaseMaster Evolution® (CMe) dual-chamber vacuum oil quench furnace to improve their lead times and quality objectives.
"We developed the CaseMaster Evolution® to help customers in the aerospace and other critical industries solve some of the more challenging issues with traditional integral quench furnaces, as well as to produce clean parts typical of vacuum furnaces, said Maciej Korecki, VP, Vacuum Heat Treatment Furnaces, SECO/WARWICK. "So, the CMe is a hybrid combining the best of both worlds, resulting in clean parts from a non-toxic work environment, providing greater repeatability of workloads, with no CO/CO2 emissions, exhaust hoods, or endothermic generators."
CaseMaster Evolution –  taking care of quality, economy and environment
The CaseMaster Evolution vacuum oil quench furnace is uniquely positioned to improve efficiency in many heat treatment operations by providing multi-chamber capabilities which include a sealed oil and gas quench chamber that opens new processing opportunities for heat treaters. The CMe utilizes one chamber for vacuum heat treatment and a second chamber for oil or gas quenching. In contrast to the company's current procedure – brining in vacuum LPC and hardening – the CMe's vacuum LPC heating and quench chambers produce uniform, bright and high-quality parts all while using very low consumption of processing media at high-speeds for an economical workflow.
CMe oil quench vacuum heat-treating furnaces have been installed in dozens of locations around the world for many years. Top global manufacturing companies requiring superior mechanical properties choose the CMe over conventional case hardening methods to improve production quality and capabilities, increase carburizing throughput, and reduce environmental impact.
Tags:
CMe
|
Quenching
|
vacuum furnace