SECO/WARWICK does not slow down. The company has just been awarded another prestigious trophy — an "Innovation Leader" award. This is the third distinction received this year by the heat treatment champion. And this year is very important since it marks the 30th anniversary of the Polish company and headquarters of the SECO/WARWICK Group, which was celebrated in June.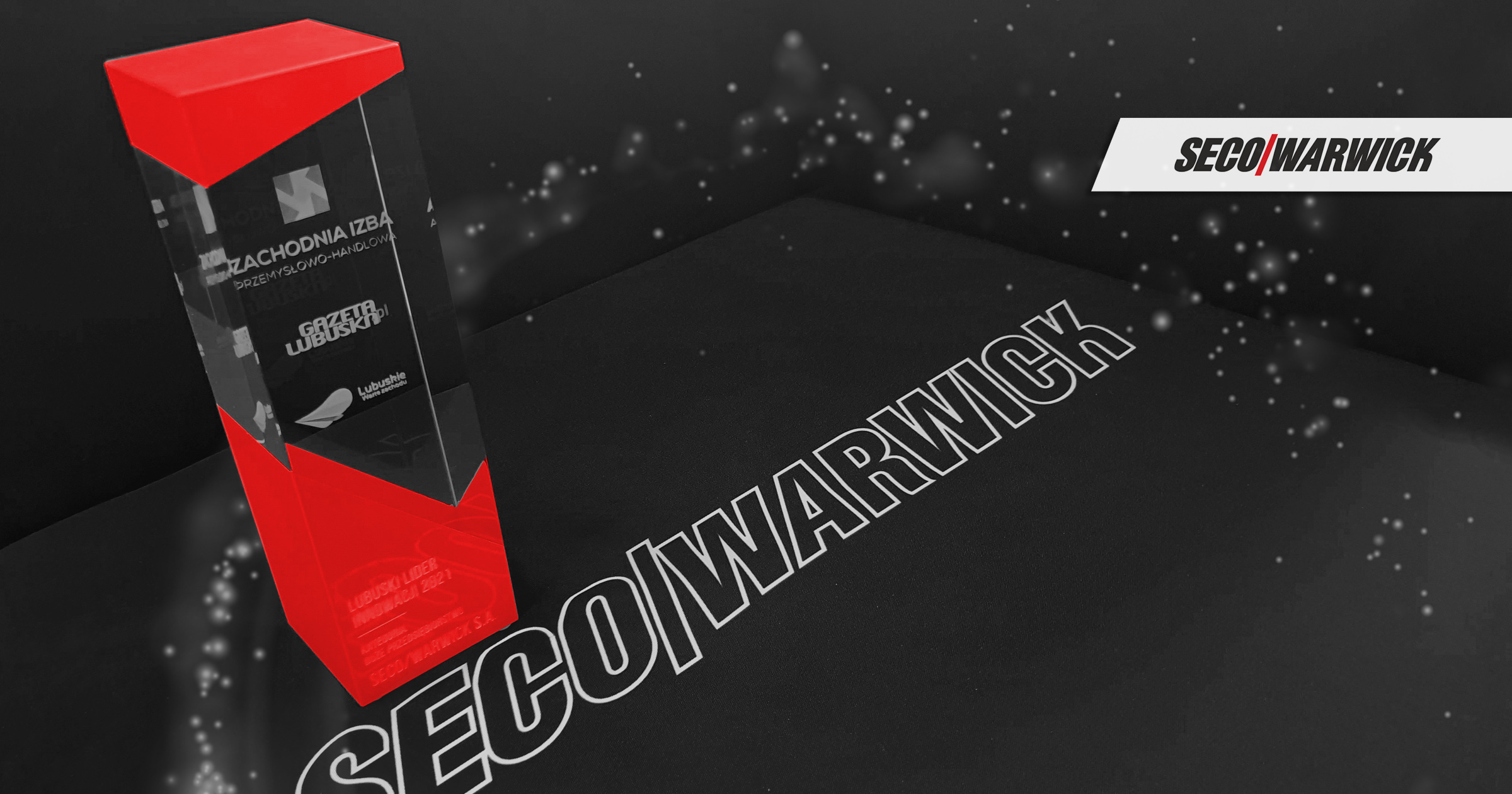 There can be no development without innovation
SECO/WARWICK, a company with a hundred years of history, is renowned for implementing innovative products that have revolutionized the metal heat treatment industry. The company holds over sixty patents, which allow it to propose breakthrough solutions to its worldwide customers. This is the fourth time that SECO/WARWICK has received the Innovation Leader award.
"We are enormously glad to receive this title yet again. It proves that innovation is not something you can focus on for a while. Innovation is a driving force, because we can't grow without it. We like the motto 'if there is a way to do something better, let's find it', thus the striving to perfection and willingness to provide world-class products, which is inscribed in the DNA of the SECO/WARWICK Group," commented Sławomir Woźniak, CEO, SECO/WARWICK Group.
"We are glad that others notice our innovativeness, that we can be an example and inspiration. To paraphrase the words of Henry Ford, businesses that grow by development and improvement do not die. But when a business ceases to be creative, when it believes it has reached perfection and needs to do nothing but selling — it is done," said Katarzyna Sawka, SECO/WARWICK Group Marketing VP.
The work of SECO/WARWICK has achieved results in numerous proprietary and prize-winning technologies that solve everyday issues of the heat treatment and metallurgy industries. But the company does not slow down and implements further revolutionary solutions each year. Its devices are delivered to the leading companies in the automotive, aviation, electronics, machinery and tool industries, and many others. When it comes to metal heat treatment and metallurgy, the company is a leader and frequently emphasizes that being a leader requires creating and implementing technologies that break with convention.
Tags:
innovation
|
technologies