As a global heat treatment expert, SECO/WARWICK constantly initiates and sets new service standards. The company's aftermarket group offers a vital key to efficient production processes that allows customers to experience significant savings.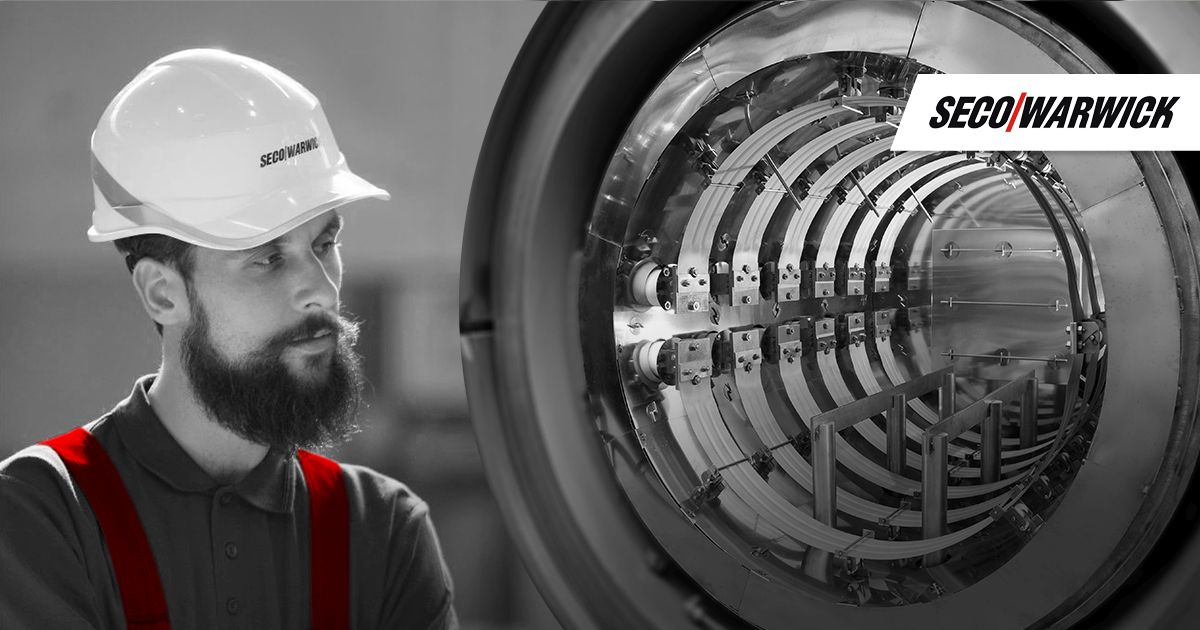 The Hot Zone, the heart of the furnace
The hot zone (also known as the heating chamber) plays a critical role in metal heat treatment. Its condition determines the overall performance, power consumption and temperature distribution of the furnace. And all those factors affect the final quality of treated parts. Therefore, the heating chamber is frequently considered the heart of the entire system. 
When the furnace's heating chamber is worn out, it must be replaced or repaired. Applying the company's slogan – INVENTION MEETS RELIABILITY – to this process, SECO/WARWICK offers hot zone replacements (using INVENTIVE techniques) rather than a costly new investment (restoring original RELIABILITY). "Once we become familiar with the partner and their applications, we can create tailor-made solutions to suit their needs and reliability," said Katarzyna Kowalska, Managing Director of SECO/WARWICK's Services.
Long-Lasting Partnership
A recent example describes a worldwide aviation engine and industrial gas turbine manufacturer, Motor Sich, who took advantage of the latest SECO/DEALS promotion to restore their heat treatment reliability. Two heating chambers are currently being replaced.
Motor Sich is a long-term customer of SECO/WARWICK furnaces and aftermarket services. As a Motor Sich's Representative said, 'We are always seeking the most reliable service, so there was really no question who should perform our hot zone retrofit. As a worldwide company requiring the highest possible production quality, we naturally chose SECO/WARWICK and SECO/DEALS offer for our hot zone replacements. Understanding the benefits of their furnace upgrade capabilities, we invested in an economical approach that allows us to maintain optimal product cleanliness while limiting heating power loss at the same time. And this is critical to our ongoing production success.'
SECO/WARWICK is able to replace any type of hot zone regardless of the original manufacturer. In this case, however, due to their established relationship, Motor Sich elected to upgrade both heating chambers with SECO/WARWICK replacements. Two types are available: molybdenum hot zones are effective, modern solutions for high-vacuum heat treatment, and graphite alternatives provide an efficient heat treatment process with more affordable service.
HOT "SECONOMY"
Being eco-friendly is a popular global trend, but SECO/WARWICK goes beyond simply caring about the environment to redefining the industry's eco-position. Its SECONOMY approach increases competitiveness and delivers improved efficiency and quality, while minimizing production bottlenecks – all of which generate savings. In this way, eco-friendliness and profitability go hand-in-hand. The hot zone upgrade is just one way SECO/WARWICK helps companies be good environmental stewards while also improving their bottom line.
A SECO/WARWICK heating chamber replacement means:
Efficient, trouble-free furnace operation
Improved temperature distribution
Increased process cleanliness
Reduced heating power loss
Better heating uniformity and safety
To take another step forward, it is worth to engage with SECO/WARWICK to conduct the hot zone replacements. As a result, SECONOMICAL services allowed the customer to achieve the best possible results, saving them time and money for the long haul.
Tags:
furnace service
|
heat treatment equipment modernization:
|
hot zone modernization
|
seco/deals
|
seconomy