The producers of construction materials need to ensure not only the highest product quality, but also the safety. Which, consequently, means the need to obtain the appropriate fire resistance certificates.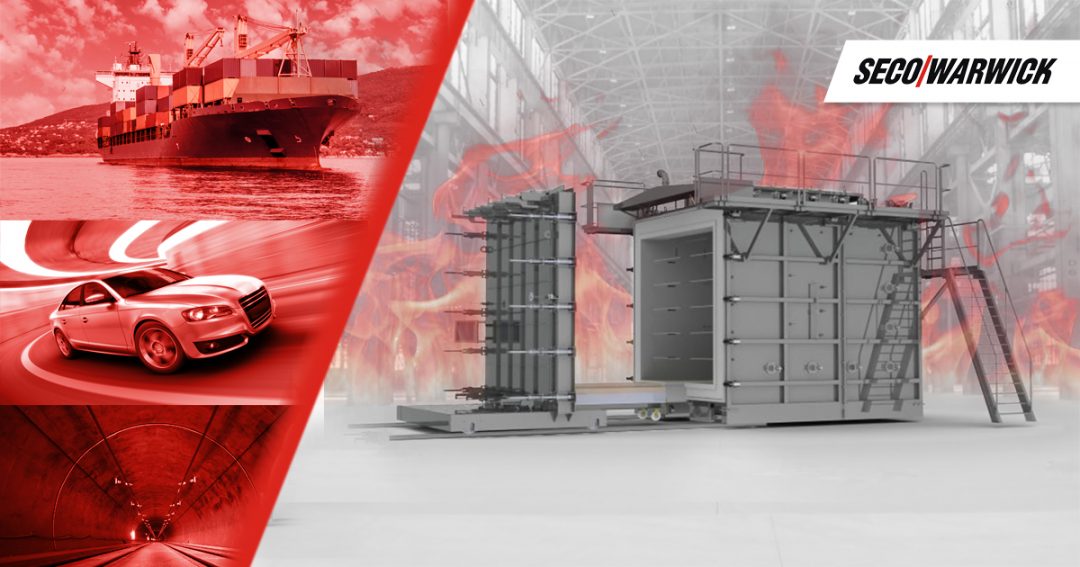 Therefore, investing in laboratory furnaces to conduct fire resistance tests is a natural step, just as it is natural to choose a global specialist in this field – SECO/WARWICK.
One of the companies that choose SECO/WARWICK's solution is KNAUF SAS, a French leader of the construction material industry. The Knauf's new furnace will allow testing of new products before they are put on sale. Thanks to the possibility to test many construction solutions, the French leader will guarantee its customers an optimum product with uncompromising quality, compliant with the strictest standards and regulations.
The delivered fire resistance test furnace is equipped with a cleaning of waste gases system, thanks to this it meets high requirements in the scope of environmental protection. The solution enables simulation of a controlled fire source and will be used for fire resistance testing of vertical and horizontal elements of building structures at the temperature up to 1150°C.
"We use extensive experience and modern technologies in the production of laboratory furnaces for fire resistance testing. It allows us to simplify the installation, which in turn reduces investment costs and reduces the consumption of process media. Technical solutions of SECO/WARWICK furnaces allow our partners to meet the strictest technical requirements, with modern technologies that give them a competitive advantage in the industry. The provided SECO/WARWICK's solution is another one that Knauf has in its technology park," said Jarosław Talerzak, Vice-president, Thermal Products Segment, SECO/WARWICK.
Fire test furnaces are also selected by German and Swedish producers
Roxtec, Swedish leader within sealing solutions for cable and pipe transits, also became interested in SECO/WARWICK's fire resistance test furnace for vertical and horizontal components of building structures. "We are currently providing complete sealing solutions for a wide range of applications in demanding industries, such as marine, infrastructure, manufacturing and power industries. Roxtec protective sealing can be found in strategic land, sea and underground facilities. SECO/WARWICK understands the demanding sectors since it has been delivering solutions for the key industries worldwide. Having vast experience, they know the requirements we are facing. Therefore, considering the reputation and competence of the company, SECO/WARWICK was the right choice for us," said Ulf Hildingsson, Manager Technical & Commercial Support, Roxtec.
svt Brandschutz Vertriebsgesellschaft GmbH International, a German supplier of fireproof materials and systems, is another company, which noticed the potential of SECO/WARWICK solutions.
"Statistically, fire breaks out in a residential building or on industrial premises somewhere in the world every minute. Solutions designed by our company effectively prevent a fire from spreading. For almost 50 years we have been operating in the preventative and passive fire protection industry, successfully implementing systems, which today are recognized worldwide. We believe that by starting cooperation with a renowned partner, such as SECO/WARWICK, we will provide our customers with the most optimum solutions of the highest quality," said Steffen Gerdau CEO, svt Holding.
See also:
https://www.secowarwick.com/en/news/fire-retardant-cape-modern-cities/