Tube Investments of India Ltd., one of the leading Indian tube manufacturers, strengthens its manufacturing base in South India with a new SECO/WARWICK roller hearth tube heat treatment furnace for bright annealing and normalizing.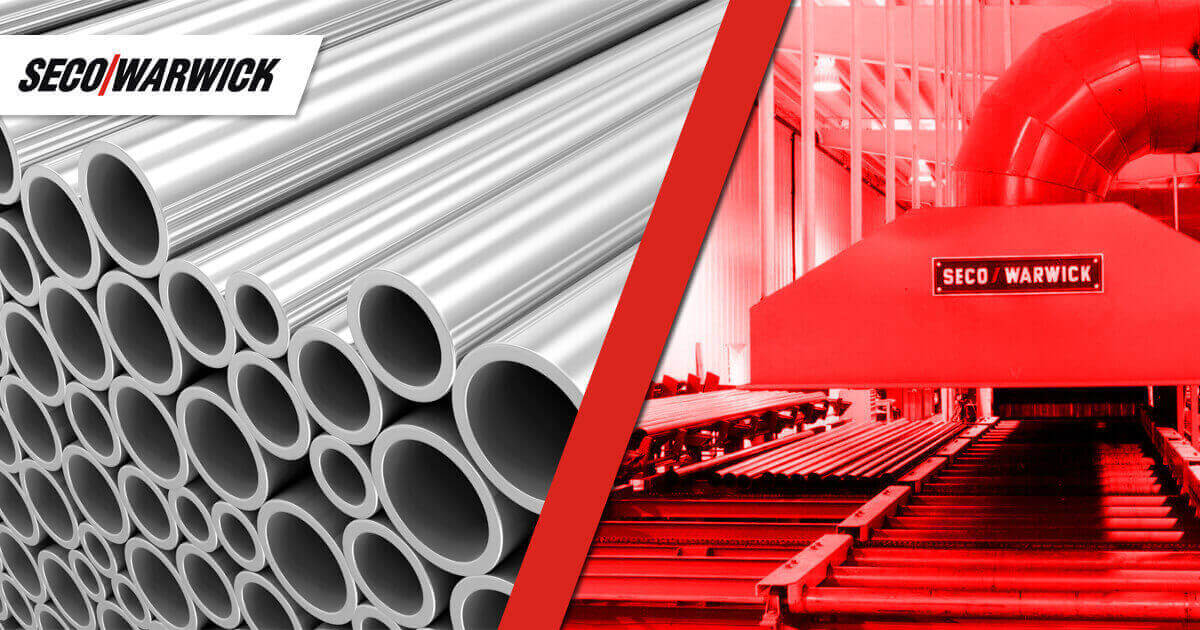 Delivering better quality faster
The SECO/WARWICK roller hearth furnace system solution, that has been successfully commissioned for Tube Investments of India Ltd., is custom designed for the heat treatment of carbon steel tubes (ERW and welded), cold drawn welded precision steel tubes, mother hollow tubes and as drawn tubes. It is equipped with single ended self-recuperative radiant tube burners, automatic ignition system, flame monitoring system. The furnace operation is controlled by PLC based control panel, which ensures auto control and close monitoring of system parameters which in turn assures better quality of processed materials. Unique furnace design and temperature control systems results in fast heating rates with close temperature uniformity within load.
The companies' close cooperation and dialogue on the development of new solutions strengthens Tube Investments market position – with technology designed by SECO/WARWICK, Indian tube manufacturer will offer its customers faster delivery with better quality.
Understanding market needs
With over 3 decades of designing and building multiple continuous furnaces and production lines for heat treatment of tubes for ferrous, stainless steel and alloy materials, SECO/WARWICK's become the technology provider of choice for manufactures in India, as it continuously invests in newer, more innovative, and green solutions for furnaces and services.
Last year, in India, SECO/WARWICK commissioned a 3.96 ton per hour capacity Walking Beam Furnace at NHK Springs India Ltd.. The company's Controlled Atmosphere Brazing (CAB) technology also increased production capacity of the leading Indian manufacturer and supplier of OE for commercial vehicles, passenger vehicles and industrial products, Banco Products (I) LTD.
To see more news visit SECO/WARWICK website.