On 6 December, near the entrance to a local school in Świebodzin, the town where SECO/WARWICK is based, a SECO/HEART was placed: a heart-shaped metal container for collecting bottle caps.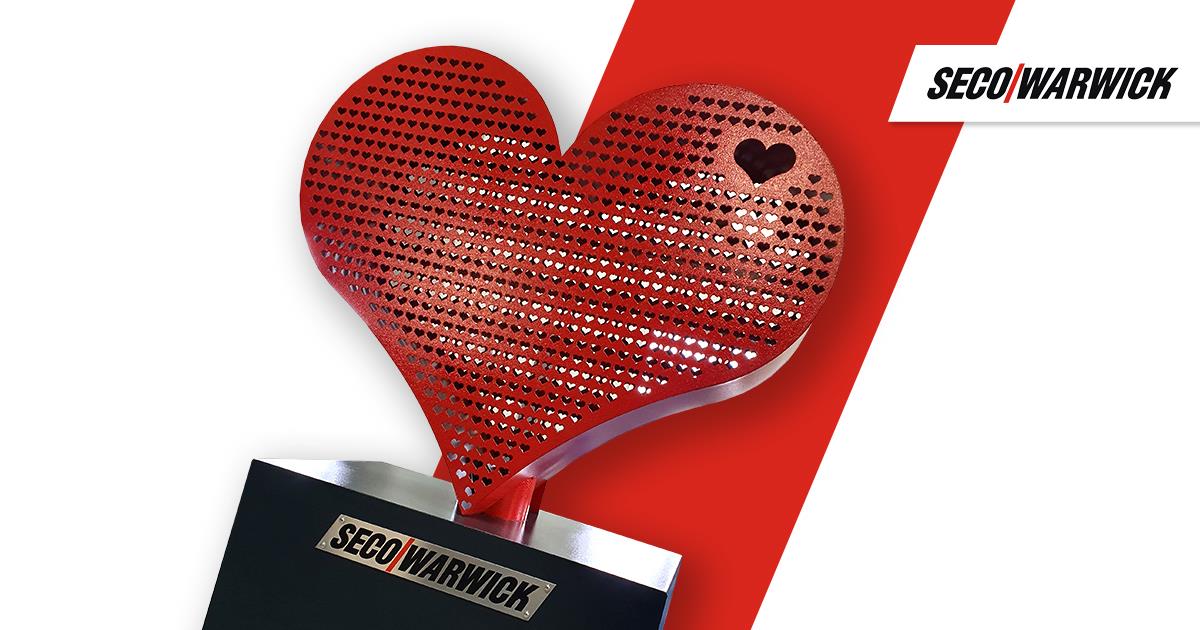 This unconventional receptacle, designed and manufactured by SECO/WARWICK engineers, was placed there for a very good reason. The school is attended by over 600 pupils and employs over 90 teachers and other staff. It is the perfect spot in this town of over 20,000 inhabitants.
SECO/WARWICK –  always ready and eager to help
"SECO/WARWICK has long been involved in many different social, charitable and environmental activities. This is where our idea for the heart-shaped container for caps was born. It combines several principles that are important to us: developing an environmental conscience and awareness in children, helping the local community, strengthening relations between our in-house teams, and supporting charity," says Katarzyna Sawka, Global Marketing Director for the SECO/WARWICK Group.
SECO/WARWICK has a heart, and now it has one made out of metal, too, for collecting bottle tops. "This gift of a heart, from SECO/WARWICK's engineers, has been constructed in such a way so as to enable both children and adults to use it, and to facilitate its emptying," comments Jacek Trzpil, Deputy Team Leader of Operations at SECO/WARWICK and one of the creators of the container.
One cap, many stories – ECO/SECO
Every day, plastic caps are discarded at home, at work, and on walks. We use plastic caps to seal bottles, jars and various other containers, but once we no longer need them, we simply throw them away. Yet they can still be of use, as they are made of polyethylene, an easily recyclable material. Caps that get collected are sent to a collection center and processed into polyethylene pellets, which are recycled to make new bottle caps, PVC pipes and even computer case panels. Moreover, the money received from the collection centers is donated to charity: either to help a person in need via a foundation, or to purchase of a wheelchair. Previously, caps were collected in unwieldy cardboard boxes, bags, or containers. The heart, financed by SECO/WARWICK, has solved this problem; thanks to it there is now a place dedicated to charitable initiatives that collect bottle caps.
Let the SECO/HEART fill with caps, and the hearts of people – with good deeds!
Tags:
CSR
|
ECO/SECO