SECO/WARWICK will be presenting their most innovative heat processing solutions at Heat Treatment 2016, the only exhibition of thermal equipment and technologies in Russia that will be held between 13 – 15 September 2016 at the Expocentre Fairgrounds in Moscow.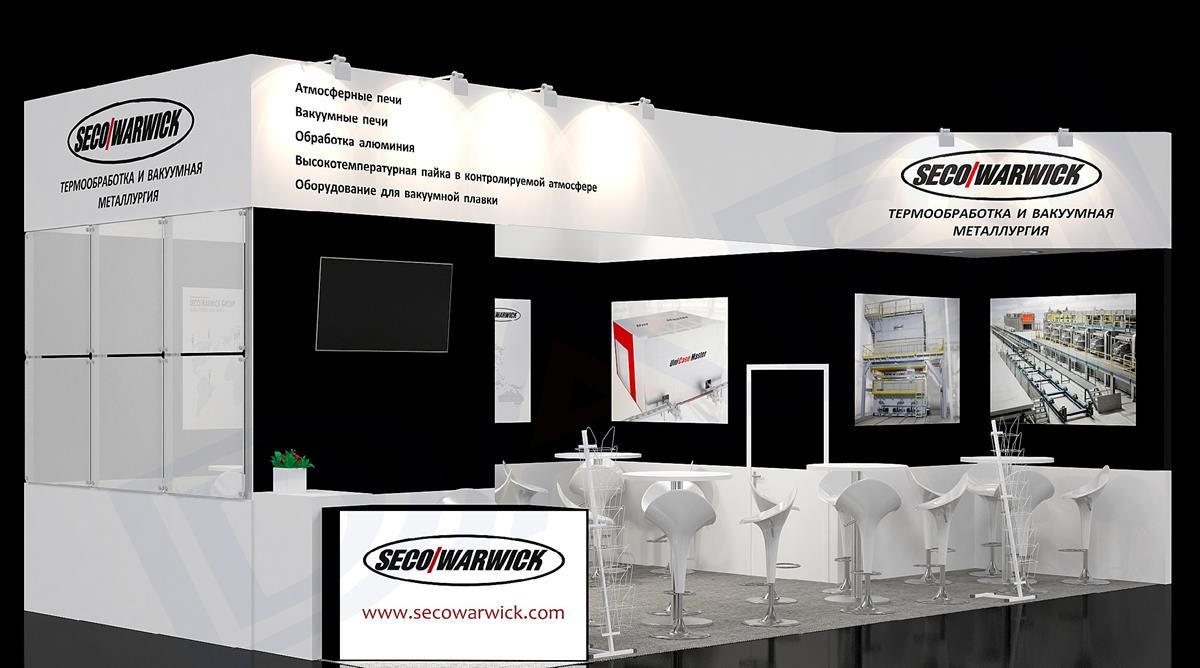 SECO/WARWICK is the leading customer-oriented provider of complete heat processing solutions. During this year's Heat Treatment Exhibition in Russia, SECO/WARWICK will feature ZeroFlow®, VertiQuench® and Vortex, solutions that currently represent the world's highest level in terms of services and implementation of heat treatment processes, as well as the quality of processed products.
ZeroFlow® Single – Component Atmosphere Nitriding
SECO/WARWICK will present innovations in nitriding, the ZeroFlow method, a revolutionary solution that was developed in collaboration with Professor Leszek Małdziński from the Institute of Work Machines and Vehicles of the Technical University in Poznań.
The ZeroFlow® method, developed by SECO/WARWICK, is based upon performing the nitriding process with use of only a single-component atmosphere – raw ammonia (NH3). The adjustment of nitriding atmosphere chemical composition, and therefore the control of nitriding potential Np, is performed only by temporary stop and reactivation of NH feeding into the furnace. The amount of NH3 fed into the retort is adjusted and controlled with use of a gas analyzer (NH3 or H2). Experimental research has shown that the ZeroFlow® method is characterized by much lower consumption and emission of gases, requires a simpler control system and allows for forming the layer phase structure with the same precision as in processes with double-component atmospheres.
More details: https://www.secowarwick.com/wp-content/uploads/assets/Documents/Brochures/ATM-Zero-Flow6.pdf
VertiQuench® Solution Heat Treatment Furnaces & Ageing Systems
VertiQuench Drop Bottom Solution Heat Treat is an affordable solution for demanding aerospace applications. This innovative, AMS2750 compliant technology enables very fast and full load immersion even up to 5 seconds. Its proprietary and proven airflow innovations result is extremely tight temperature uniformity, low utilities consumption and a compact design, which enables line expansion.
More details:
https://www.secowarwick.com/en/news-events-and-information/news/show/vertiquench/
Vortex – SECO/WARWICK Patented Technology That Produces Superior Aluminum Coil Metallurgy While Reducing Cycle Times up to 20-30%
Company's patented Vortex nozzle technology ensures unparalleled coil surface temperature uniformity and with proprietary jet flow technology shortens cycle time up to 30%. These energy efficient furnaces perform at a +/- 3 deg. C uniformity, reducing heat-up time without overheating the coil edges.
More details: https://www.secowarwick.com/en/tech-spotlights-/aluminum-vortex-jet-heating/
Visit SECO/WARWICK at the D01 stand and learn how SECO/WARWICK enables their clients to increase their profit margins with advanced technological processes.
During the HT 2016 exhibition in Moscow, SECO/WARWICK experts in heat treatment solutions will be sharing their in-depth industry and domain expertise in the area of advanced solutions for the defense industry and experience in the Russian market:
14.09.2016, 12:35 – 13:50: SECO/WARWICK's experience on the Russian Market. Service program for our customers.
14.09.2016, 14:55 – 15:10: SECO/WARWICK solutions for the defense industry
Meet us at the HT2016 Exhibition
13 – 15 September 2016,
Expocentre Fairgrounds, Halls 1 & 2, Pavilion 7, Stand D01
Moscow, Russia