SECO/VACUUM, a SECO/WARWICK Group company, inks order for a high-volume nitrocarburizing line serving a major carmaker via a tier-one supplier.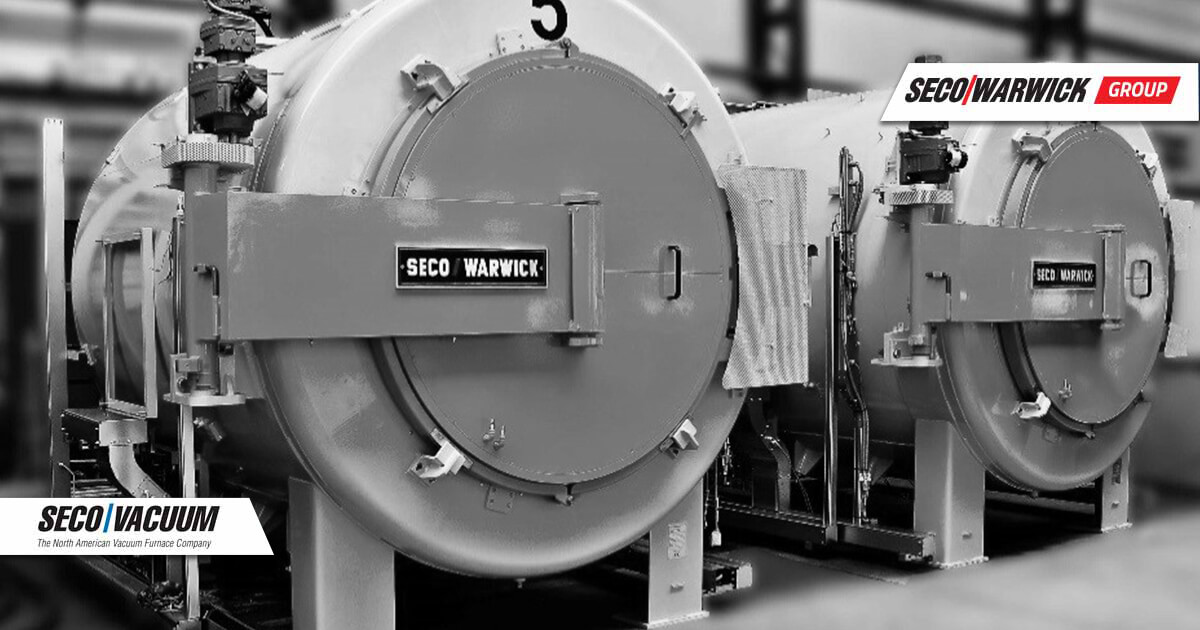 The horizontal retort furnace is well known for its precision nitriding capability and productivity. The furnaces will allow the customer to produce, in North America, a significant number of parts used by automotive suppliers, and will be integral to a larger investment in the firm's component manufacturing operations. In addition to ferritic nitrocarburizing, the furnaces can also provide clean, stress relief processing.
Batch processing (FNC, nitriding, carburizing) offers end users processing of a large number of parts with a variety of furnace size options.
Lower operating costs, attractive return-on-investment (ROI), precise control of case depth, and high-volume processing are trademarks of SECO/WARWICK Group furnaces and automated handling systems."
Ferritic nitrocarburizing (FNC) is a form of gas nitriding and SECO/VACUUM offers many standard sizes and options suitable for both small commercial heat treaters as well as large automotive suppliers," said Piotr Zawistowski, Managing Director of SECO/VACUUM Technologies.
FNC is gaining much popularity due to the resulting wear and anti-corrosion properties offered, including coupling with post-process high temperature oxidation.
Transportation components producers select state-of-the-art technology giving a unique edge
In the production of atmosphere heat treatment solutions, SECO/WARWICK Group uses their extended experience and state-of-the-art technology to simplify installations, reduce investment costs, and reduce process utilities consumption.
These benefits were the reason why another American producer of various transportation components chose to buy a new precision gas nitriding furnace with ZeroFlow® from SECO/WARWICK Group. The furnace allows the company to offer engineered steel surfaces that exceed, in many cases, its competitors' product performance, giving it a heat treating edge that few of its competitors can replicate.
See more equipment styles best suited for nitriding and nitrocarburizing.
Tags:
atmosphere furnace
|
FNC
|
nitriding
|
ZeroFlow