Automotive manufacturers have joined other industries facing the dual challenges of compressed time to market and compliance with strict industry standards in exploring new strategies for achieving their goals.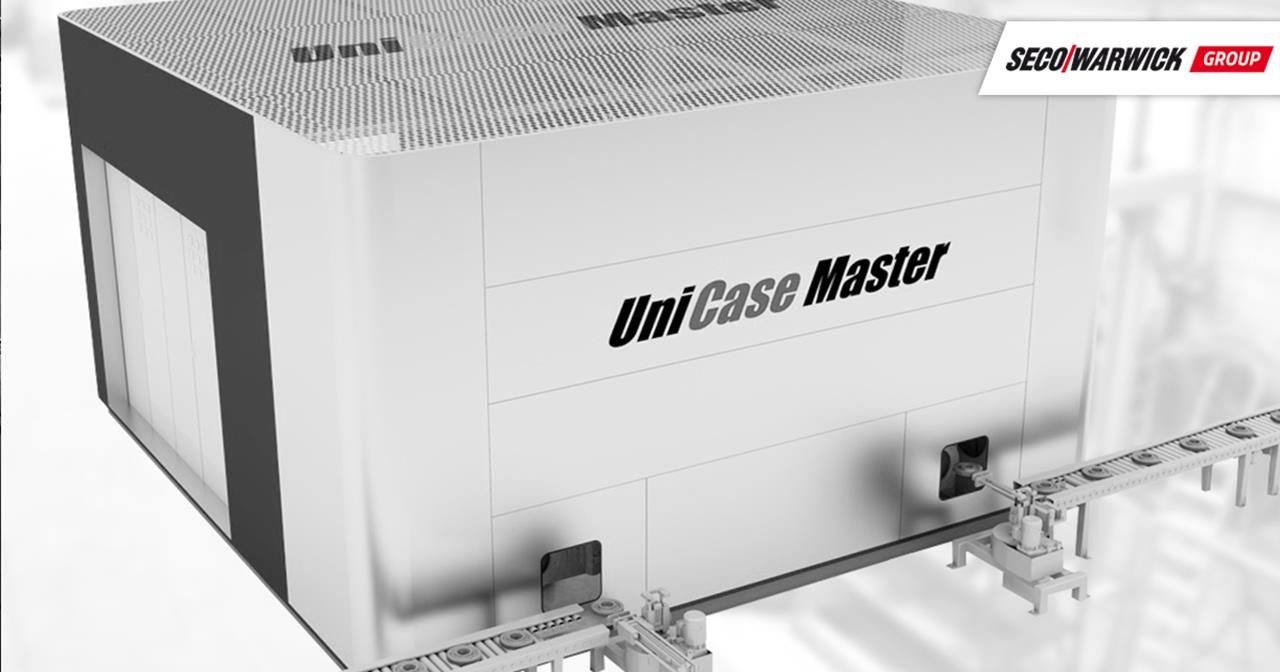 The Industry 4.0 approach to modern manufacturing addresses these challenges using automation and technologies that produce high quality products with repeatable results while reducing operating costs by eliminating waste and cycle time with a focus on quality. By approaching old problems with new thinking, SECO/WARWICK's new technology for high volume production of case hardened parts (UniCase Master ®) is helping progressive companies save billions in operating costs.
The problem with traditional heat treatment
In traditional heat treatment, distortion of components post-treatment is the historic problem that generates additional costs due to rejected parts and additional machining to correct these problems. SECO/WARWICK, winner of Intelligent Development Award, has developed an innovative UniCase Master® system, which can replace outdated heat treatment methods by utilizing a fully automated system that revolutionized how gearbox components are loaded and quenched using the single-flow case hardening system.
The system, simply defined, continuously loads parts that individually enter the heat treatment process, and when complete, enter 4D quench for precision cooling that is key to eliminating component distortion. The transfer systems in and out of the furnace are designed to maintain the integrity and surface quality of each component, even at high volumes.
Departure from convention
"When we initially approached the problem of part distortion in the production of gearboxes, we realized that the conventional methods of material handling and quenching actually caused the majority of distortion problems," according to Maciej Korecki, VP, Vacuum Heat Treatment Furnaces, SECO/WARWICK. "This research led us to depart from convention and reimagine the entire heat treatment process from an entirely new perspective. It was this idea, previously thought impractical, of a single flow vs. a mass flow in high volume operations where we found the key to solving the problem. Coupled with full automation and a precision heating and cooling control system, we created a practical approach that can be applied in every industry that is focused on superior quality and profitable operation."
The fully automated UniCase Master system offers users a system technology that achieves repeatable results for high volume heat treatment, eliminating human interventions throughout the process. A sophisticated control system proven throughout thousands of installations controls all options within the system complete with pre-programmed cycles for the SECO/WARWICK signature technologies including FineCarb® vacuum carburizing and tempering and isothermal quenching. SECO/WARWICK provides a comprehensive technical service package offering, SECO/PREDICTIVE, an advanced control option that can detect potential failures before they occur.
The UniCase Master is a new approach
It reduces the distortion of gears in continuous production that challenges conventional case hardening methods with a single flow, precision case hardening system for high volume manufacturing.
Learn more about the process by viewing this video interview with SECO/WARWICK VP, Vacuum Heat Treatment Furnaces, Maciej Korecki, or, if you are attending the upcoming Thermprocess in Dusseldorf, visit SECO/WARWICK booth 9C26 and talk to experts.
Join the presentation of Maciej Korecki, Vice President Business Segment Vacuum Heat Treatment Furnaces at SECO/WARWICK S.A, who will discuss "Single piece nitrogen quenching instead of press hardening" at Thermprocess Symposium at 10:30 on June 27th.