SECO/WARWICK will feature in two new product technologies at this year's 2019 Thermprocess exhibition: UCM® 4D Quench® and the Super IQ®.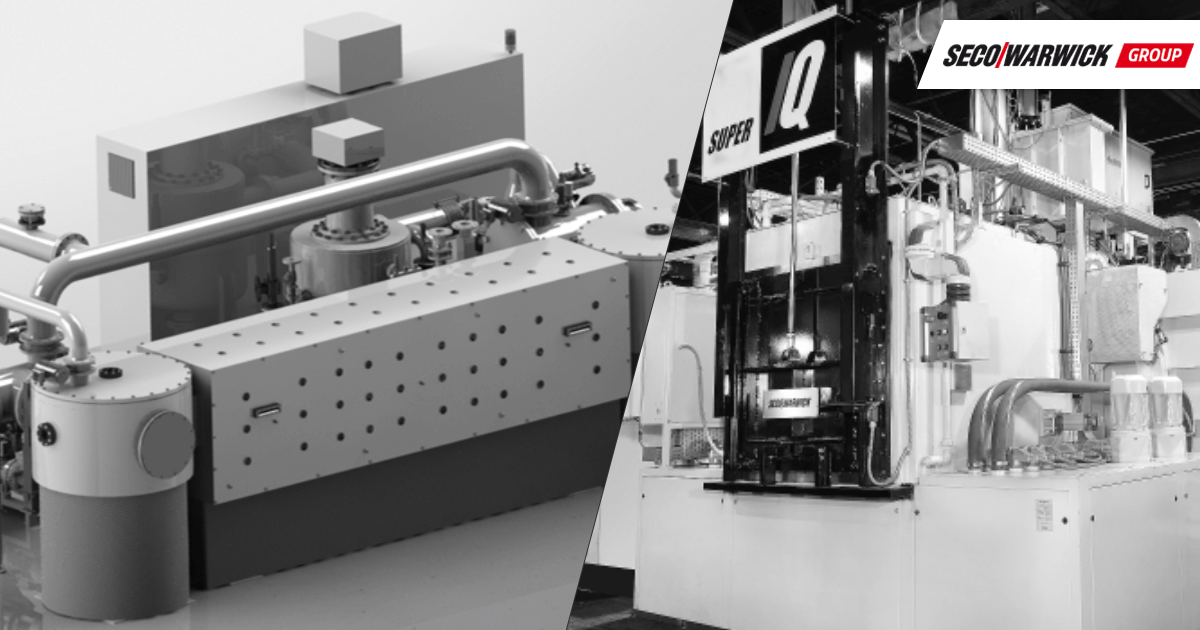 Each will solve everyday heat treat problems with solutions that will improve quality.
"Our goal to continuously solve problems for customers led us to investigate enhancements to perfect the equipment operation in order to expand the applications and continue to deliver premium products that bring the total value to our customers. Thanks to this approach, today we present the 4D Quench® and Super IQ® which deal with everyday heat treat problems," said Sławomir Woźniak, SECO/WARWICK Group CEO.
4D Quench

®

vs. press quenching technology
What is 4D quenching? UCM® 4D Quench® is a modern alternative to press hardening. This a vacuum heat treatment system solution for individual hardening with distortion control and reduction. The SECO/WARWICK 4D Quench® enables customers to replace oil quenching with an environmentally friendly, cost-effective nitrogen quenching technology. The 4D Quench® provides a solution that eliminates the need for press quenching systems and the problems associated with their operation.
UCM 4D Quench solves these process and product problems:
Parts processed in a press quench require a finishing treatment to remove the oxidized layer, this step is eliminated when using the 4D system.

Using a system equipped with a 4D Quench®, the parts travel within an enclosed vacuum-tight chamber instead of a traditional system where parts are removed by hand or robot from a furnace, then re-loaded into the press quench, resulting in parts with poor surface quality.
Saves money by eliminating the need for heat treatment fixtures and material logistics.

Eliminates oil and oil vapor contamination, ensuring personnel safety and environmental impact in addition to eliminating washers and chemicals.
UCM – 4D Quench® is dedicated to those who want to significantly increase production quality and economy of mechanical transmission components.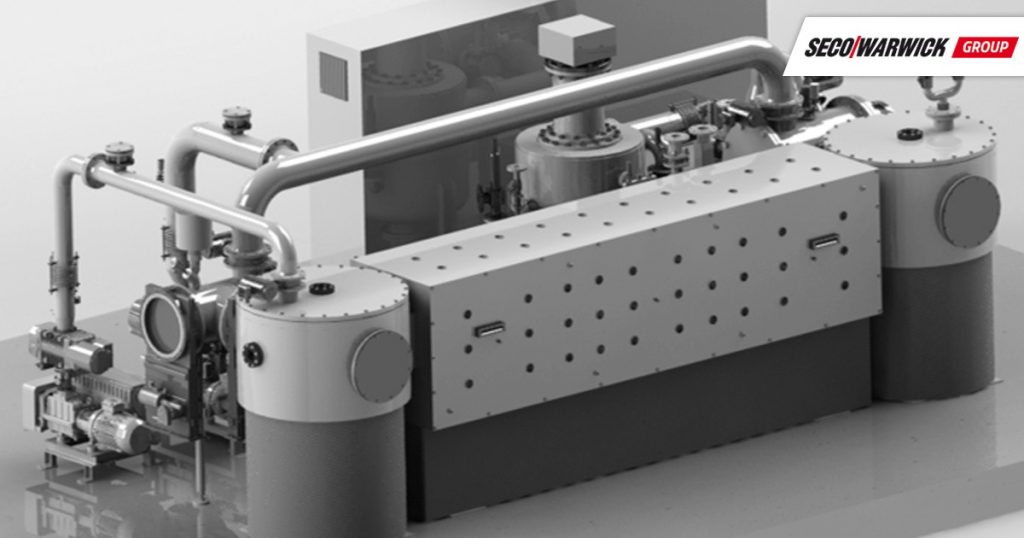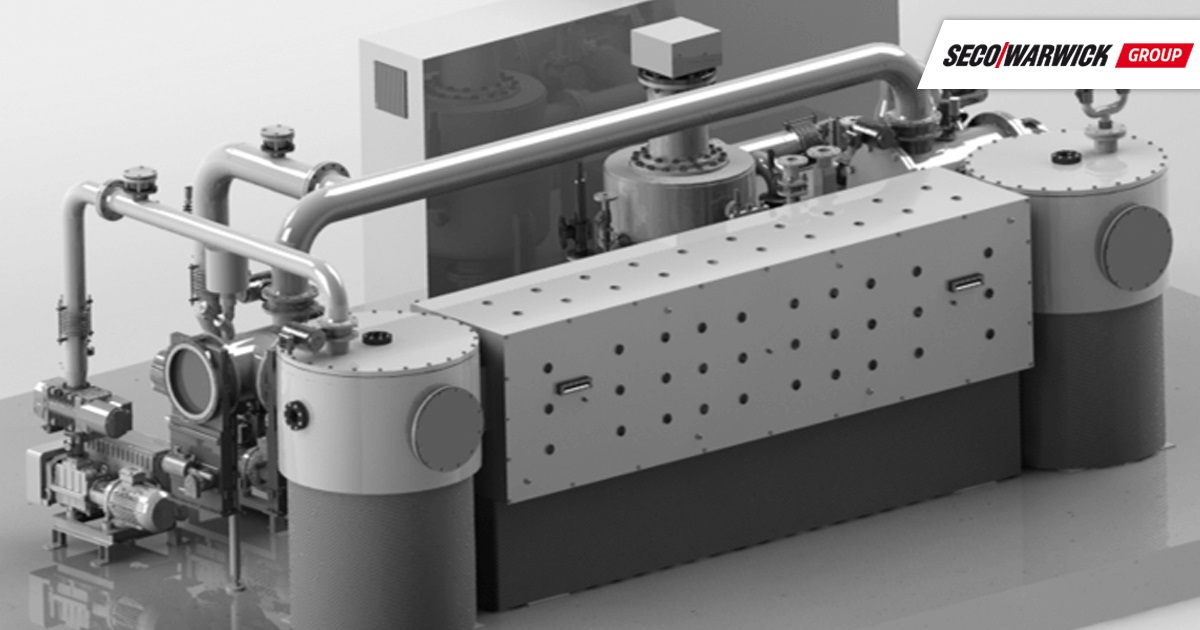 How does it work?
The 4D Quench system utilizes a proprietary arrangement of cooling nozzles that surround the part and ensures a uniform flow of cooling gas from all sides; top, bottom, and side – "3D" cooling. To complete the process, a table spins the part (+"1D"), further enhancing quench uniformity.
SECO/WARWICK refers to the spinning motion as the fourth dimension, allowing the system to "4D" quench parts for the best possible uniformity. The cooling nozzles pattern can be adequately adjusted to fit the particular parts size and shape. The entire nitrogen cooling system provides powerful and uniform quenching which results in perfect repeatability and significant reduction of distortion and finally its control. Neither oil nor helium is required.
Super IQ – carburizing cost reduction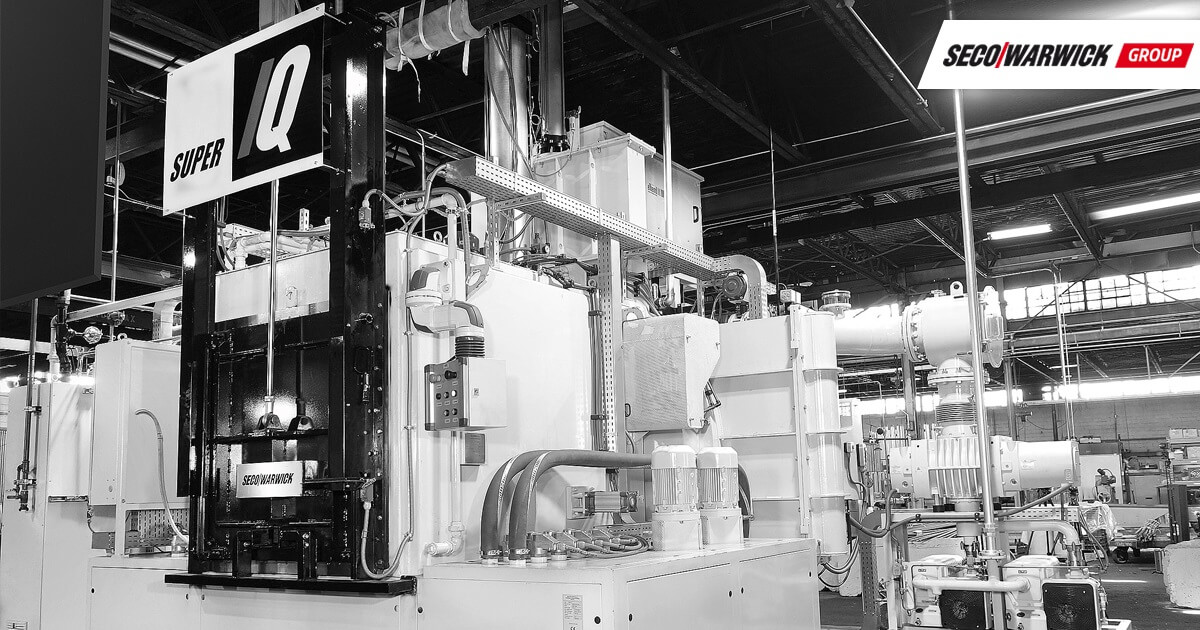 The Super IQ (integral or sealed quench furnace) allows to reduce the costs of carburizing. This solution offers all the benefits of low pressure carburizing with none of the added costs. The system combines clean processing with the exceptional performance of oil quenching in the industry's most innovative integral quench furnace design in decades. With a Super IQ, users get super clean parts while still getting the benefit of a simple atmosphere oil quench. 
The Super IQ furnace is a hybrid system combining the attributes of a conventional and vacuum furnace in one, primarily designed for carburizing processes at elevated temperatures and hardening. The furnace features a traditional vestibule with automatic loading and oil quench, plus, plus a vacuum-tight heating chamber and an oil quench. The furnace is designed so that it can be seamlessly integrated into an existing line of conventional furnaces without interfering with the transport system.
SECO/WARWICK is a technology leader in innovative heat treatment furnaces. Expertise includes end-to-end solutions in vacuum heat treatment, atmosphere, and aluminum thermal processing, controlled atmosphere brazing of aluminum heat exchangers and vacuum metallurgy. The company provides standard or customized state-of-the-art heat processing equipment and technologies to leading companies in the following industries: automotive, aerospace, electronics, tooling, medical, recycling, energy including nuclear, wind, oil, gas, and solar and production of steel, titanium, and aluminum.
Tags:
Super IQ
|
UCM 4D Quench