A leader in the "Tool & Dies" segment — voestalpine High Performance Metals Polska, placed an order for a retort tempering furnace with vacuum purging.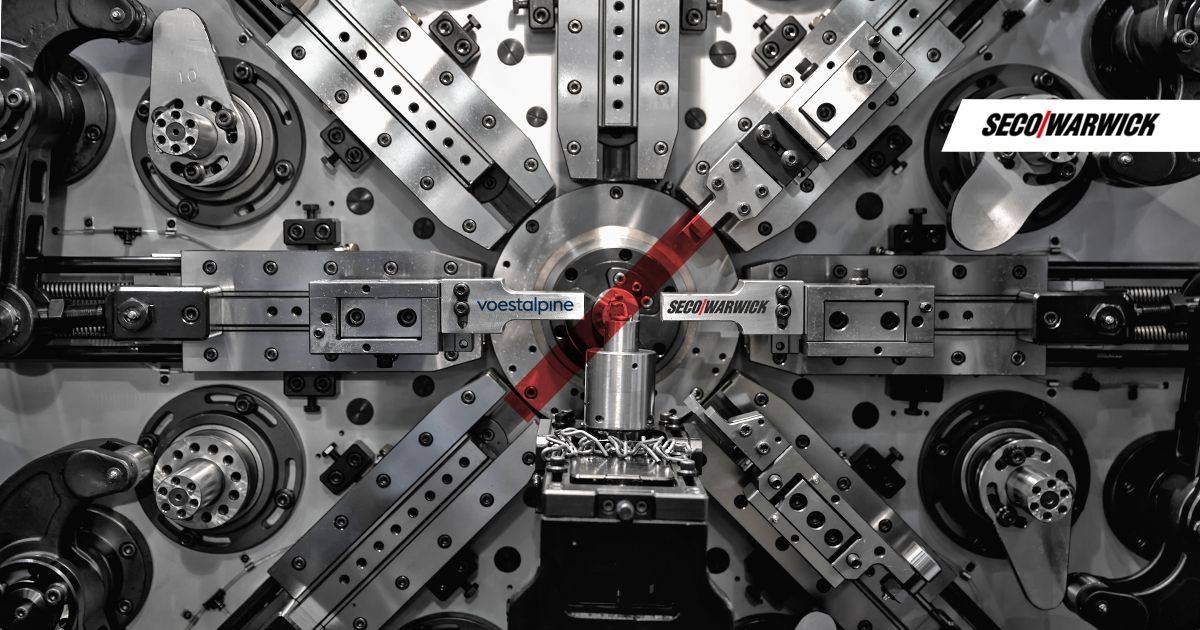 The SECO/WARWICK furnace will be used for tempering tool steel after the gas quenching process. This is the first sign of cooperation between the companies after the global-pandemic-caused crisis.
The new contract is the result of long-term cooperation between SECO/WARWICK and voestalpine High Performance Metals Polska Sp. z o.o. (formerly Bohler Uddeholm Polska). A retort tempering furnace with vacuum purging will complete the production line installed in Łomianki near Warsaw. The facility is currently operating the equipment delivered previously, including a hardening furnace and a tempering furnace. Another SECO/WARWICK furnace will significantly increase the capacity of the hardening plant.
Many years of cooperation with SECO/WARWICK
"I think it won't sound too immodest if I say that the majority of customers come back to us after a completed contract and purchase other equipment. Voestalpine High Performance Metals Polska is a partner whom we've known for many years. We know their needs, we are able to provide advice and most importantly, customize the equipment to their specific needs. Our relationship is not just superficial — we learn from each other, and thus we know the challenges they face in their day-to-day production. This contract could have been executed earlier, but the global pandemic had postponed the plans. I truly believe that this will not be our last job for the voestalpine Group companies" — said Maciej Korecki, VP, Vacuum Business Segment, SECO/WARWICK Group.
Vacuum solutions for the Tool & Die industry
SECO/WARWICK vacuum segment products are frequently selected by the tool and die industry. Vacuum furnaces are perfect for hardening and tempering. They are characterized by the high quality of processed parts, much lower number of hardening deformations and the absence of batch oxidation which directly translates into significant money savings. The furnace ordered by voestalpine High Performance Metals Polska Sp. z o. o. will provide the company with an unquestionable competitive advantage.
"Our main goal was to increase the capacity. Our machinery park has already included a SECO/WARWICK tempering furnace, which has proved itself perfectly. It is worth noting that despite being less demanding, the tempering process usually takes more time than the hardening process. Therefore, in order to be able to make full use of the hardening furnace, for tooling steel we needed two tempering furnaces. Now we will be able to make production more dynamic and conquer new markets," summarized Cezary Żurada, President of the Management Board of voestalpine High Performance Metals Polska.
The combination of a SECO/WARWICK hardening furnace and two tempering furnaces will ensure quick, repeatable and failure-safe production.
Steel manufacturers need reliable furnaces
There are no longer any signs of last year's disruptions on the global steel market, and partial production holds. Global market leaders not only restored the pre-pandemic production output, but even increased it. The market demand is huge. According to the Steel price index of Polska Unia Dystrybutorów Stali (Polish Union of Steel Distributors), average increases of metal sheet prices reached 100% y/y, and more than 40% when it comes to long products. This causes the steel companies listed on European stock exchanges to triumph. Metal heat treatment equipment by SECO/WARWICK is operated by many leaders of this industry. Reliability, perfect after-sales care and an unmatched ability to customize the product to specific requirements make SECO/WARWICK stand out. It could be assumed that the demand for steel and furnaces intended for its thermoprocessing will grow as part of the recovery of the global economy. According to the data from the WorldSteel Association, in the 1st quarter this year, 37.8M tons of steel were produced in the EU, that is 3.1% more than the year before. China, the largest market player, has seen a significantly larger bounce with a 16% production increase to 271M tons. According to WorldSteel estimates, the global demand for steel will increase during 2021 by 5.8% to 1.87B tons. In turn, in 2022, the demand is expected to grow by 2.7% to 1.92B tons.
Tags:
retort tempering furnace
|
retort tempering furnace with vacuum purging
|
SECO/WARWICK
|
VTR