SECO/VACUUM, a SECO/WARWICK Group company, gave themselves a birthday present and moved its office and shop to a new space. After the 5th year in the North American market, it was time for the move.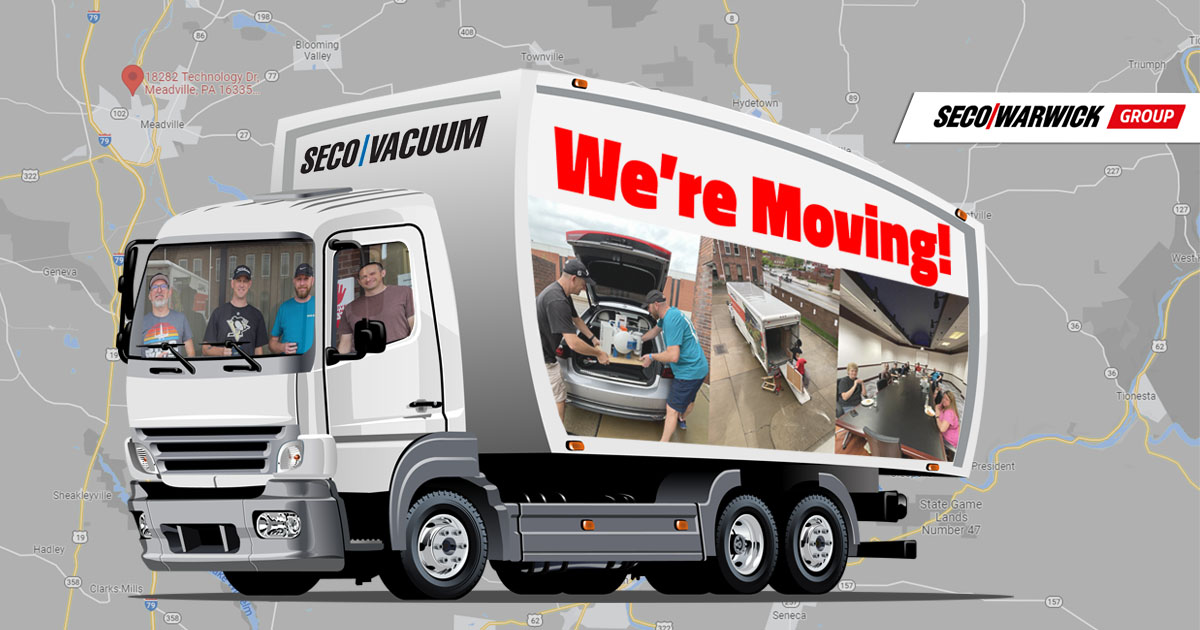 The new location stays at the Group's birth city – Meadville, PA, but the place is different. At a nearby business park in Meadville, PA, SECO/VACUUM will open a new chapter in the company's history.
The move was necessitated due to continuing new business growth, a requirement to accommodate additional engineering and production staff, and the need to enhance manufacturing capacity to meet customers' aftermarket support and service demands.
Increasing its office and shop floor space
"Our team needed a new home to manage our expansion efficiently. Our prior space served us well for the past couple of years, but to accommodate new employees and increasing customer demands, it was time to move on. Our new offices are much more conducive to teamwork, while affording us generous meeting room space for customer collaboration. The new shop area will not only help us grow our manufacturing capabilities, but it will also increase our parts and service support and provide a research and development facility to test new technologies,"- said Peter Zawistowski, SECO/VACUUM's Managing Director.
Facts: office space increased by 50% and shop floor space by nearly 300%.
"SECO/VACUUM's move to larger administration and manufacturing facilities certainly validates our commitment to the North American region as a primary marketplace for SECO/WARWICK's proven technologies. We look forward to continuing customer acceptance and growth in the region,"- added Sławomir Woźniak, CEO of SECO/WARWICK Group.
The future of heat treatment looks very bright
2022 marks the 5th anniversary of the SECO/VACUUM brand. In the most recent full year of financial reporting ended December 31, 2021, the company wrote orders for 40% of SECO/WARWICK Group's total international vacuum furnace business. The company's portfolio of customers continues to grow in the first half of 2022 for both new equipment as well as support for its installed base. It is clear from these trends that SECO/VACUUM's brand and reputation are making a significant impact on the North American heat-treating marketplace.
SECO/VACUUM offers more performance value than any other furnace manufacturer, with all-vacuum technologies that are engineered to run clean and cool, operate more efficiently than legacy furnaces, produce cleaner parts, and reduce environmental impact by eliminating toxic emissions.
Tags:
heat treatment
|
location
|
SECO/VACUUM
|
SECO/WARWICK