SECO/VACUUM Technologies (SVT), a SECO/WARWICK Group company begins 2020 with sales of 4 Vector® vacuum furnaces in the first two months of the year.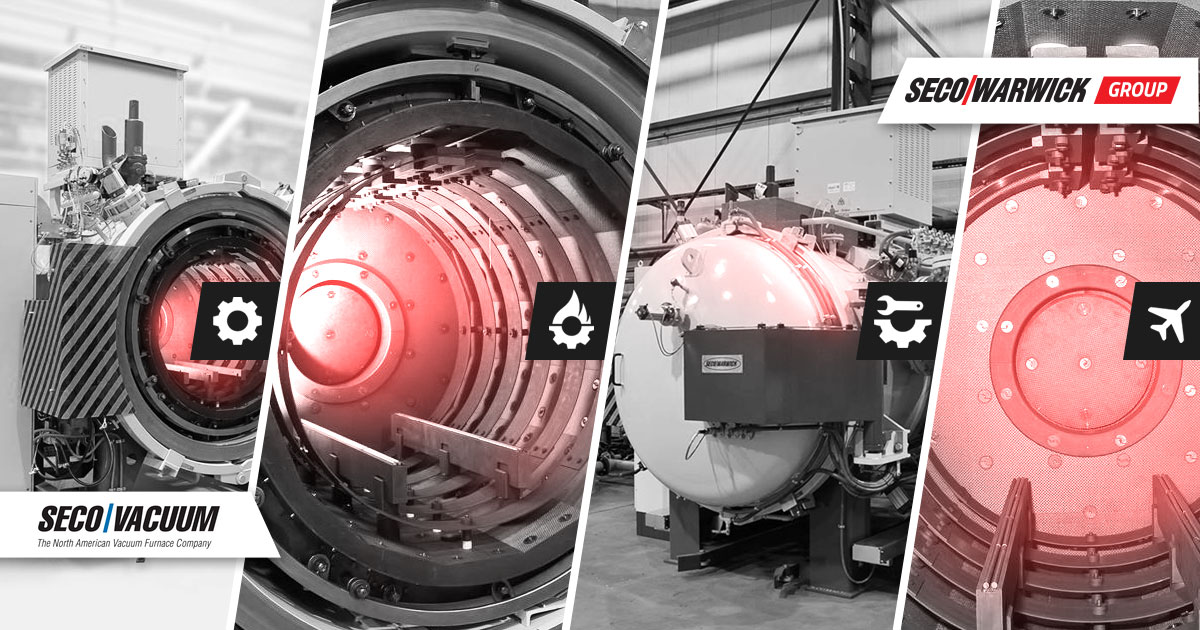 Vector® is SECO/WARWICK's most versatile vacuum furnace, a single chamber HPGQ model loaded with capabilities, and highly flexible to accommodate a wide range of thermal processes including hardening, tempering, annealing, solution heat treating, brazing and sintering applications. It is characterized by high speed cycles, low consumption of energy and low process gas emissions, and is available with curved graphite elements or an all-metal hot zone.
Industry needs Vector
Every year, customers across a wide range of industry segments expect greater heat treating reliability, efficiency and performance and SECO/WARWICK Group's  Vector® vacuum furnace line fulfils those expectations. Tooling and aerospace component manufacturers, in particular, are benefiting from expanded capabilities afforded by  this technology.
Two Vectors HPGQ furnaces of different sizes were purchased by a Midwest tool and die manufacturer; an additional temper furnace was purchased by a cutting tool manufacturer, their third SVT Vector in 3 years, and an aerospace components manufacturer purchased the other.
Vector® delivers measurable value
Vector is the flagship vacuum furnace technology of SECO/WARWIFCK Group offered by  its American subsidiary – SECO/VACUUM Technologies. Vector is a robust and versatile single-chamber, high pressure gas quench heat treat system adaptable to a wide variety of thermal processing applications, from heat treating aircraft landing gear and medical implants to hardening cutting tools and tempering tool steels.
Said SECO/VACUUM's President, Piotr Zawistowski, "Our Vector offers customers real value which they can use to improve performance of in-house heat treatment departments or custom heat treat service providers alike. Four Vector furnaces sold in just two months is confirmation that we have both a product and a support team that are attractive to our customers."
In addition to Vector, SECO/WARWICK Group offers several other thermal technologies, from single chamber configurations to multi-chamber systems with gas or oil quench, to single-piece flow inline heat treating and quenching systems. Multiple specialized vacuum heat treat technologies can create opportunities for OEMs and commercial heat treaters to improve throughput, quality and performance, and our consulting team is available at no cost to help each customer determine the best solution for their business.
Tags:
carburizing furnace
|
vacuum furnace
|
vacuum heat treatment
|
vacuum quenching furnace
|
Vector