The Japanese manufacturing sector demands optimal performance quality in all of their capital purchases. SECO/WARWICK developed a precision vacuum furnace system to meet the Japanese customer's expectations and standards for quality production.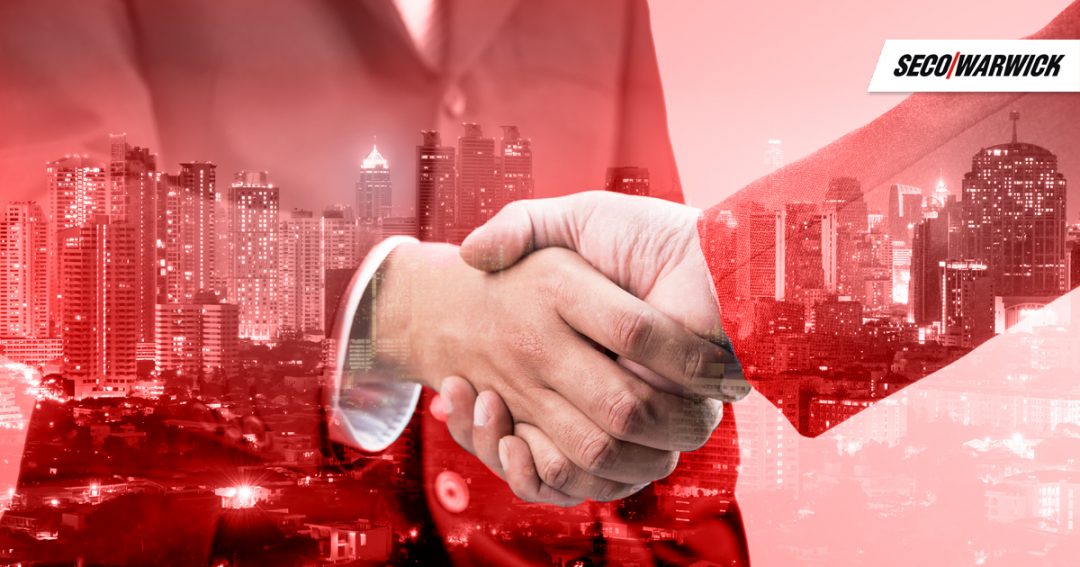 This specialized system reduces energy consumption through power optimization and cycle time reduction, customized to work within the tight physical space limitations.
"Even though this is the first vacuum heat treatment furnace that we've introduced into the Japanese market, SECO/WARWICK Group has been active in Japan for many years, delivering solutions from different product segments, for example, vacuum melting furnaces. Being present on this market, enabled SECO/WARWICK to better understand local needs. In terms of heat treatment processes, we already had the furnace that the client needed. However, because the traditional solution was too big and did not fit the customer's tight physical space limitations, our engineers customized the furnace and created one that fits the limited manufacturing space perfectly. Transforming a horizontal furnace door into the special system of vertical opening and lifting was the secret sauce, keeping outstanding thermal process performance, especially with regard to quenching control" explained Maciej Korecki, VP, Vacuum Heat Treatment Furnaces at SECO/WARWICK.
SECO/WARWICK precision vacuum technology's loading systems will be integrated into their existing line proving additional capacity within the same space, meeting customers' requirements for equipment footprint as well as production.
Eastern Presence
SECO/WARWICK has been present on the Asian markets for many years. Representatives from Japan visited SECO/WARWICK headquarters to investigate how new technologies are developed. For example,  the Japan Society For Heat Treatment (JSHT), had an opportunity to look behind the scenes of the biggest production hall to have a closer look at modern, precise, energy efficient and ecological heat treatment equipment.  SECO/WARWICK's experience in developing these solutions dates back to the 70s of the twentieth century, when vacuum-based heat treatment technologies emerged in the aerospace, tools & die, automotive, defense, metallurgical, medical, nuclear, and utility industries. Over the last decades, the company's dynamic development team has delivered more than 700 complete installations in more than 40 countries, and many of these technologies have replaced traditional technologies.
SECO/WARWICK to discuss the solution for distortion problems at Japanese conference
At the International Conference on Quenching and Distortion Engineering (QDE), held in Japan, Nagoya 27-29 November 2018, SECO/WARWICK expert in vacuum technologies, Maciej Korecki, will talk about a single piece-flow vacuum heat treatment system with distortion control for In-line manufacturing – the UniCase Master, a new way to integrate heat treatment in the production chain to control and reduce hardening distortions that challenge the conventional methods.
"UCM is the most revolutionary product of the decade offering a step forward in minimizing production costs while maximizing reliability and availability of service. The equipment delivers a real breakthrough in process quality and repeatability in case hardening methods for gears that are heat treated using the Low Pressure Vacuum Carburizing method (LPC) featuring 4D high pressure gas quenching," said Maciej Korecki.
Learn more at Vacuum Furnace Technology.
Tags:
Market
|
Tools & Dies