SECO/WARWICK, a leading global manufacturer of heat treatment furnaces, and HAUCK Heat Treatment Group, supplier of high-quality heat treatment services, have been working together on expanding operations in Benelux region.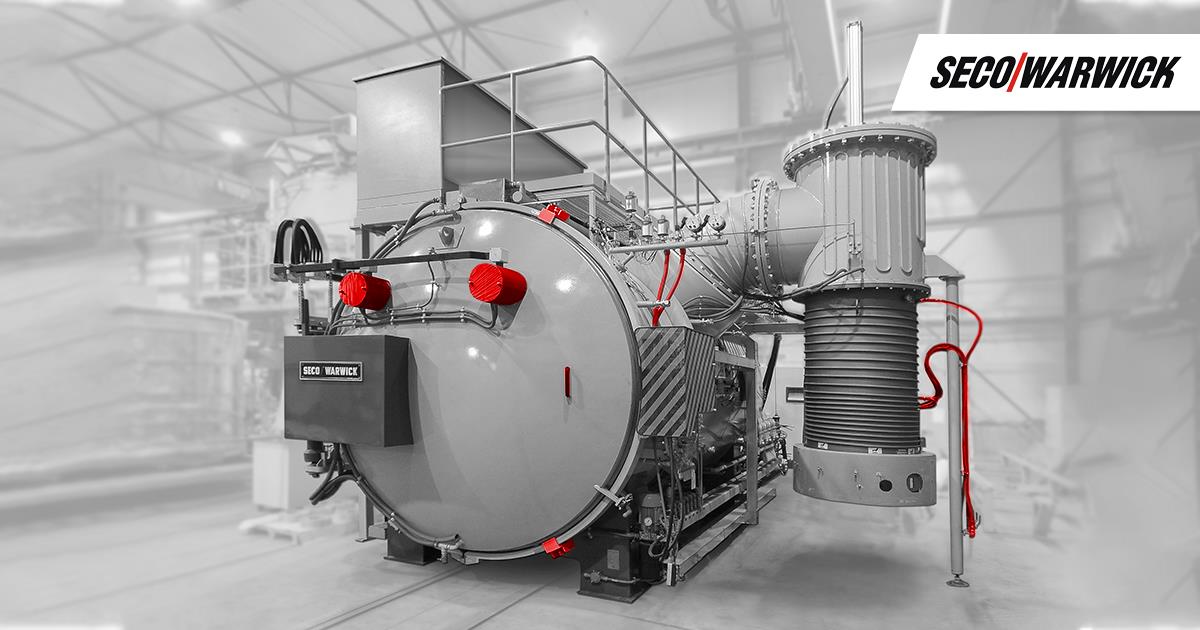 The largest SECO/WARWICK's vacuum furnace being chosen by HAUCK Heat Treatment Group!
An all-metal high vacuum furnace with the working chamber size of 1200x1200x2000 [mm] is the first of a kind and was delivered to HAUCK HT's newly expanded plant in Eindhoven. At the same time, in the Benelux region, it is the largest furnace of that type currently in operation.
Three furnaces, two companies, one cooperation
This exceptional solution was the third SECO/WARWICK's furnace delivered there (previously, in 2015, the heat treatment leader distributed two retort tempering devices with vacuum purging to HAUCK HT in Eindhoven), and the two companies are discussing next steps together. Apart from the cooperation with the Eindhoven plant, SECO/WARWICK established strong cooperation with the HAUCK HT plant located in Poland where new vacuum furnaces are also scheduled to be delivered. HAUCK Heat Treatment Group is a strategic company in the heat treatment industry and, in consideration of their mutual trust and partnership, further cooperation with SECO/WARWICK will progress.
Valuable business features
As said Marcus Wendel, HAUCK Heat Treatment Executive Director: 'The all-metal vacuum furnace with diffusion pump was designed to achieve high vacuum conditions and ensure the highest possible purity of the heat-treated parts. Accordingly, we had some special requirements regarding used components and solutions. All have been implemented by SECO/WARWICK.' The leading provider of heat treatment furnaces possesses deep experience that allows them to customize available solutions to the strictest needs of the customer.
Sławomir Woźniak, SECO/WARWICK Group CEO commented: 'From the very beginning, our company philosophy has been based on meeting the highest expectations of product and technology development for our customers, including first-class organizations such as HAUCK Heat Treatment Group. This partnership proves that knowledge and experience are not just empty marketing slogans, but valuable features in the business.'
Best practices
Due to this approach, more and more suppliers of high-quality heat treatment services have turned to SECO/WARWICK for their heat treatment furnaces. Solutions provided by the industry leader include advantages such as:
/ Reliable, heavy-duty vacuum furnaces for daily operation in heat treatment shops,
/ Numerous patented solutions proven in industrial operations,
/ High purity of the heat treatment process, ensuring high-quality parts for the end customers,
/ Technological support of experienced R&D team,
/ User-friendly control system, open for future development: easy to integrate with supervisory systems used in the heat treatment industry,
/ Long-lifetime of vacuum furnaces due to the use of top brand components and sub-suppliers,
/ Improved control over quenching deformation while with dedicated gas quenching options and solutions,
/ Custom made vacuum furnaces for a variety of different industries.
Thus, it is SECO/WARWICK's drive for innovation that allows commercial heat treaters to improve, to expand, and to develop.
Tags:
Hauck
|
vacuum furnace
|
vacuum heat treatment