This is the definition of the relationship between SECO/WARWICK and HART-TECH. The companies have been cooperating for ten years now, during which time, ten solutions have been added to the HART-TECH hardening plant.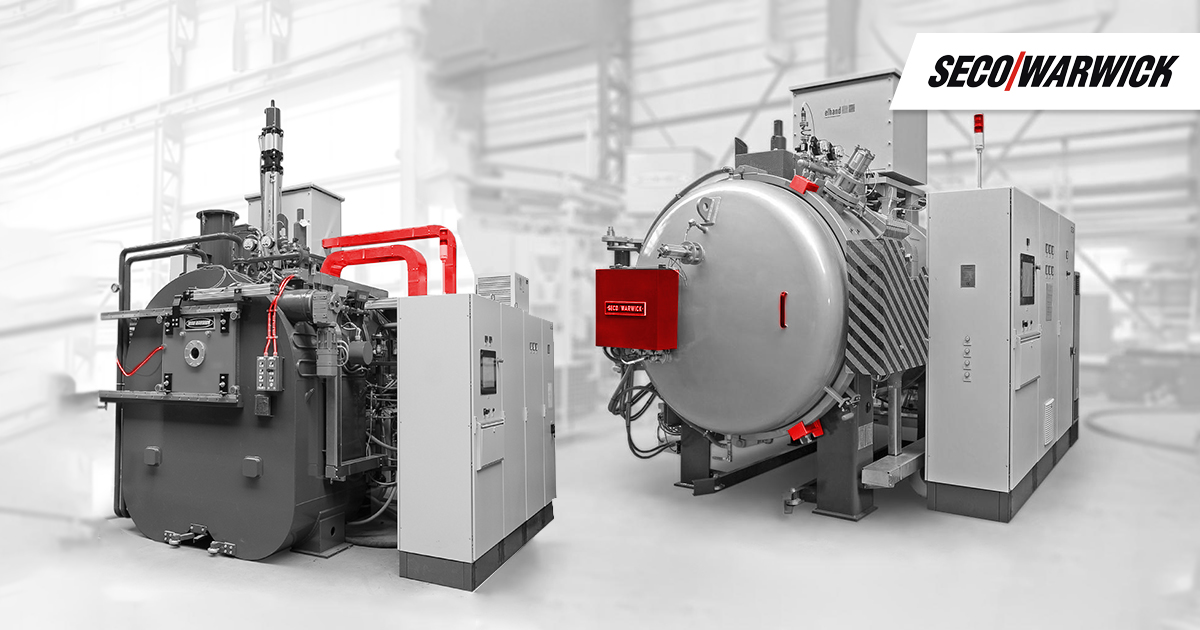 Partnership in quality
"Our partner, being a commercial, uses two flagship SECO/WARWICK products, which are multi-chamber furnace – CaseMaster Evolution® (CMe) – and single chamber furnace – Vector®. Both solutions are the most popular technologies for vacuum heat treatment selected by commercial hardening plants worldwide. The vacuum carburizing process, in which SECO/WARWICK is an expert, is the common denominator for both solutions." – said Maciej Korecki, Vice-President of the Vacuum Furnace Segment at SECO/WARWICK.
Vacuum carburizing is a short and precise process, therefore a very efficient one and efficiency entails low process costs, which is of key importance for any customer of heat treatment solutions. This main feature is behind the popularity of CMe and Vector solutions which makes them frequently chosen by commercial hardening plants.
"Commercial heat treatment shop HART-TECH implements tailor-made processes which ensure unique effects of heat treatment, making them stand out from their competition. We can perform unique processes thanks to our cooperation with SECO/WARWICK experts" emphasized Sylwester Pawęta, Operations Director and Commercial Proxy at HART-TECH. 
Experts with experts
As time goes on, customers from various industries expect increasing reliability, performance and better results of heat treatment. SECO/WARWICK Group's Vector® and CMe® vacuum furnace ranges respond to these expectations. Both carburizing and gas and oil cooling in single- and multi-chamber furnaces guarantee the highest quality of heat treatment. The quality is guaranteed not only by state-of-the-art technology but also by the competences of the partner – the scientists working at the Institute of Materials Science and Engineering at Lodz University of Technology. HART-TECH itself is a modern hardening plant using advanced heat treatment as well as heat and chemical treatment technologies, operating the equipment that enables the performance of processes following the latest technologies, both conventional and vacuum. Thus, the ten years of cooperation between the two companies.
Precise solutions guarantee the benefits
Both solutions – CMe® and Vector® – bring the best operating performance and enable the heat treatment of many different materials. This is the key factor when selecting furnaces to be used in commercial hardening plants. Combined with low process costs, shorter cycles, higher output and precise control over the process, they make the carburising made in SECO/WARWICK competitive. Satisfaction with results, expertise, and experience of SECO/WARWICK has resulted in the long-term cooperation of the companies and are now also translated into the purchase of another device. This time it is CaseMaster Evolution with oil hardening.
CMe – highly-efficient furnace for vacuum carburizing – ensures an exceptionally high carbon transfer ratio thanks to the vacuum process. It provides perfect carbon penetration when carburizing even densely packed loads and parts of complex shapes or having plugged holes. No intracrystalline oxidation and perfect uniformity of the carburized layer enable the production of high-quality parts.
Customers of HART-TECH will soon see the benefits from the use of precise low-pressure vacuum carburizing and oil hardening.
Tags:
CMe
|
hardening
|
low-pressure vacuum carburizing a
|
oil hardening
|
vacuum furnace
|
Vector