Global developer of power generation systems has awarded SECO/VACUUM an order for a second 2-bar Vector® vacuum heat-treating furnace.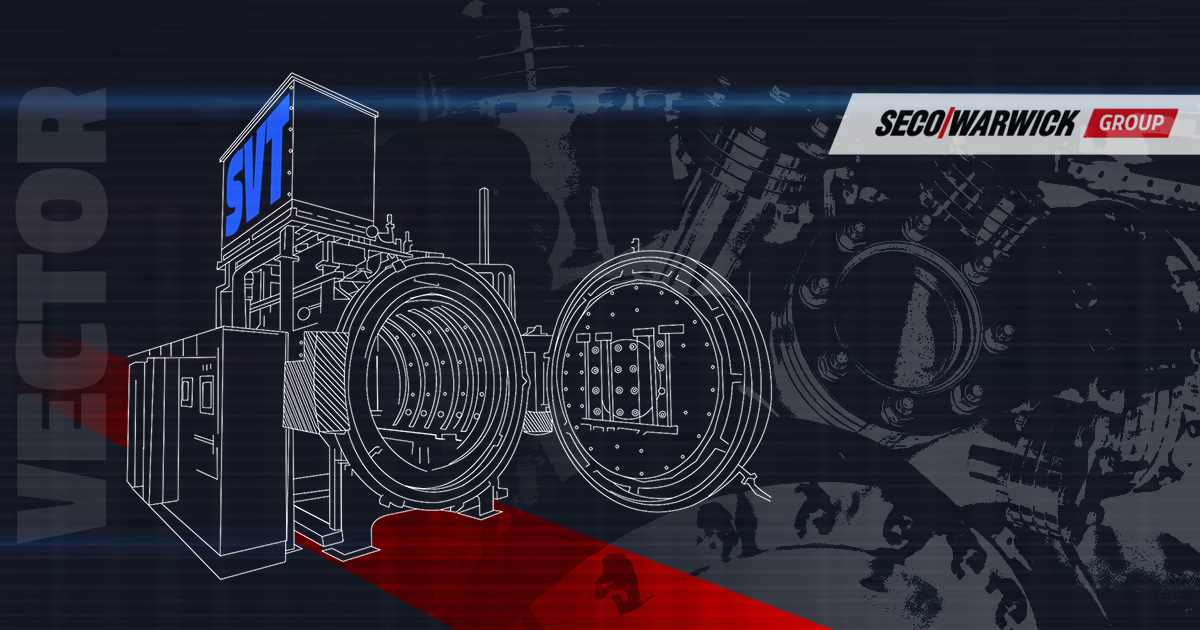 SECO/VACUUM, a SECO/WARWICK Group company, has been awarded a second order for another Vector® high-vacuum furnace. 
The Vector® single chamber high-pressure quench vacuum furnace offers additional capacity for their heat-treating processes, including high vacuum sintering and annealing. The furnace is designed to achieve the deep vacuum levels needed for their highly specialized applications. This order is for a nearly identical furnace to one the same heat treat partner ordered last year.   
Speaking about the recent order, Peter Zawistowski, Managing Director of SECO/VACUUM said, "Securing continued business with this customer is about working with people as much as it is working with machines.  We invested a lot in collaborating on the first order, and that investment really paid off.  Putting together the second order really validated not just our furnace quality but also the teamwork and customer service behind it." 
The Vector® platform is designed for specialization
The 2-bar furnace comes equipped with an all-metal hot zone, high vacuum diffusion pump and uses argon for its process gas. The furnace will be equipped with SECO/WARWICK's state-of-the-art control system. Vector®, SECO/WARWICK's single-chamber horizontal vacuum furnace, is adaptable to many processes, so it was the perfect platform to accommodate the many specialized capabilities requested by the customer.  
The heat-treat industry's workhorse vacuum furnace
SECO/VACUUM's Vector® vacuum heat-treating furnace is the workhorse of the heat-treating industry, trusted by both manufacturers with in-house heat treating and commercial heat-treating firms. It performs a wide range of processes, including: hardening, tempering, annealing, solution heat treating, brazing, sintering, as well as low-pressure carburizing. Vector® produces clean, uniform, high-quality parts with repeatable accuracy and no oxidation. Its versatility is matched only by its dependability
Tags:
heat treatment
|
high vacuum
|
obróbka cieplna
|
Quenching
|
SECO/VACUUM
|
SECO/WARWICK Group
|
sintering
|
USA
|
vacuum furnaces