An Austrian global manufacturer of complete lines for cold-rolled strip production and processing has ordered a vertical vacuum furnace from SECO/WARWICK. The first vacuum furnace manufactured in the Tianjin facility of the SECO/WARWICK Group.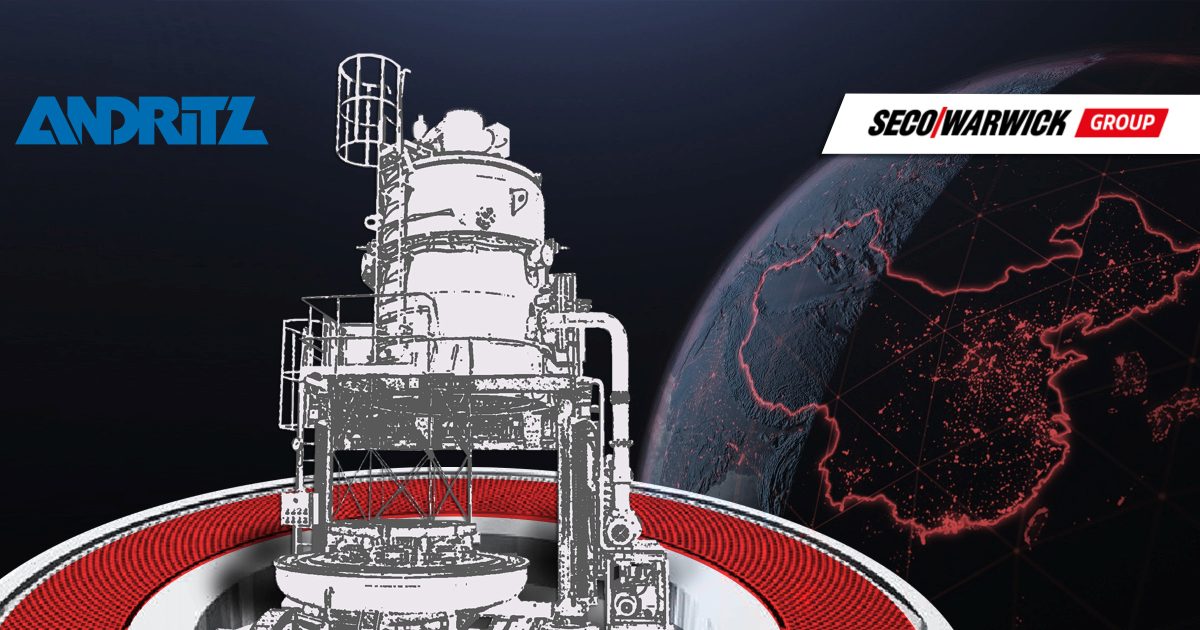 The system on order is a vertical vacuum furnace equipped with a graphite chamber and gas cooling system. The furnace is characterized by compact chamber dimensions – 1500×1500 mm, with a maximum loading weight of 2500 kg. A characteristic feature of this solution, designed specifically for Andritz China, is the rotating hearth, which guarantees a uniform temperature throughout the entire load during processing and minimizes the risk of material deformation.
"We have already worked with the Andritz Group, but this time it is the first contract with our Chinese branch. The Vector® furnace on order for gas quenching processes is manufactured in our Chinese factory, which significantly shortens the solution's delivery time to the customer. In addition to the speed of project execution (i.e. from the moment of ordering to implementation), the advantages of local service and communication, which facilitates partnership dialogue are the key elements to the successful outcome of this project", says Maciej Korecki, Vice President of the Vacuum Products Segment at SECO/WARWICK Group.
Site inspection before purchasing
The order process for the vertical vacuum furnace was preceded by a visit by Andritz representatives at the SECO/WARWICK Chinese facility. The customer visited the SECO/WARWICK China factory as well as local competitors to examine and discuss the technology. SECO/WARWICK was selected due to its professional service, quality, and long-term relationship.
Two leaders
The Vector furnace – a leader in the segment of vacuum furnaces for metals heat treatment, ensures precise control and consistent product quality throughout the process. This is very important, especially in the production of components that require exceptional quality. By implementing this project, SECO/WARWICK has developed solutions dedicated to our Partner to meet even more high expectations and production needs.
ANDRITZ is a world leader in the hydraulic power, pulp, and paper as well as metals processing industries. The listed group, founded 170 years ago, is headquartered in Graz, Austria. They employ over 27,000 people in 280 locations.
Tags:
ANDRITZ Group
|
heat treatment
|
rolled strip
|
SECO/WARWICK
|
vacuum furnace