This is another SECO/WARWICK project for an Asian client, their second CAB technology and the first for their battery cooling systems. The system will be designed for brazing large size car battery coolers. Car batteries are currently the most active product line developing in the automotive industry. It is estimated that by 2025 the market of electrical vehicles will be worth about 84 billion dollars.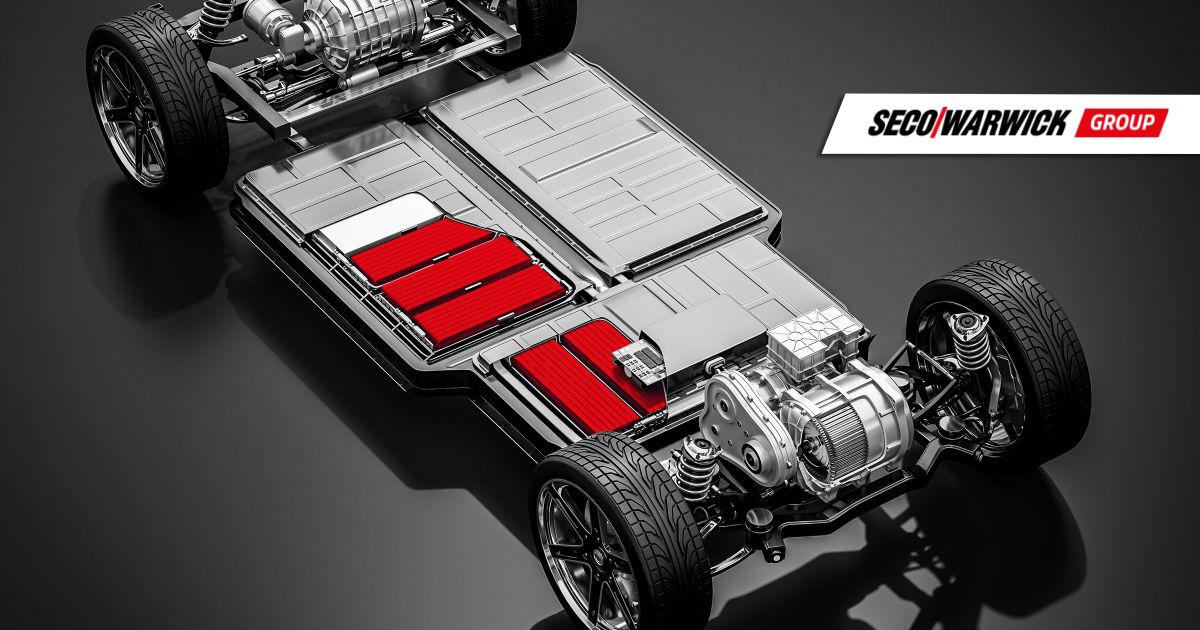 CAB technology from SECO/WARWICK for the automotive industry
Controlled Atmosphere Brazing (CAB) technology has been the basic production method for most heat exchangers for passenger cars and other vehicles for several decades. SECO/WARWICK is a leading global manufacturer of CAB production lines. The current and forecast development of electric cars and the related rapid and long-term increase in demand for battery coolers is very positive for the segment of the company dealing in aluminum soldering and heat treatment.
Because of the company's numerous installations around the world coupled with deep technical experience and an innovative approach, the CAB solution from SECO/WARWICK has become the most frequently chosen technology for soldering battery cooler plates in the hybrid (HEV) and electric (EV) industry.
"The electric car industry is constantly investing in technologies for the production of advanced vehicles and systems in which these vehicles are equipped. SECO/WARWICK provides world-class solutions that meet the requirements of this industry," says Piotr Skarbiński, Vice President of the Aluminum and CAB Products Segment at SECO/WARWICK.
According to Research and Markets analysts, the electric car market will see only a temporary drop this year, and by 2023 its value will rise from $ 23.33 billion up to USD 37.22 billion (Newseria).1
As GreenWay Polska points out, despite the crisis, the electric car sector enjoys a continuous increase of interest. In Europe, green governance policies and activities supporting the development of electromobility, both at EU and national levels, play an important role. For this nascent industry, the continuation of such activities is crucial for its further growth.2
Available technologies for EV
Although the EV electric car industry is relatively young, it is developing at a dizzying pace. In 2019, 7.2 million electric cars were sold, and China (with 3.35) maintains its dominant position.3
The challenge for manufacturers and engineers is to choose the technology that best meets their expectations by negotiating between quality, cost and time of production.
Stability, security, scalability – the SECO/WARWICK brand
SECO/WARWICK is a recognized company developing CAB brazing technology and one of the most experienced global suppliers of metal heat treatment solutions. Dozens of patents and research and development projects, hundreds of launched solutions, and buyers of CAB systems in over 30 countries — these facts confirm why global automotive manufacturers choose SECO/WARWICK.
Large automotive companies involved in the production of batteries rely on proven solutions that provide them with predictability in their production processes, solutions that are safe and that can be used on a large scale in various locations around the world. New players on the car market, builders of new electric vehicles, as well as producers of batteries dedicated to these vehicles also choose SECO/WARWICK devices, systems and technologies because they follow the recommendation of industry-recognized leaders.
SOURCES:
Tags:
CAB
|
solid line CAB