In 1980s, two Polish engineers from the "Elterma" Technical Works in Lubuskie, Andrzej Zawistowski and Janusz Gudaczewski, started a new company named TransVac in a fairly unusual place – a barn. This gave rise to SECO/WARWICK, which is currently one of the five biggest industrial furnace suppliers. A recently adopted strategy is intended to increase net profitability in 2022 to 4%, maintain capital expenditure at the level of PLN 11 M per year, and establish a New Technology Implementation Department, which will be responsible for the commercialization of new solutions.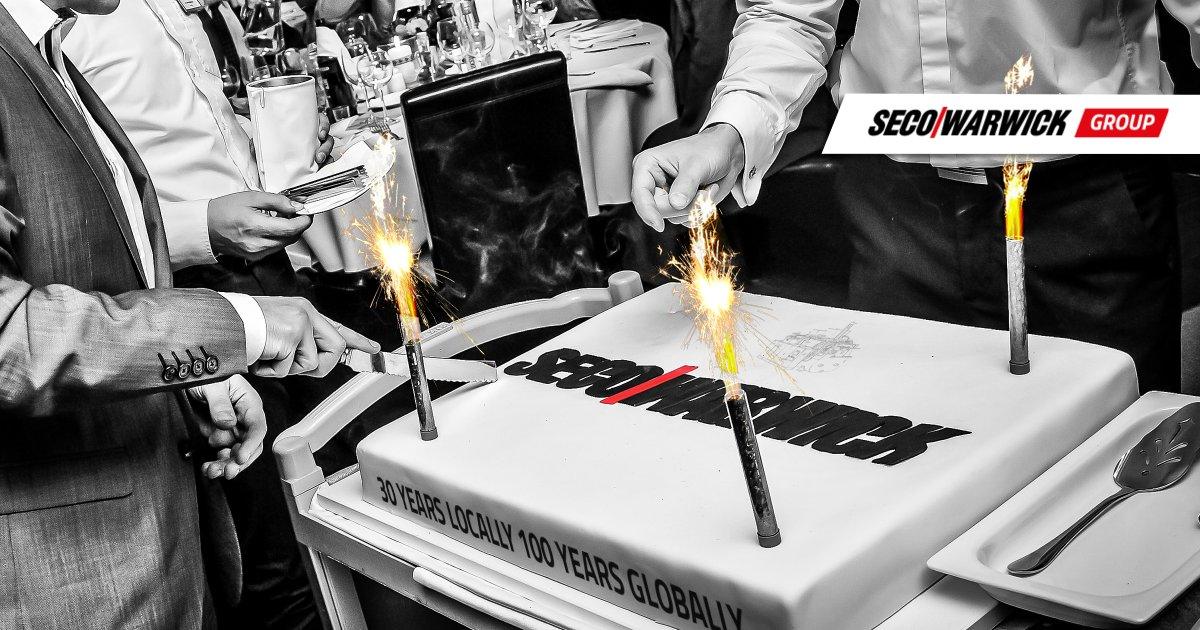 In 1991, three other enthusiasts joined the adventurous founders to create a company that presently manufactures state-of-the-art heat treatment furnaces in 70 countries around the globe, on all continents.
Today, SECO/WARWICK, a company from Świebodzin, listed on the Warsaw Stock Exchange, is a synonym of quality, reliability and innovation. Thirty years ago, nobody even dared to think that the heart of a company that would later employ over 700 people in 9 companies scattered around the globe, including the U.S., China and India, would start beating in Poland.
American Dream on Polish Soil
It all started in a quite usual way. When Polish capitalism was on the verge of erupting, when only every other Polish household had a phone, a group of engineers left the "Elterma" Technical Works in Lubuskie and started a company known as Trans-Vac in a converted stable in the village of Wilkowo. That is where the seemingly impossible happened – they built a vacuum furnace. As it was impossible to present the solution otherwise, a photo of the furnace was advertised in a fair catalog. That catalog was later handed to a representative of an American company for Poland, SECO/WARWICK, who was seeking partners in Eastern Europe. Jeff Boswell, a co-owner of SECO/WARWICK at the time, developed an interest in the solution offered by the Polish engineers and, after exchanging letters and telegrams, SECO/WARWICK's representatives visited Europe.
"First, we went to the stable in Wilkowo. We were shocked. What we considered our weakness, the Americans saw as a success. If we were able to construct a vacuum furnace in such basic conditions, then we were really capable of handling great challenges. Next, our future partners invited us to the eastern coast of Meadville and after almost one-year-long negotiations, we got the word that American SECO/WARWICK had chosen us as their joint venture partner. And so on June 1, 1991, SECO/WARWICK Ltd. was established in Świebodzin," reminisces Andrzej Zawistowski, one of the founders of SECO/WARWICK and the Chairman of the Group's Supervisory Board.
"For us, the delegation of American representatives was an opportunity as well as a vast logistic challenge. In haste, we prepared the offices, and hired an assistant with fluent English and a lawyer. We even bought a drip coffee maker which, as it later turned out, we didn't know how to use. The Americans came to Świebodzin in a black Mercedes. I don't think I need to tell you how great an impression it made on us," Andrzej Zawistowski continues.
"Our enthusiasm and experience were enough to convince our Western partner to cooperate with us. Keep in mind that it was 1991, and Poland only gained access to the global Internet network in the second half of that year. It meant that we had enormous communication problems. Yet, we exuded tremendous strength and willingness to build an innovative enterprise. None of us expected that in those 30 years we would not only build an innovative company but also buy out the American enterprise and establish numerous other companies that would successfully conquer the world," adds Andrzej Zawistowski.
SECO/WARWICK Belongs to the Most Innovative Polish Companies with Global Reach
SECO/WARWICK's strength lies in its talented engineers. The enterprise in Świebodzin not only cooperates with technical universities and research institutes all over the world but also has its own, dynamically developing R&D department and a metallographic laboratory, SECO/LAB®. SECO/WARWICK owns several patents, a great deal of which were developed by Polish engineers.
"Today, SECO/WARWICK is a global enterprise with companies in Poland, China, India, the United States, Germany and Russia, delivering its own solutions in over 70 countries. In total, we have implemented more than 4,000 heat treatment solutions for metals and metallurgy which efficiently improve the performance of hundreds of other enterprises on a daily basis. The portfolio of our clients includes global enterprises and well-known brands from the aviation, automotive and energy sectors," adds Sławomir Woźniak, President of the SECO/WARWICK Group.
People Are Our Biggest Capital
Over 700 people contribute to the company's success, half of which work in Poland, and 60% of which are specialized engineers. Many of them will celebrate their 30th work anniversary together with SECO/WARWICK in Poland. Among the people whose professional experience is closely bound with SECO/WARWICK is Sławomir Woźniak, who started working for the company in 1994 as an intern.
"It is true that SECO/WARWICK is a global company, but above all it is a family company. It's where often two or even three generations of a family find employment. Members of our staff include people who built this company 30 years ago as well as those who date back to Elterma, which means that they've been on board with us for 40 or 50 years. Thus, we all feel responsible for this extraordinary enterprise which originated at the time when the first email was sent in Poland," S. Woźniak sums up.
 "As a part of our 30th-anniversary celebrations, we asked our employees to list adjectives that they associate with the company. The most popular answers were: global, innovative, dependable, hard-working and family. This company deserves the name of a family company not just because its founders continue to work with us, and their families remain involved in our work, but because subsequent generations of our employees' families have worked here for years. The community spirit can be felt and seen in our group efforts. We decided to celebrate this round anniversary and, in the spirit of "SECO is ECO", leave an eco print behind. As a part of the SECO/ECO program, we planted 30 trees arranged in an avenue within the area of the plant, and even more in the nearby forest. Local and eco-friendly initiatives are an important element of our community involvement. We are connected with this region, it is where our heart started beating 30 years ago and that's why we will always support it and its residents," adds Katarzyna Sawka, Vice-President for Marketing of the SECO/WARWICK Group.
Today, the story of SECO/WARWICK is a story of thousands of implemented solutions and dozens of patents. It's a story of success built on hard work, ingenuity and consistency. But most of all, it's a story with a bright future that we are yet to discover. SECO/WARWICK focuses on key industries for the entire group, i.e., the aviation, energy and automotive industries, companies that provide commercial heat treatment services, and products from four main segments (melting furnaces – VME, atmosphere furnaces – ATM, vacuum furnaces – VAC, aluminum heat treatment and controlled atmosphere brazing furnaces – ALU/CAB).
Tags:
30th Anniversary
|
aluminum processing
|
atmosphere furnaces
|
CAB
|
melting furnaces
|
Metal heat treatment
|
SECO/WARWICK
|
vacuum furnaces