Lumberjack and Forester World Day in November is a holiday for all those who care for the welfare of forests. For one day, the employees and management of SECO/WARWICK from Świebodzin joined this noble group.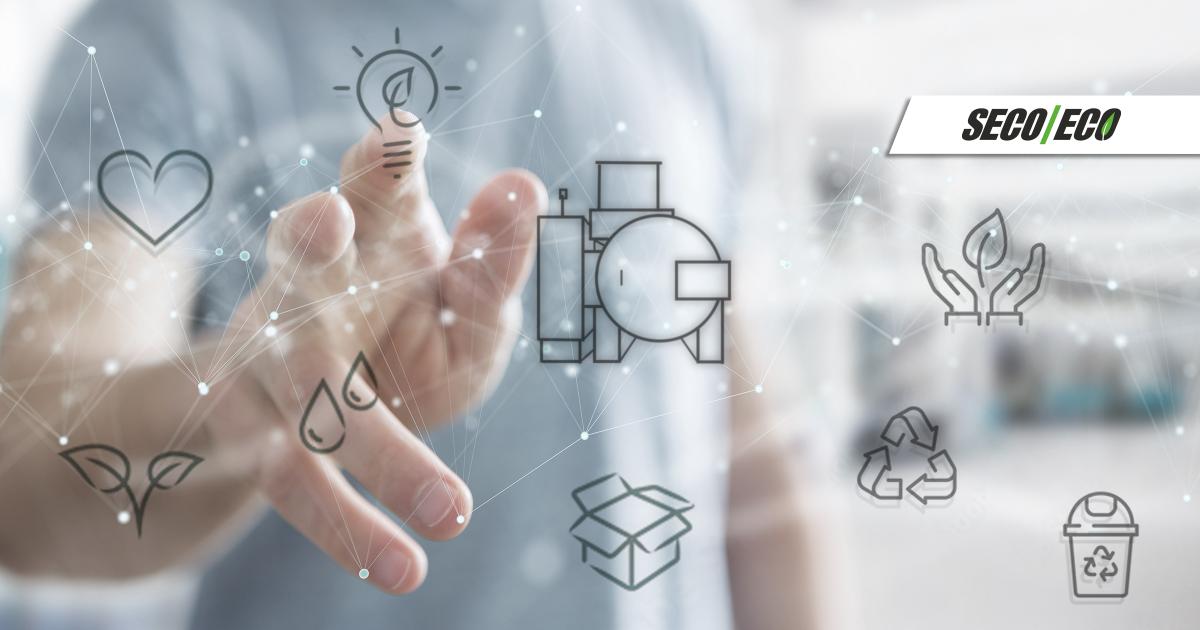 A group of 70 company representatives planted as many as 3,000 beech seedlings in less than three hours. The beech is a unique tree that the ancient Romans considered to be a symbol of happiness, love and patience, and will now be the ecological symbol of the SECO/WARWICK Group.
SECO/WARWICK once again proves that the acronym ECO is in its DNA, not just in its name
"The CSR Group has been operating in the SECO/WARWICK structure since last year, gathering employees involved in various social – including environmental – initiatives. It is gratifying that ecology is not just important to a narrow group, but to the wider corporate community. As part of the group's activities, we implement projects aimed at protecting our environment. The tree planting campaign is one of them. Three thousand beech seedlings in ten years will produce enough oxygen annually to meet the needs of 1.5 thousand adults," says Katarzyna Sawka, the Vice President of Marketing for the SECO/WARWICK Group. "It is also a great opportunity for integration. We gave water bottles to people who planted trees, because we are moving away from bottled water and systematically installing tap water purifiers in our company. The tree planting project is also a continuation of the company's 30th anniversary celebration, hence the symbolic 3,000 seedlings. It is beautiful to be able to share the joy and help the local community on our birthday" – adds K. Sawka.
SECO/WARWICK is committed to protect the natural environment actively. 30 symbolic trees were also planted on the company's premises, where there is a strict requirement to segregate waste. At the production plant in Świebodzin, all light bulbs have been replaced with energy-saving ones, which allowed us to reduce energy consumption by as much as 60%. Copiers enabling central printing have been set up, which significantly reduced the consumption of toner cartridges, and thus the generation of troublesome waste; whereas scrap paper from the copiers are used as fillers for shipments. The company also takes care to systematically reduce paper consumption by introducing the circulation of electronic documentation. SECO/WARWICK is also constantly striving to implement eco-friendly innovations when designing our solutions for the metalworking industry.
ECO in SECO style
SECO/WARWICK attaches great importance to environmental issues. As part of the ongoing INNOVATION ACTION program, one of the employees submitted a project to purchase a device to produce parcel filler. It is an initiative to process used cardboard boxes into a fully biodegradable filler to fill the empty spaces in shipments. This eco-friendly filler protects the shipped product from damage. Until now, mainly bubble wrap has been used for this purpose, leaving a negative ecological footprint. The implemented device also means economic savings counted in thousands of zlotys.
These small steps create a company in Świebodzin that is not only committed to the production of high-quality, environmentally friendly metal heat treatment equipment, but is also aware of its obligations towards the planet and its immediate environment.
ECO-labelled technologies
The innovations in SECO/WARWICK equipment relate to various areas such as ecology. One example is ZeroFlow® technology, which reduces process costs and process gas emissions by up to several dozen percent. Another solution – Vortex® reduces the processing time of components by up to 30% compared to other available technologies. This increases productivity, and thus reduces energy consumption and costs. LPC technology, on the other hand, allows for a considerable reduction in process time as well as in the consumption of energy and process gases, which has a direct impact on lowering production costs and reducing CO2 emissions to negligible values, while improving the quality of the results compared to traditional technology. But in the case of the Świebodzin-based company, care for the environment does not simply apply to its products, ustainable production and ecological innovations are part of a long-term strategy.
One of the SECO/WARWICK innovative devices is a universal chamber furnace with an integrated quench tank, designed for carburizing and hardening steel – the SuperIQ®. The device has been designed to be added to existing carburizing chamber furnace process lines without the need for significant modifications to the existing infrastructure – not only a huge saving for businesses, but also a nod to ecology. The low-pressure carburizing technology used in this device significantly reduces the consumption of process gases, thus reducing CO2 emissions into the atmosphere to an absolute minimum. This innovative solution also significantly improves the operational safety of the device, as it eliminates the need to emit process atmosphere, and the requirement to use a gas burn off using an open flame, which is typical of traditional solutions.
S(ECO) strength and local initiatives 
"Care for the environment and the local community is part of our long-term sustainable development strategy. For over a year, we have been running the SECO/HEARTS campaign, which involves volunteering to build and donate containers for plastic caps. Hearts are mounted in places indicated by the local community, and today there are as many as seven in the area. Thanks to our containers, more than tons of caps have already been collected, which helped those most in need." – adds Katarzyna Sawka, VP of Marketing at SECO/WARWICK Group.
SECO/WARWICK is one of the largest companies in the region. It employs over 750 people worldwide, and is one of the five largest global companies involved in the production of equipment for the heat treatment of metals. A few weeks ago, the company received an award from the Western Chamber of Commerce – Innovation Leader and Economic Leader, awarded by the Marshal of the Lubus Voivodeship.
Tags:
eco-friendly
|
ecological innovations