SECO/VACUUM, a SECO/WARWICK Group company, has been awarded an order for a 2-bar Vector® vacuum heat-treating furnace from a global leader in energy and environmental services.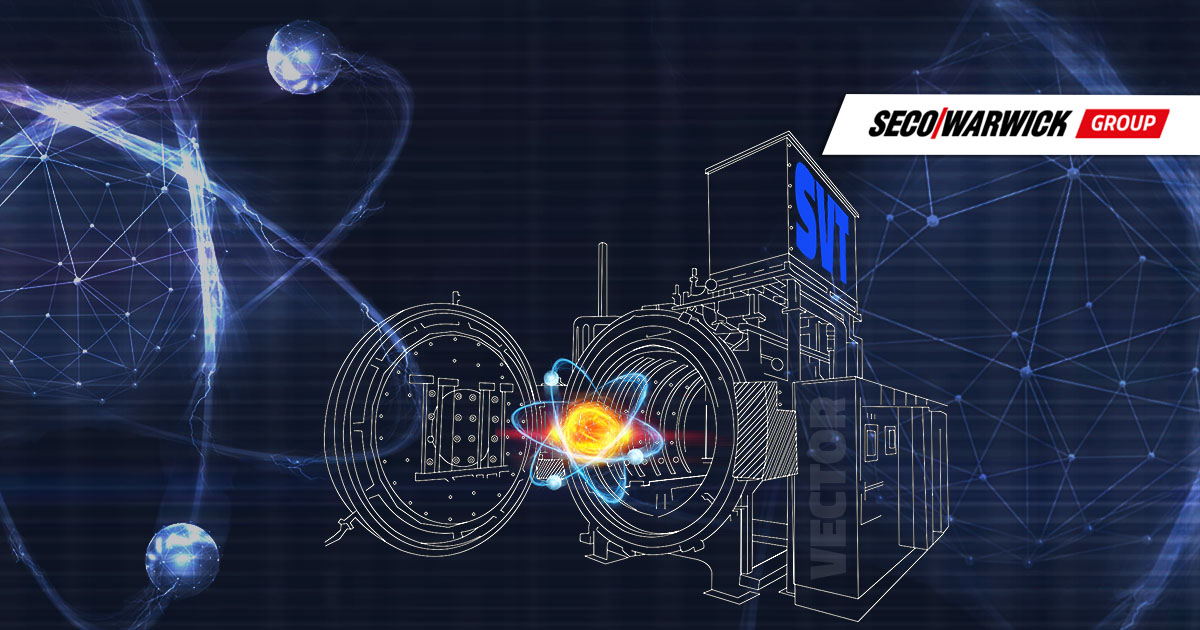 The Vector®, a single chamber high-pressure quench vacuum furnace, will be utilized for a variety of heat-treating processes, including hardening of tool steels as well as high vacuum sintering and annealing. The furnace is designed to achieve deep vacuum levels which will allow the customer to process materials for nuclear applications.
The SECO/VACUUM team worked with the customer's engineering staff for a year to understand and resolve their special needs. The new Vector will replace an older furnace, adding significantly more capabilities and process flexibility.
SECO/VACUUM's Managing Director, Peter Zawistowski, said, "I'm very proud of how our SECO/VISORY group managed this relationship. Our product management and engineering staff collaborated with the customer's engineering and commercialization teams for over a year to develop a proposal for the specialized capabilities they required. As a result, we were able to give the customer all the confidence they needed to award the project to SECO/VACUUM."
The Vector platform is designed for specialization
The 2-bar furnace has a chamber size of 16" x 16" x 24" deep and comes equipped with an oversized load capacity of 1,000 lb., a metal hot zone, a high vacuum diffusion pump and uses argon for its process gas. The furnace will be equipped with SECO/WARWICK's state-of-the-art control system.
Vector®, SECO/WARWICK's single-chamber horizontal vacuum furnace, is adaptable to many processes, so it was the perfect platform to accommodate the many specialized capabilities requested by the customer.
The heat treat industry's workhorse vacuum furnace
SECO/VACUUM's Vector vacuum heat treating furnace is the workhorse of the heat-treating industry, trusted by both manufacturers with in-house heat treating as well as commercial heat-treating firms. It performs a wide range of processes including hardening, tempering, annealing, solution heat treating, brazing and sintering, as well as low-pressure carburizing. Vector produces clean, uniform, high-quality parts with repeatable accuracy and no oxidation. Its versatility is matched only by its dependability.
Tags:
heat treatment
|
high vacuum
|
HPGQ
|
nuclear technology
|
SECO/WARWICK
|
single chamber vacuum furnace
|
vacuum furnaces