Youngstown Tool & Die, a manufacturer of aluminum extrusion dies, upgrades in-house heat treatment with two Vector® HPGQ furnaces from SECO/WARWICK.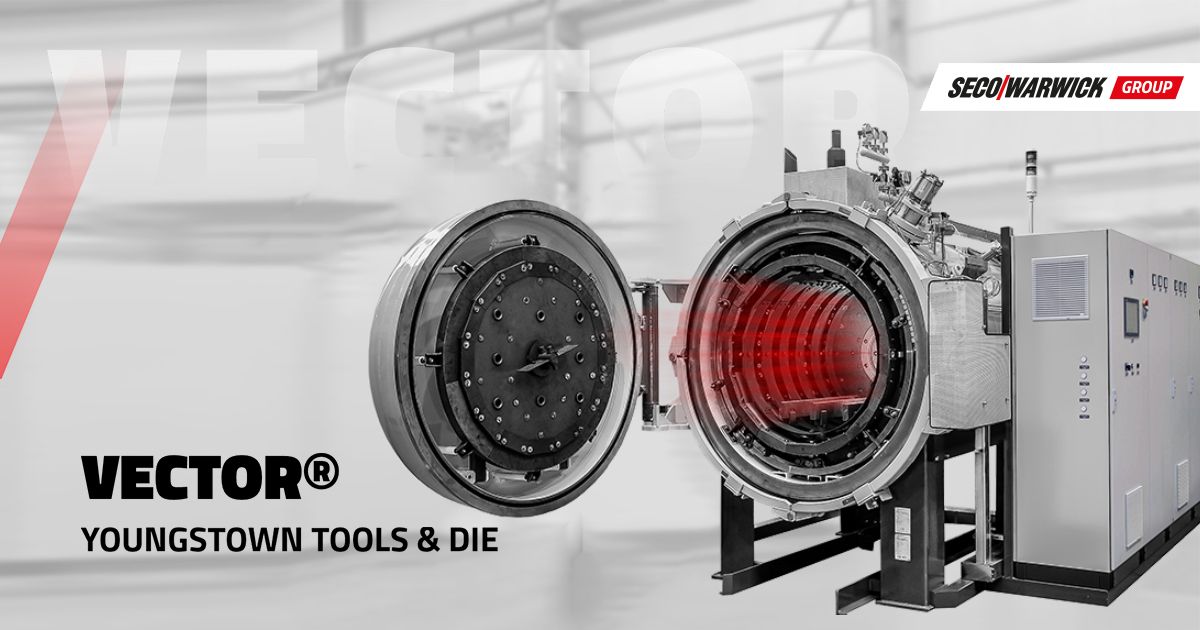 Fast quenching without distortion, and fast delivery – two factors that made the difference
Increased capabilities. Increased throughput. Increased customer quality. These are the attributes behind Youngstown Tools & Die's (YTD) decision to upgrade their existing atmosphere heat treatment capabilities to new high-pressure gas quench (HPGQ) vacuum furnaces from a SECO/WARWICK Group. It's all part of the company's big upgrade and expansion plans.
YTD from Ohio specializes in manufacturing aluminum extrusion dies since 1961 and because of demand, is moving into a larger facility to accommodate increased production needs. This is their first purchase from SECO/VACUUM (SECO/WARWICK's daughter company), and proximity and fast delivery were both factors in the decision. Other tangible factors reflected Youngstown's confidence in SECO/WARWICK's core values, including the company's commitment to fulfill obligations by responding quickly to customer needs, by meeting deadlines, and by contributing reliability in every process.
Short time delivery of vacuum furnace – possible with SECO/WARWICK
Dave Mrdjenovic, Youngstown Tool & Die's General Manager, said, "The short lead time certainly made a difference to us. Our expansion has been facilitated by a localized government development program to expand employment and business development in our area, so we are moving quickly to take advantage of the program. Upgrading our existing atmosphere furnaces to high pressure gas quench vacuum furnaces will significantly improve our performance as we grow. Having worked with Vector® vacuum furnaces at my prior company, I was already comfortable that it was the right technology for our needs."
Vector – a versatile heat treat system for the tool & die industry
Heat treating dies for all types of applications – such as stamping, molding, and extrusion – is one of many tasks Vector is designed to do well. Because Vector's high-pressure gas quench system cools dense masses evenly and quickly without distortion, die quality and consistency are improved versus atmosphere heat treatment methods. Plus, final work is bright and clean, adding to a high-quality look and feel.
According to Piotr Zawistowski, President of SECO/VACUUM, "Vector is an outsized performer of a wide range of processes and applications, making it one of the world's best solutions for heat treatment departments that must manage a variety of different tasks. And through our unique VIP program (including short delivery time), we can often outperform on delivery too."
Tags:
HPGQ
|
vacuum furnace
|
Vector